Fight-back not enough for Paris
On Saturday, Paris Saint-Germain Handball participated in their last event for 2021, travelling to the Arènes in Metz to defend their Coupe de la Ligue title and make it four in a row. With Nantes, Montpellier and Chambéry also in the running, it was against the Savoyards that the capital club (with only 13 players, including a single goalkeeper, on the match sheet) contested their semi-final. Although they had beaten Chambéry earlier in the season in the Liqui Moly StarLigue (36-29), it was hard work for the Parisians at Coubertin.
Les Rouge et Bleu started the game well and were the first to make the break thanks to their wingers, Mathieu Grébille (4': 3-1) and Ferran Solé Sala (8': 5-2). But this good start did not mean that the match would be easy. Especially against Chambéry, who did not travel to Moselle as sacrificial lambs (13': 7-6). However, their enthusiasm sometimes exceeded the rules of the game and Mikkel Hansen was delighted do his thing from the seven-metre line (14': 8-6).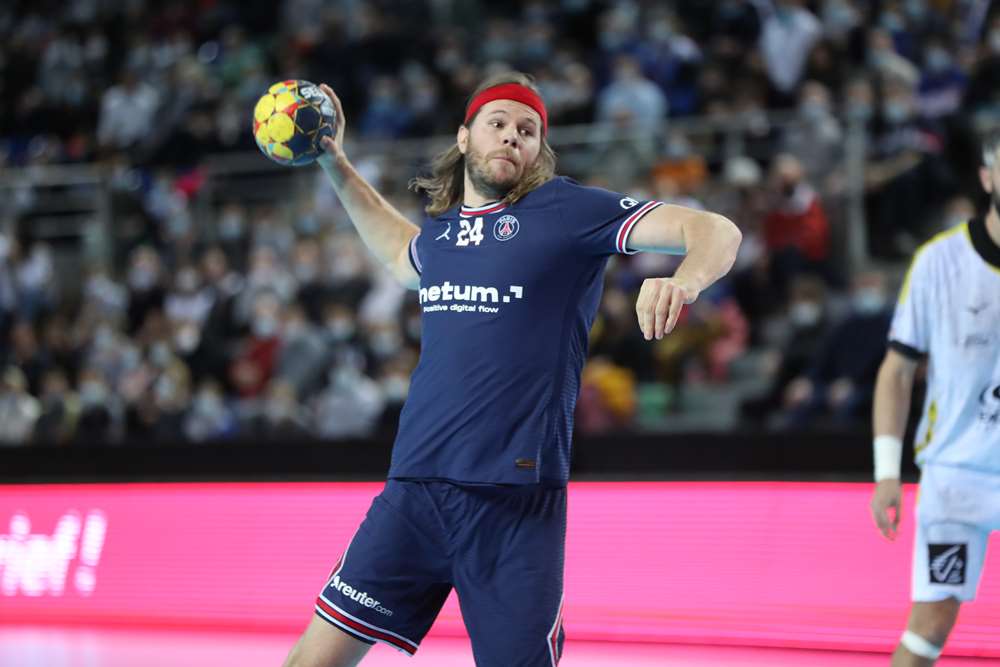 The game then became more complicated for the Parisians, who saw Vincent Gérard sent off for two minutes. In the absence of Yann Genty, it was our centre-half, Sadou Ntanzi, who was forced to put on the green suit (17': 9-7). Fortunately, our rear-guard defended well and limited the damage (19': 9-9). But after this moment of hesitation, they couldn't prevent the Savoyards from taking control of the game (23': 10-13). Despite a fight-back (27': 13-14), our players were stymied by the excellent Nikola Portner and were still trailing at the break.
30' : A la pause, Paris est mené mais rien n'est joué ! pic.twitter.com/ue6AXHFppC

— PSG Handball (@psghand) December 18, 2021
Things weren't much better for the Parisians at the beginning of the second half, and they found themselves slipping further (34': 14-20). The Swiss keeper, already in excellent form between the sticks, took advantage of his sides having the upper hand and scored one of his own (37': 14-21). But the capital club did not give up. Vincent Gérard saved a penalty and Mikky scored one to put the team back on track (41': 16-21), and their excellence proved contagious. Our defence raised the tone and our attack got back to scoring ways. As the last quarter of the game approached, they were right back in it (44': 19-21)!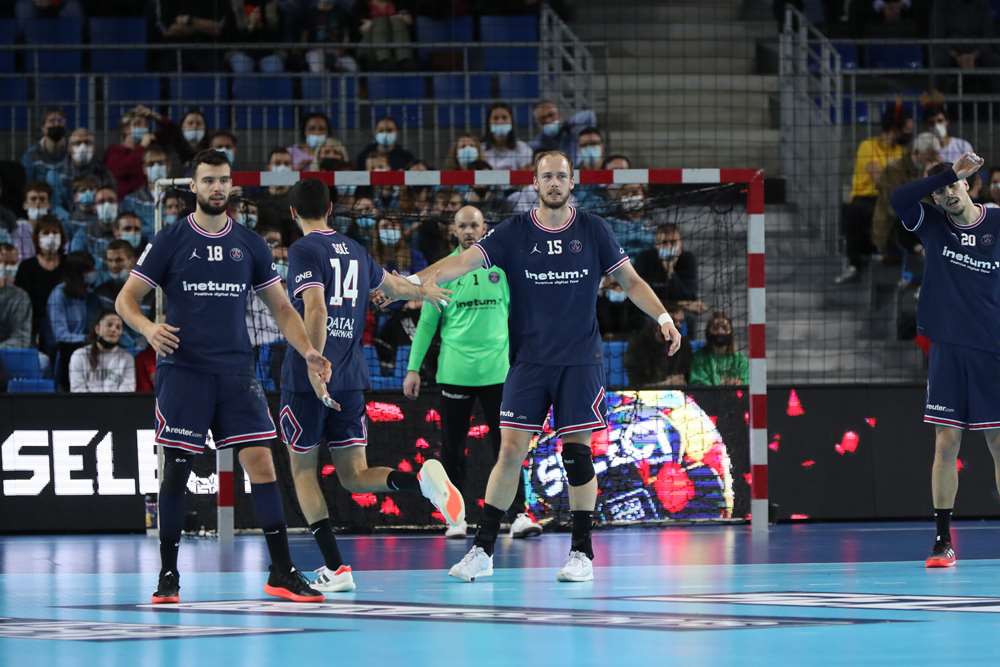 The wind had changed direction and was now blowing in the Parisians' sails (47': 21-22) and they managed to level it up with a goal from Sadou (51': 24-24). But Raul Gonzalez's men had to dig deep to make up the deficit, and their fatigue started to show (54': 25-27). This time, the repeated efforts of our young centre-half, who notably produced a sublime spin-shot, were not enough... what would have been saving goal from Ferran came one second too late and Paris Saint-Germain Handball couldn't avoid the bitter taste of defeat. Now the players head off to represent their countries in the international break, with club competition to resume in February as Dunkerque come calling at Coubertin in the Liqui Moly StarLigue.
View this post on Instagram
Post-match reactions:
Raul Gonzalez (Paris Saint-Germain Handball coach):
"We didn't play well, apart from in the last 15 minutes. We couldn't catch up. It's a different competition from the ones we've played so far. We're disappointed to let the title go, but we don't have to go back to the drawing board."
Ferran Solé Sala (Paris Saint-Germain Handball right-winger):
"We're disappointed, because we wanted to win this competition. We are used to winning. It's a shame to crash out now. We paid for the poor first half and start of the second. We made the effort at the end, but it was too late. It was the first game of our week, so we can't hide behind absences. Everyone was fresh. We just weren't up to scratch. Even if the first part of the season was good, at the moment we are not happy. We wanted to finish the year with a title."
Sadou Ntanzi (Paris Saint-Germain Handball centre-half):
"We struggled to make up for the absences during this game. It's difficult, especially when they come so close to throw-off. When we got into a rhythm, we managed to get back on track. We were missing a little something to get ahead. Chambéry played well. We're not forgetting what happened in the first half of the season. We are undefeated in the league! Now we have to get back to work straight away."
(Credits: J.  Azouze/PSG)