Olivier Echouafni: 'Lots of hope'
The Paris Saint-Germain coach spoke at his pre-match press conference on Friday 26 March on the eve of the encounter between Montpellier and the club from the capital on Matchday 17 of D1.
LYON
"We need to digest this result, especially because the end of the encounter could have been entirely different. But that's the way things go, we need to move forward. This match gives us a lot of hope for what is to come. The girls know that they weren't far from pulling off a complete performance. The score could have fallen in our favour, it was a touch of luck that decided the end of the match. That's the way it is."
THE MORALE 
"This kind of test is part of the challenge of high-level football. It comes down to minor details, and they didn't fall in our favour. We lacked that touch of luck, but we know what the team has been able to achieve after just a week of training before the match. I want to highlight the excellent spirit of my squad, and it's an additional motivation. We have an important match ahead of us and we will be able to get our rhythm back."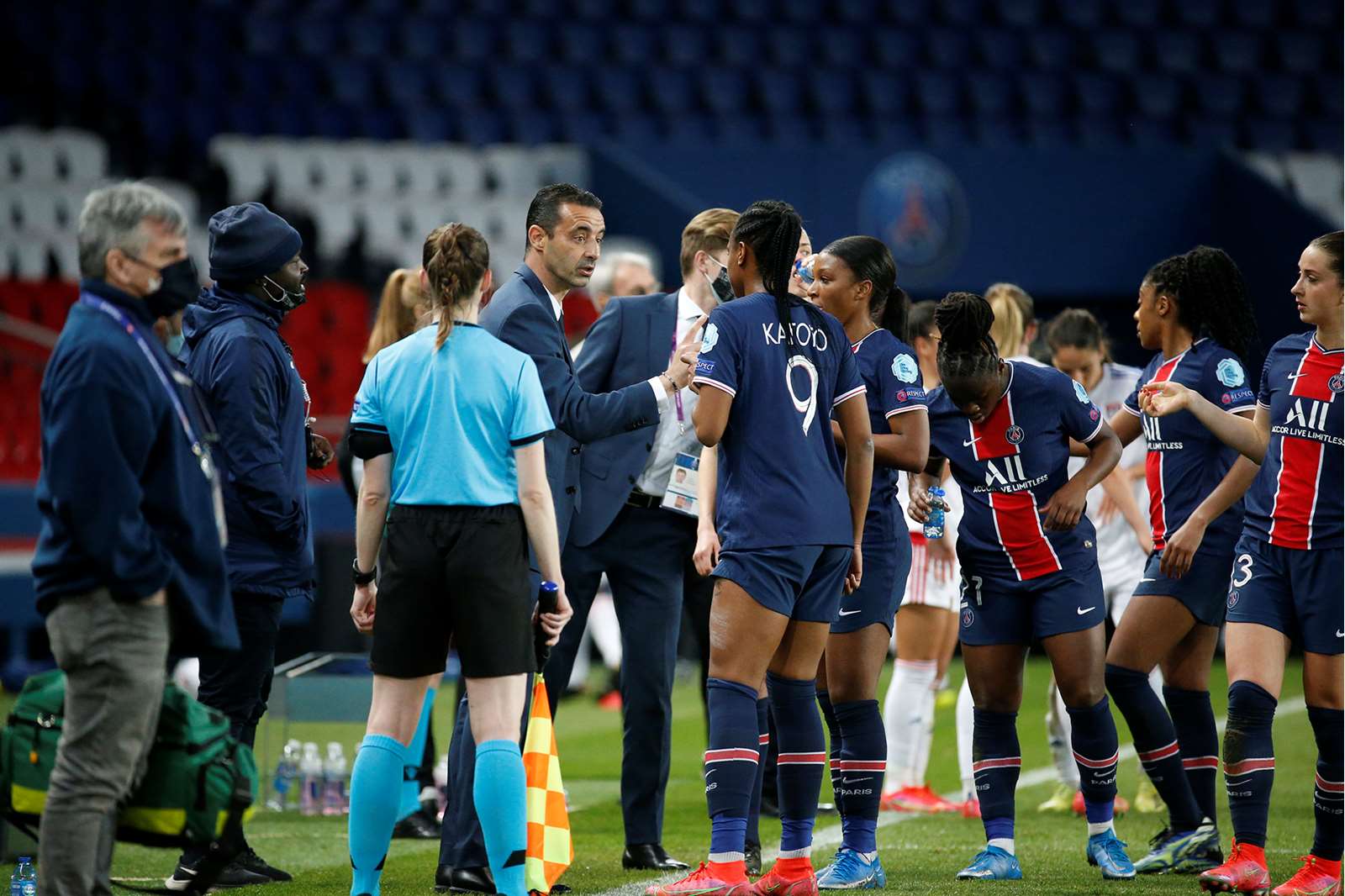 MONTPELLIER
"The league is our bread and butter, the match against Montpellier will be tough, especially after a match like the one on Wednesday. But we have a squad that allows us to bring freshness to the pitch. The squad is incredibly united and we need to take advantage of that. We also know that we need to take things as they come, we will focus on tomorrow's match, it's always difficult against this Montpellier side and it's down to us to be on our games from the very get go and ensure we head in the right direction."
LUANA's injury
"It's a huge loss for the team, but more than anything, we are sad for her. She had shown some  great stuff and had integrated and progressed well. This kind of injury often comes due to fatigue, or when you are at your best, as was the case for Luana. In any case, it's always tough to deal with for an elite sportsperson."