Didier Ollé-Nicolle: 'We're on the right track'
On the eve of the new league season, the Paris Saint-Germain believes things are looking positive for his squad.
PRE-SEASON 
"We had a good pre-season, everything went well. I didn't put too much emphasis on results at first, I considered the opening games as work sessions. We worked on tactics after that and put in place our philosophy, which you'll discover out on the pitch."
the captaincy 
"The squad is young, ambitious and with a lot of potential. Grace represents all of that. She's a player who has come through the club, I think she too still has room for improvement and she's at the heart of play. I'm happy to see her wearing the captain's armband for this season."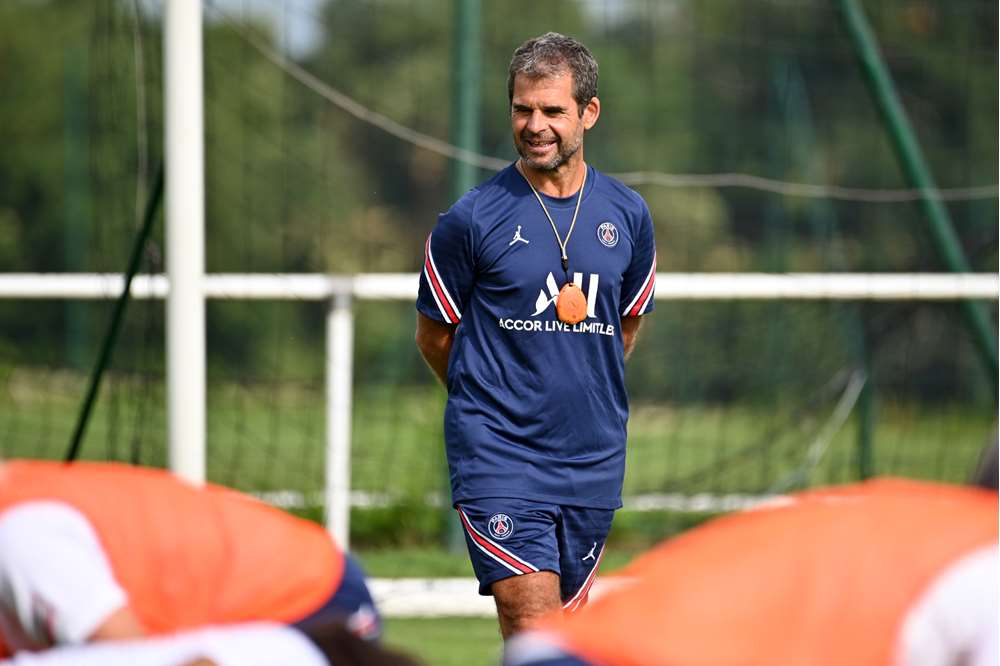 THE RECRUITS
"When there are that many changes, it takes time. Nothing is done easily. The new players who came in early have been able to have pre-season with us and everything has gone well. Now, we have two goalkeepers who have arrived this week and players who went a long way in the Olympics. We're getting our whole squad together, and it bodes well for the start of the season."
Fleury
"We totally respect Fleury, who have also undergone changes this summer. It's our first game of the season, we have to win it. I can rely on my staff, who undoubtedly know women's football better than me. I'm still learning, but I know we're on the right track, and we're looking forward to starting the league."