Voir cette publication sur Instagram
Twenty-four hours after their 2019-20 Velux EHF Champions League semi-final defeat to Barcelona (37-32), Paris Saint-Germain took the court for the third-place play-off on Tuesday afternoon. In the hallowed Lanxess Arena in Cologne, Paris faced Rodrigo Corrales' Veszprém, who had come very close to beating Kiel for a place in the final before losing in overtime (36-35). The stakes were still high for Les Rouge et Bleu, who had the goal of finishing on the podium, as they did in their first three Final4 participations (third in 2016, second in 2017, third in 2018).
Contrary to the day before, the struggled to get into the game - in spite of several superb saves from Yann Genty. Up front, Paris had trouble beating former Parisian keeper Rodrigo Corrales and squandered possession with a series of technical errors (5': 3-0). It wasn't until Nedim Remili found the target (6': 3-1) and then set one up for Luka Karabatic (7': 4-2) that Veszprém's net started to shake. But even with our right-back hitting his straps and Yann continuing to shine in goal, Paris were still behind at the quarter-hour mark (15': 6-3).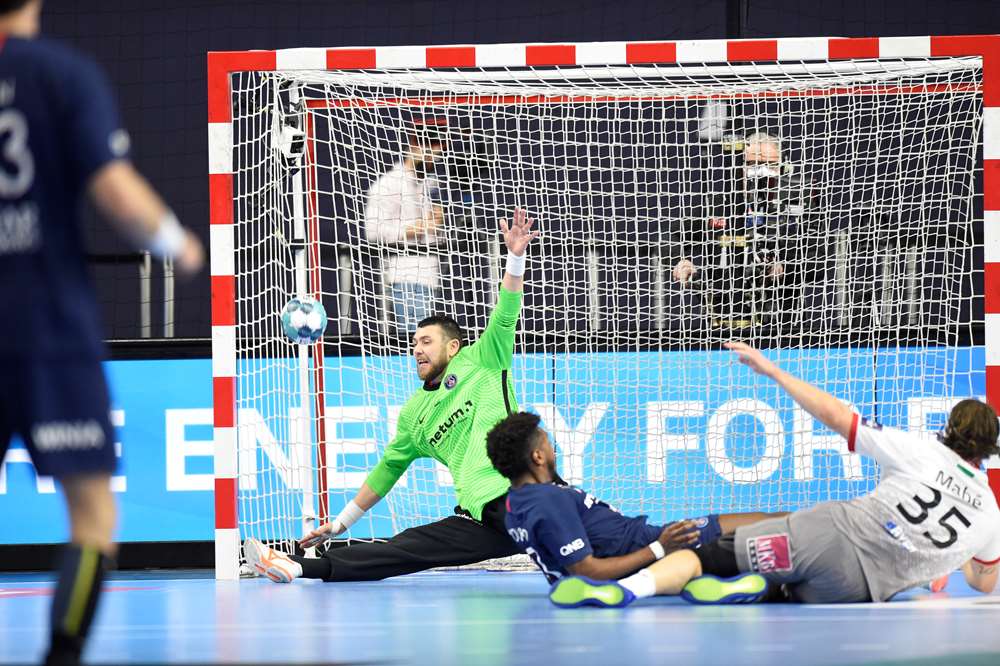 The Hungarian defense's efficiency was based on aggressiveness, but their tendency overdo it often left them outnumbered. Our players took full advantage to make up part of their deficit (17': 7-5) and, with Yann's saves combined with increasing efficiency at the other end of the court, the Parisians blasted four unanswered goals past their opponents to completely turn the situation around!
21' : C'est désormais Paris qui passe à +2 ! Temps-mort demandé par le @telekomveszprem (7-9) #VESPSG pic.twitter.com/Iv5LbIBMaO

— PSG Handball (@psghand) December 29, 2020
The Parisians' combinations started to click and Raul Gonzalez's men took the upper hand (25': 10-12). In defense, they were also much stronger after moving to a 5-1 with Benoît Kounkoud as an outfielder (27': 11-13). When they were caught out, Yann was there to take care of business, notably pulling off a sublime double save from Kentin Mahé's penalty. At the break, our team were three goals to the good!
Voir cette publication sur Instagram
On the return from the dressing room, after a short feeling-out period (33': 11-14), Les Rouge et Bleu had several chances to go four goals up. But each of their attempts was either stopped by Rodrigo or undone by a bad pass... to get the troops back on track, Raul called a time-out (37': 14-16). The Parisian boss clearly got his message across and the Parisians finally went four goals up after a victorious counter-attack from Dylan Nahi (39': 14-18).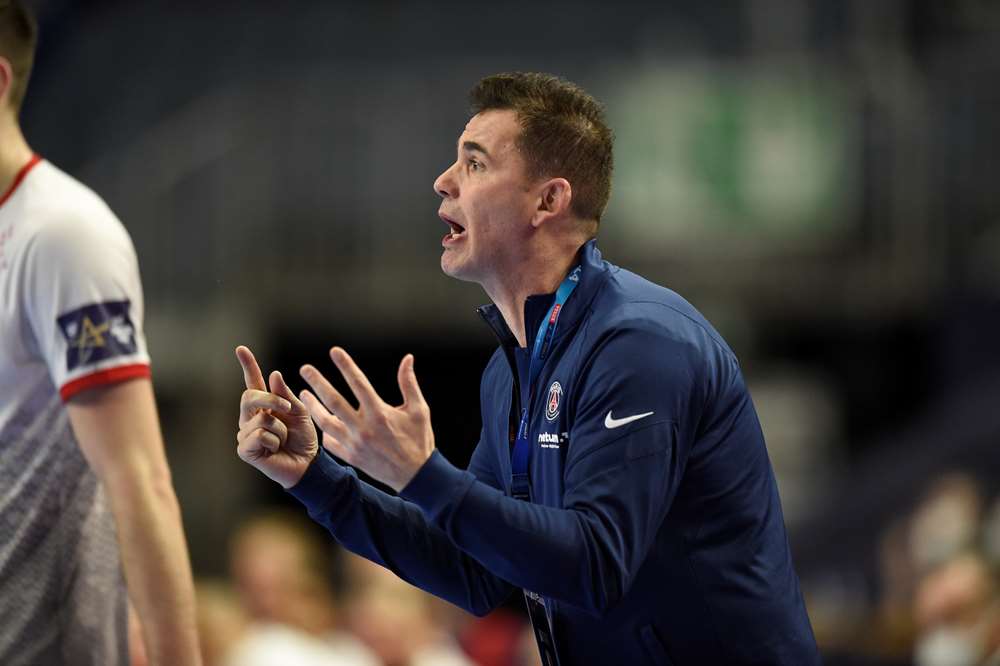 Our players controlled the second period perfectly! The rear-guard hit their stride: Elohim Prandi and Dainis Kristopans entered into a contest of long-range shooting, with the winner difficult to determine (44': 18-22)! Even when the Hungarians come back to within two goals (46': 20-22), Elo pushed them back onto the back foot with a magnificent kung-fu, set up by Nedim (48': 20-24). The Parisian advantage even climbed to +5 when Dylan beat Vladimir Cupara with a nice lob.
50' : Oh quel lob de Dylan ! On passe à +5 ! Temps-mort demandé par @telekomveszprem (21-26) #VESPSG pic.twitter.com/TVjAmgjBwP

— PSG Handball (@psghand) December 29, 2020
So it was with a certain sense of calm that the capital club headed into the final ten minutes. All the more so as Yann confirmed the form he had shown from early on (53': 22-26). Although the outcome of the match seemed beyond doubt, Nedim Remili continued to work hard to avoid any nasty surprises and duly bagged a quick-fire hat-trick (58': 25-31) to ensure his team's success. For the fourth time in as many Final4 appearances, Paris Saint-Germain Handball clinched a podium finish!
Voir cette publication sur Instagram
(Credits: TeamPics/PSG)