Early Sunday afternoon, Paris Saint-Germain Handball were back in action, just three days after their win in Porto (30-39). This time, the capital club crossed swords with French side Limoges in their Liqui Moly StarLigue Round 11 fixture. The objective was simple on paper: to continue their perfect run and confirm their status as leaders. But in reality, the task was more complicated; despite their difficult start in the league (11th, two points above the drop zone), LH have made a habit of troubling 'bigger' teams this season, notably against Nantes.
If the beginning of the match looked tight (4': 1-1), our players quickly managed to make the first break (6': 1-3). The two goalkeepers (Yassine Idrissi for Limoges, Yann Genty for Paris) started well and made several saves. Little by little, our last defender edged ahead in this rivalry and helped his side go to +3 (13': 6-9). The Olympic Champion even stopped a 7m throw from penalty specialist - and the league second-top scorer - Dragan Gajic (15': 7-10) before offering himself a 'pastis' on a long shot at goal (18': 8-12).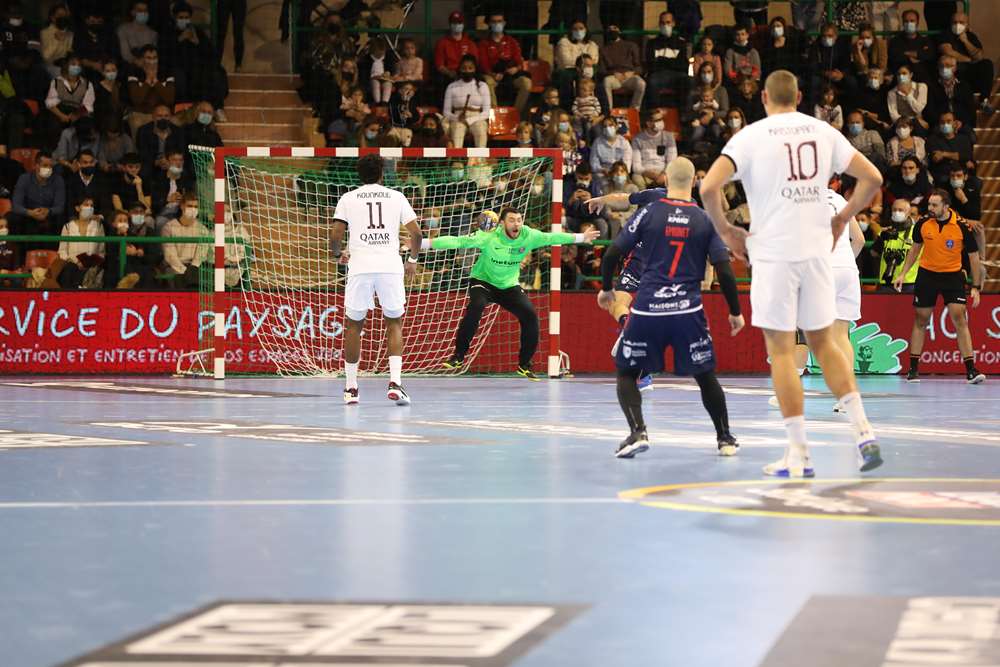 The Parisian defence was well in place and shut out their opponents for several minutes (21': 8-13), while our offensive line, well led by a very skillful Benoît Kounkoud, got their aim in! Raul Gonzalez's men then took an increasingly comfortable lead (23': 8-15), but it's never over til it's over. Just before the break, the hosts hit back and made up some of their deficit. At the break, the game was back on.
30' : C'est la pause, rien n'est joué à Limoges ! #LIMPSG pic.twitter.com/R1S8ZslZsn

— PSG Handball (@psghand) November 28, 2021
After the break, Limoges confirmed their resurgence (33': 18-19) but, fortunately for Paris, Yann did not give up. After a few saves from our goalkeeper, Paris regained some wiggle room (37': 18-22). And Dainis Kristopans took advantage of this surge to score his 100th league goal (39': 19-23). But, once again, the storm didn't seem to have passed... The capital club tried to break free (41': 20-25), but remained within striking distance of their opponent (43': 22-25).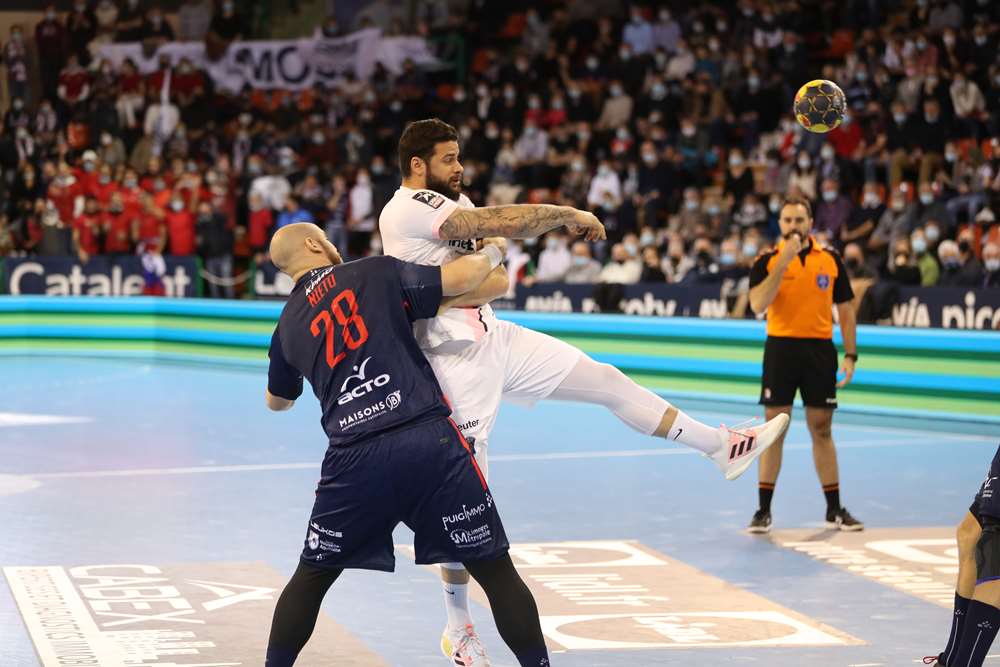 The final ten minutes were approaching fast and the result was still far from being certain (48': 24-27), but Les Rouge et Bleu chose this moment to accelerate once again (50': 24-29). They were much more solid in every sector and had Limoges on the ropes with a few minutes to go (53': 25-30). While the suspense wasn't over, Paris Saint-Germain Handball were still in a favourable position (56': 27-32). The team resisted until the end and won for the 11th time in as many championship games, capping a great battle with victory!
View this post on Instagram
(Credits: J. Azouze/TeamPics/PSG)