Marco Verratti extends his contract until 2026
Paris Saint-Germain are pleased to announce that Marco Verratti has extended his contract for a further two seasons. The Italian international is now contracted to the club from the capital until 30 June 2026.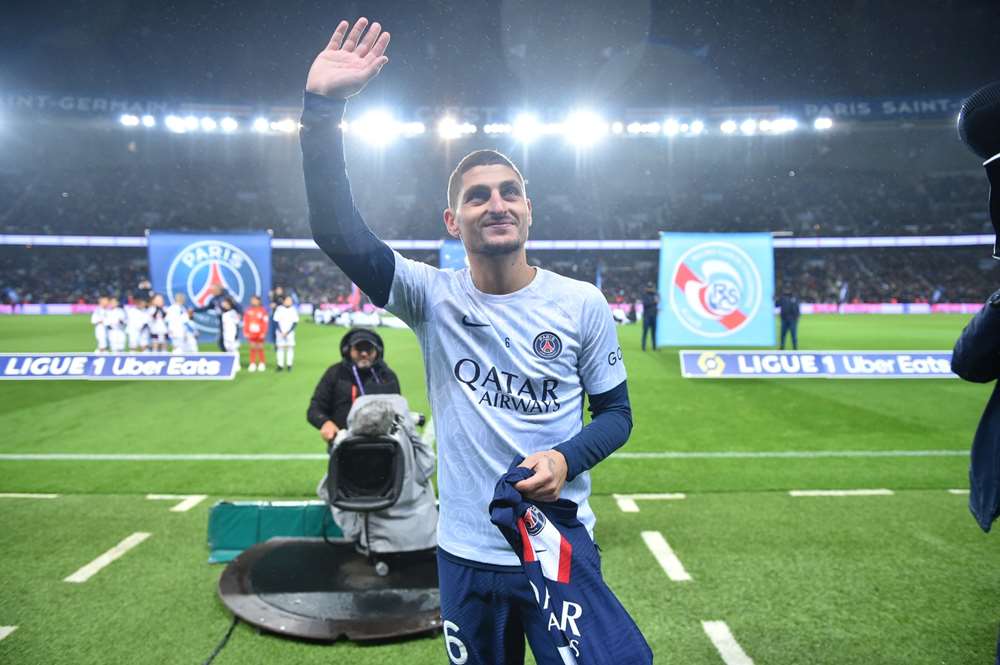 The Italian player joined the Parisian club in July 2012 after being crowned Serie B champion with his former club, Delfino Pescara. He quickly established himself in the Rouge & Bleu midfield and made 39 appearances in his first season.
During his 10 seasons in Paris, the Pescara (Italy) native has made 398 official appearances for Paris Saint-Germain (11 goals and 48 assists). He is currently the second most capped player in the history of the club behind Jean-Marc Pilorget (435).
Marco Verratti, 30, is the most successful player in the history of the French Championship.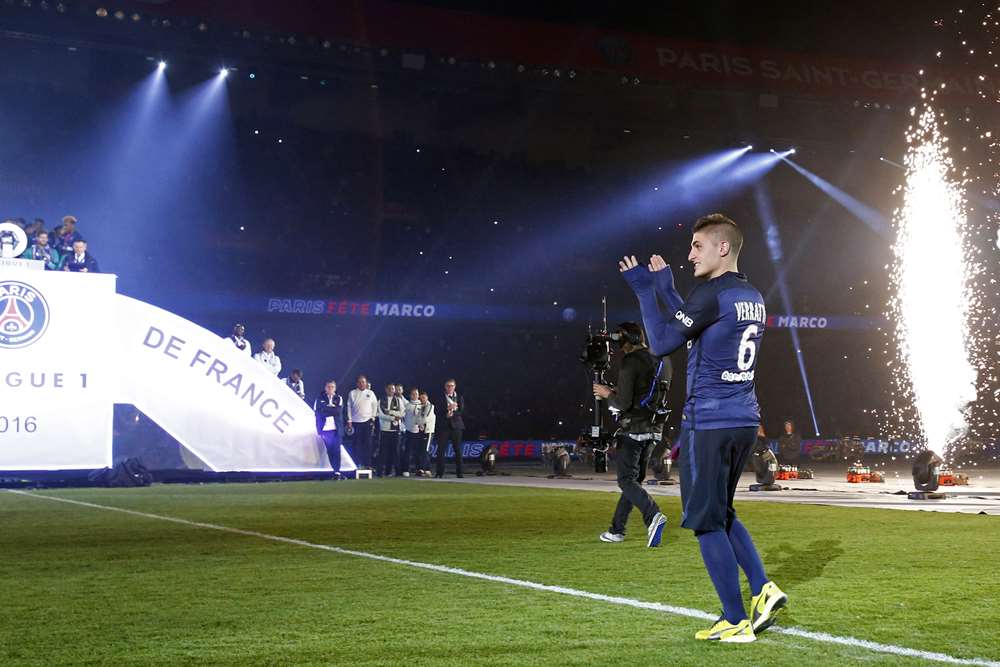 He is also the player who has won the most trophies with the club from the capital (29): 8 French Championships (2013, 2014, 2015, 2016, 2018, 2019, 2020 and 2022), 6 Coupe de France (2015, 2016, 2017, 2018, 2020 and 2021), 6 Coupe de la Ligue (2014, 2015, 2016, 2017, 2018 and 2020), 9 Trophées des Champions (2013, 2014, 2015, 2016, 2017, 2018, 2019, 2020 and 2022).
The Italian prodigy also made his mark with the Squadra Azzurra by winning Euro 2020 with his Paris Saint-Germain teammate, Gianluigi Donnarumma.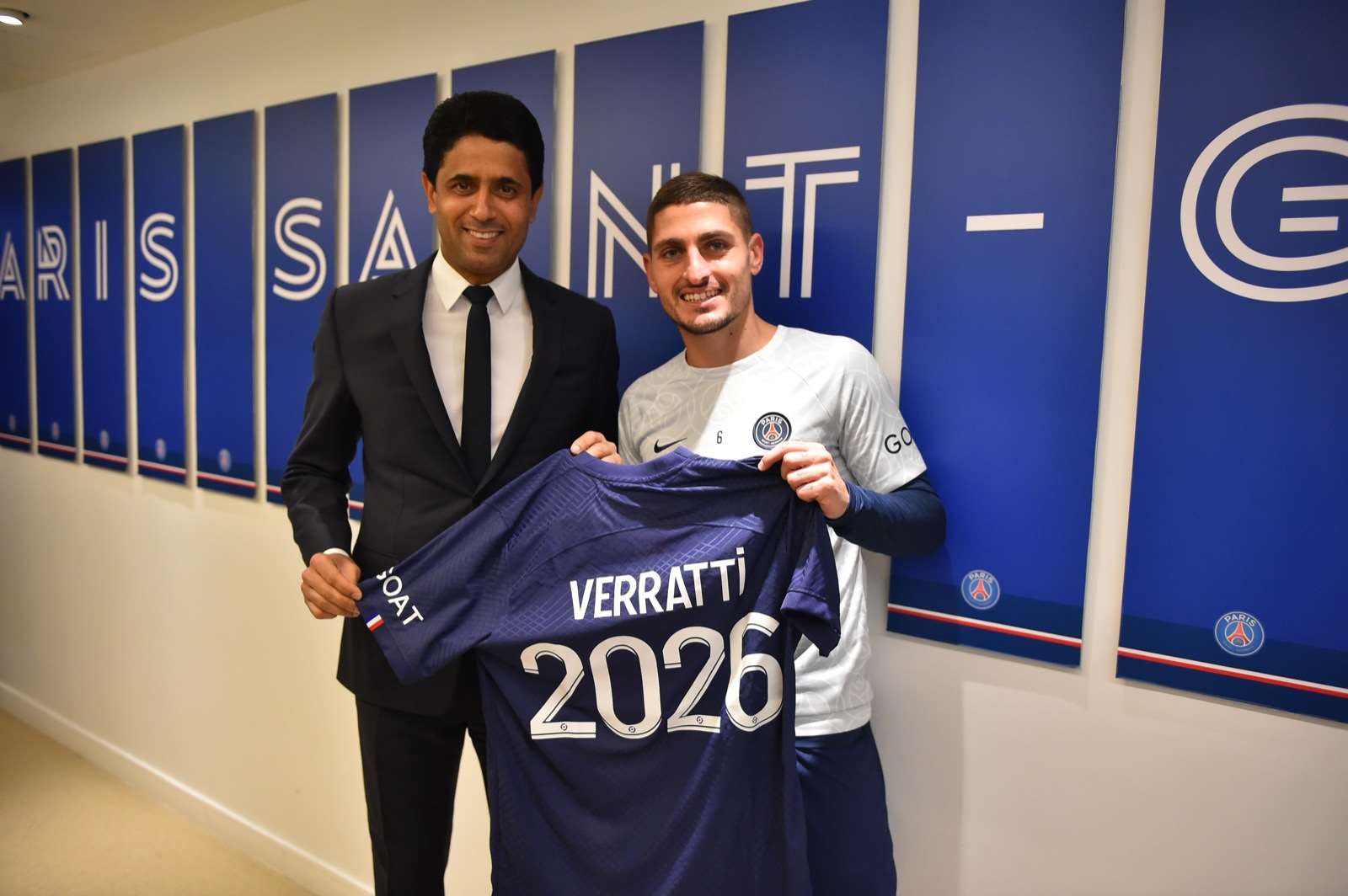 "It gives me great pride to extend my contract with Paris Saint-Germain. I arrived in Paris more than 10 years ago, in this city that I consider my second home. I have always received a lot of support from the club and the fans since I started and I am very grateful for that. It was obvious to me that my story would continue to be written here. I hope to win many more trophies in the Rouge & Bleu shirt", said Marco Verratti.
"We are so pleased to see Marco Verratti continue his incredible career at Paris Saint-Germain. Marco has been such a central figure in shaping the story and success of Paris Saint-Germain over the past 10 years, while being one of the best players of his generation. Marco's renewal is testament to the continued growth and high ambitions of our club - and is fantastic news for Paris Saint-Germain and our fans", said Nasser Al-Khelaïfi, Chairman and CEO of Paris Saint-Germain.