Fabian Ruiz: 'Our supporters give us energy'
Paris Saint-Germain's Spanish midfielder spoke to PSG TV. He talks about his adaptation in Paris, the victory against Lille and the trip that awaits his team in Marseille this Sunday evening in matchday 25 of Ligue 1.
Fabian, how have you adapted to life here in Paris?
"I adapted very quickly. It's never easy to change clubs, but when I arrived here everyone made it easy for me. The players, the staff and all the people who work here made it easy for me to adapt, I'm very happy here."
How do you feel on the pitch?
"I've been able to play a lot of games and I'm very happy about that. I try to show the coach on the pitch and in training that I have to repay the trust he gives me on the pitch. I try to improve every day, to work, to keep improving and hopefully we will continue like this until the end of the season."
How is the squad dealing with the pressure to perform?
"Paris Saint-Germain are one of the best teams in the world, so obviously we are the team to beat in every game. But I like this pressure, in every game we have to give 100% to win because we know that our opponents never do us any favours. We do our best every day, every training session and every match. And the fans help us a lot, they support us all the time and that's very important for us."
Looking back at the victory against Lille, how did you feel about that moment?
"It was a game full of twists and turns. We led by two goals and then we were behind. But we could see that we are a team that never gives up. We gave it our best shot until the end. And we want to thank the fans who never gave up. They give us all the energy we need for these very important matches."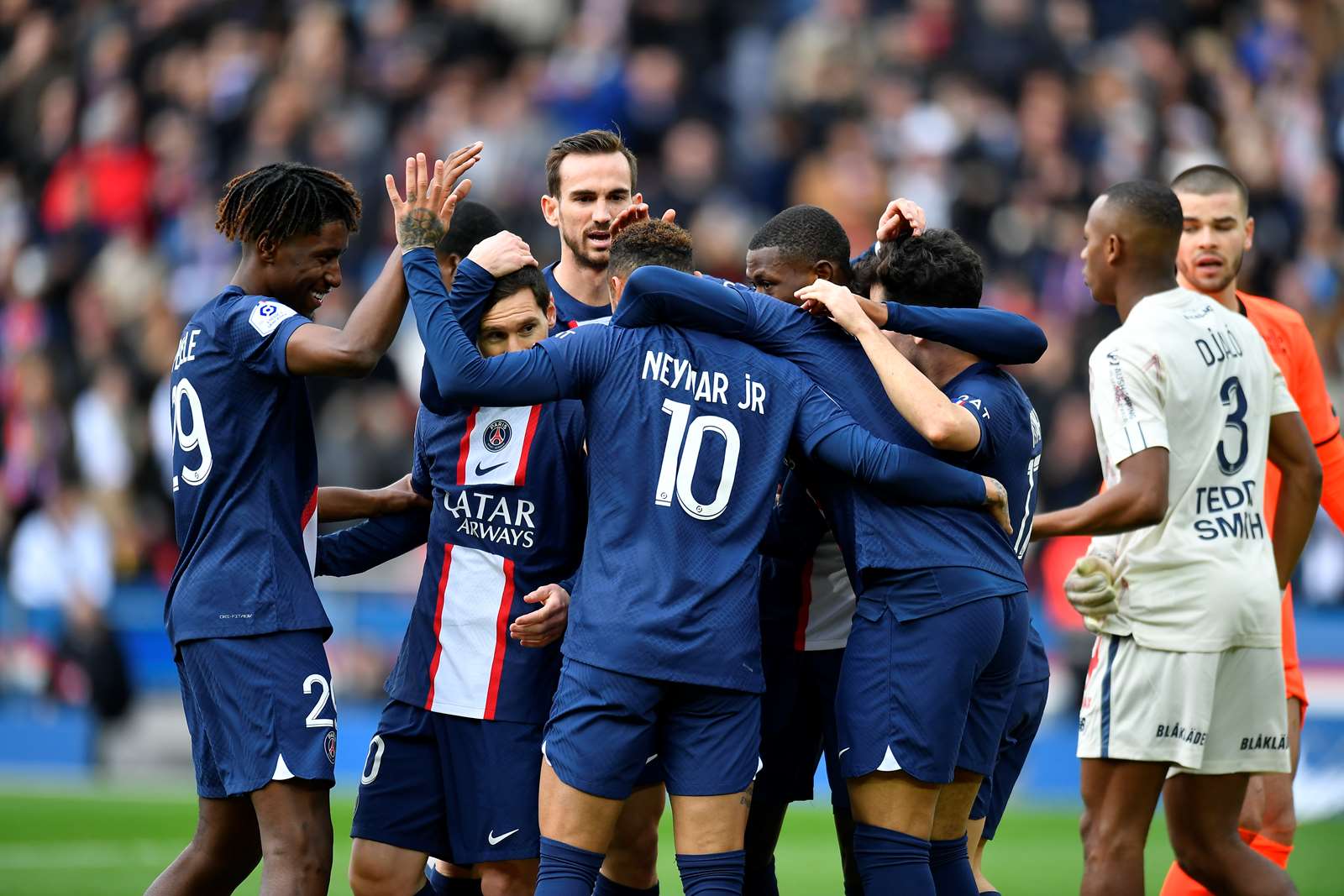 There was also the first leg against Bayern, what do you think about that game?
"It was a difficult game. But after their goal in the second half, the team made a change, we had some chances where we almost equalized, but anyway, I think we have to be positive, there are still 90 more minutes. And we have to go to Munich with the hope that we can turn the score around and be able to get through this round of 16, which is very important for us."
This Sunday, we are back in Marseille for the Classique in the league...
"The Classique is a very important match, for us players as well as for the supporters and everyone at the club. It will be a top-of-the-table game, first place away to second place, we are going to Marseille to take the three points, that's our goal."