History, stakes and keys to the match! Find out everything you need to know before the kick-off between Paris Saint-Germain and Nice for Ligue 1's Round 9 on Saturday 1 October at 21:00 at the Parc des Princes.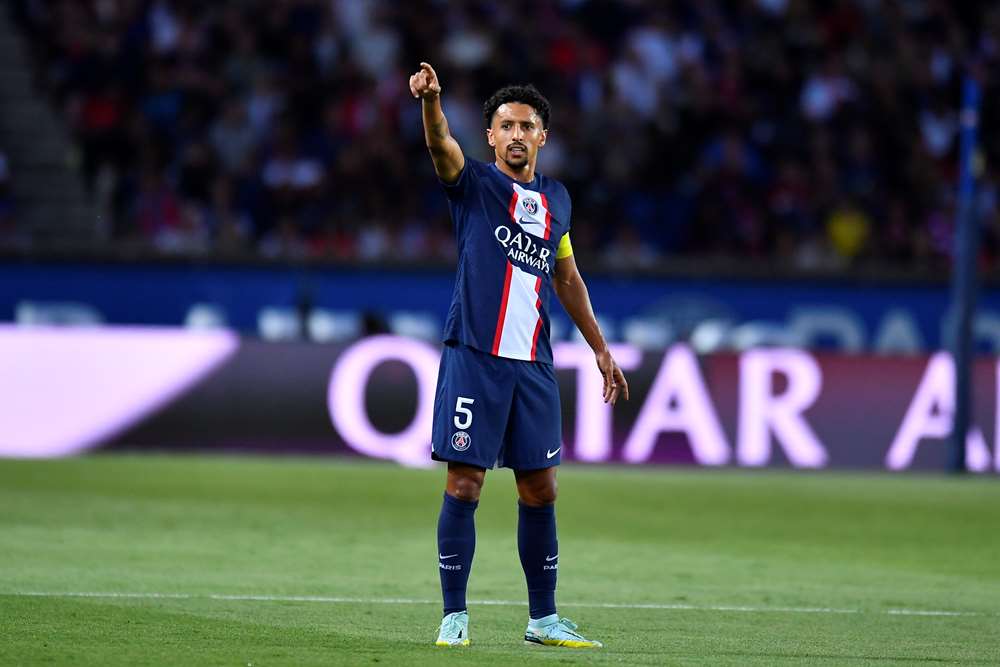 A BIT OF HISTORY...
This is the 79th official meeting between the two teams, and the Parisians have the advantage with 32 wins, 23 draws and 23 defeats in the fixture.
Paris Saint-Germain have gone 11 matches without defeat in the league against Nice at the Parc des Princes since the 2010-2011 season (7 wins and 4 draws).
It was during a Paris-Nice match that the Parc des Princes experienced its only lighting failure, on 18 January 1986 in the league. For 15 minutes, half of the floodlights went out, but the referee decided to continue the match in the dark. The capital club finally won 3-2, a few minutes before the lights came back on at the very end of the match.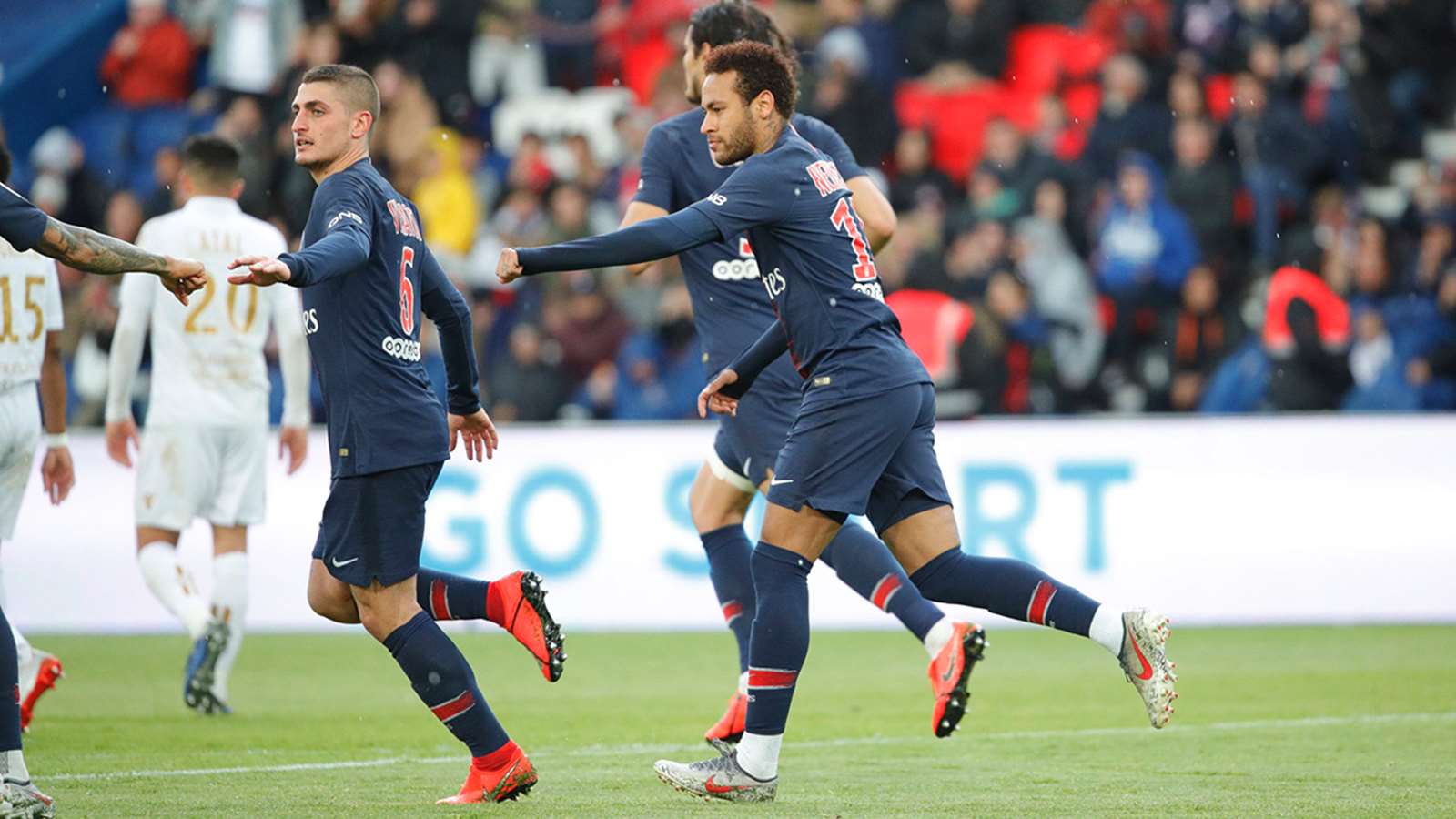 Nice are the only team to have won three times by at least three goals at the Parc des Princes: on 1 October 1977 (3-0, D1), 28 February 1987 (3-0, D1) and 30 April 1988 (4-0, D1, the Parisians' biggest home league defeat).
Forty-one players have played for both teams: Fabrice Abriel, Jean-Pierre Adams, Jérôme Alonzo, William Ayache, Dominique Baratelli, Hatem Ben Arfa, Jules Bocandé, Mathieu Bodmer, Jean-Pierre Bosser, Daniel Bravo, Marcin Bulka, José Cobos, Eric Cubilier, Mustapha Dahleb, James Debbah, Guy Delhumeau, Jean Deloffre, Kaba Diawara, Didier Digard, Franck Dja Djédjé, Jean-François Douis, Pierre Dréossi, David Hellebuyck, Jean-Noël Huck, Christophe Jallet, Sylvain Léandri, Jean-Louis Leonetti, Lionel Letizi, Danijel Ljuboja, Larrys Mabiala, Stanley Nsoki, Grégory Paisley, Fabrice Poullain, Jocelyn Rico, Daniel Sanchez, Liazid Sandjak, Marco Simone, Nambatingue Toko, Sammy Traoré, Franck Vandecasteele and Zlatko Vujovic.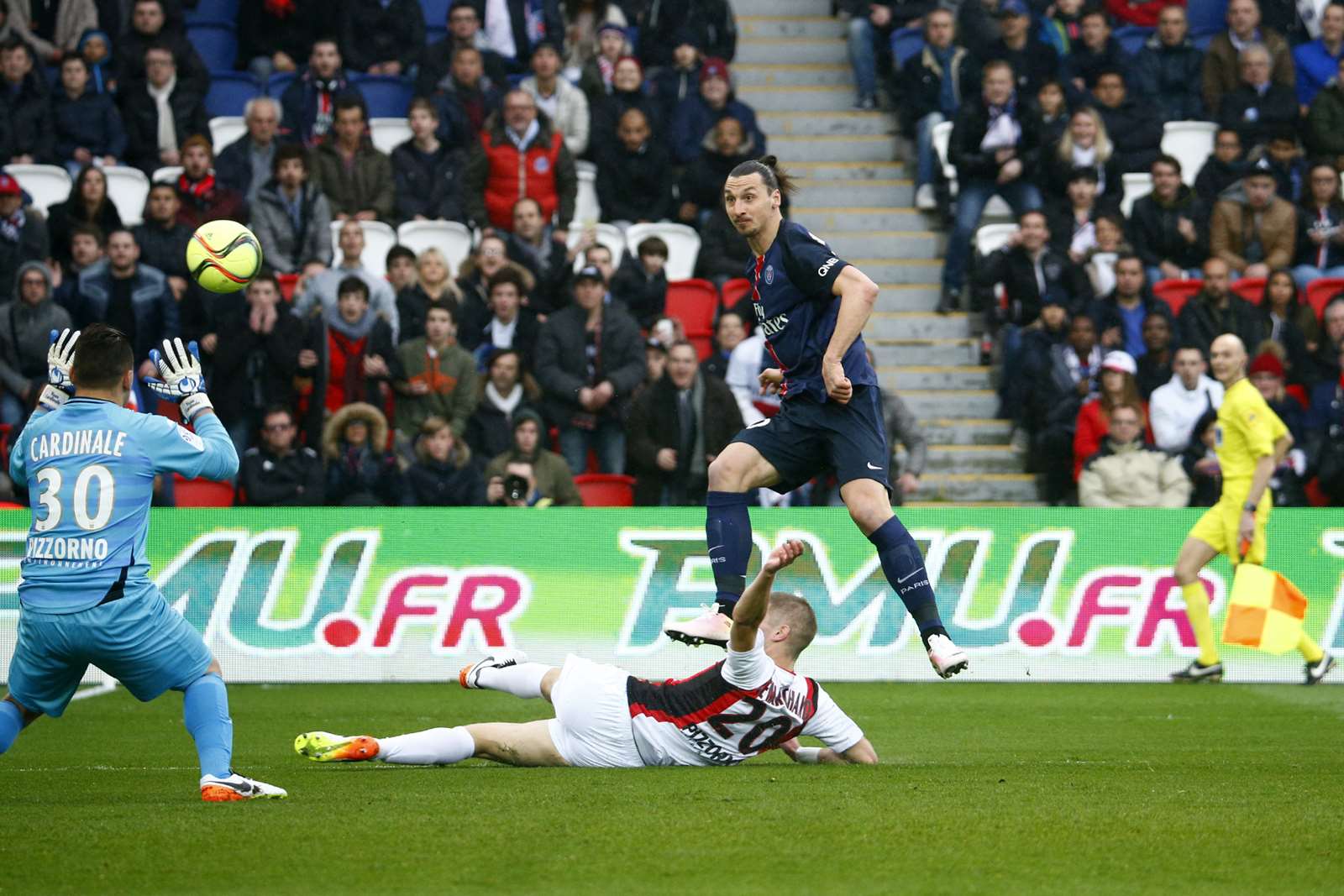 Zlatan Ibrahimovic is Paris Saint-Germain's top scorer against Nice in official matches, with 11 goals scored. He is ahead of Edinson Cavani and François M'Pelé (six goals), then Patrice Loko (five goals).
THE STAKES...
Paris Saint-Germain, unbeaten leaders in the league (eight wins and one draw), will be keen to continue their unbeaten run in Ligue 1 (17 matches with 13 wins and four draws), with 57 goals scored and only 13 conceded.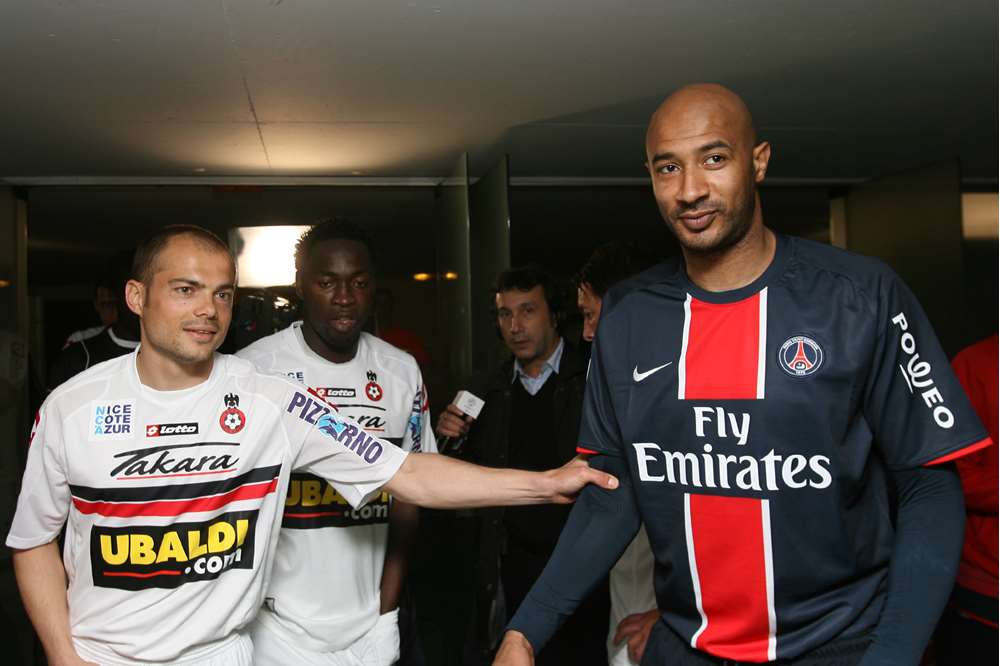 Les Rouge et Bleu are also riding a 25-match unbeaten run in the league at the Parc des Princes (21 wins and four draws) - that has been going since the match against Lille (0-1) on 3 April 2021.
THE KEYS TO THE MATCH
Paris Saint-Germain did not score a single goal against Nice last season (three matches in total, two in the league and one in the Coupe de France). In the capital club's last 46 official matches, only one other team has managed to keep a clean sheet against Paris: Monaco last season (0-3, 20 March 2022).
The Parisian attack is on a run of 20 official matches with at least one goal scored since that defeat in Monaco.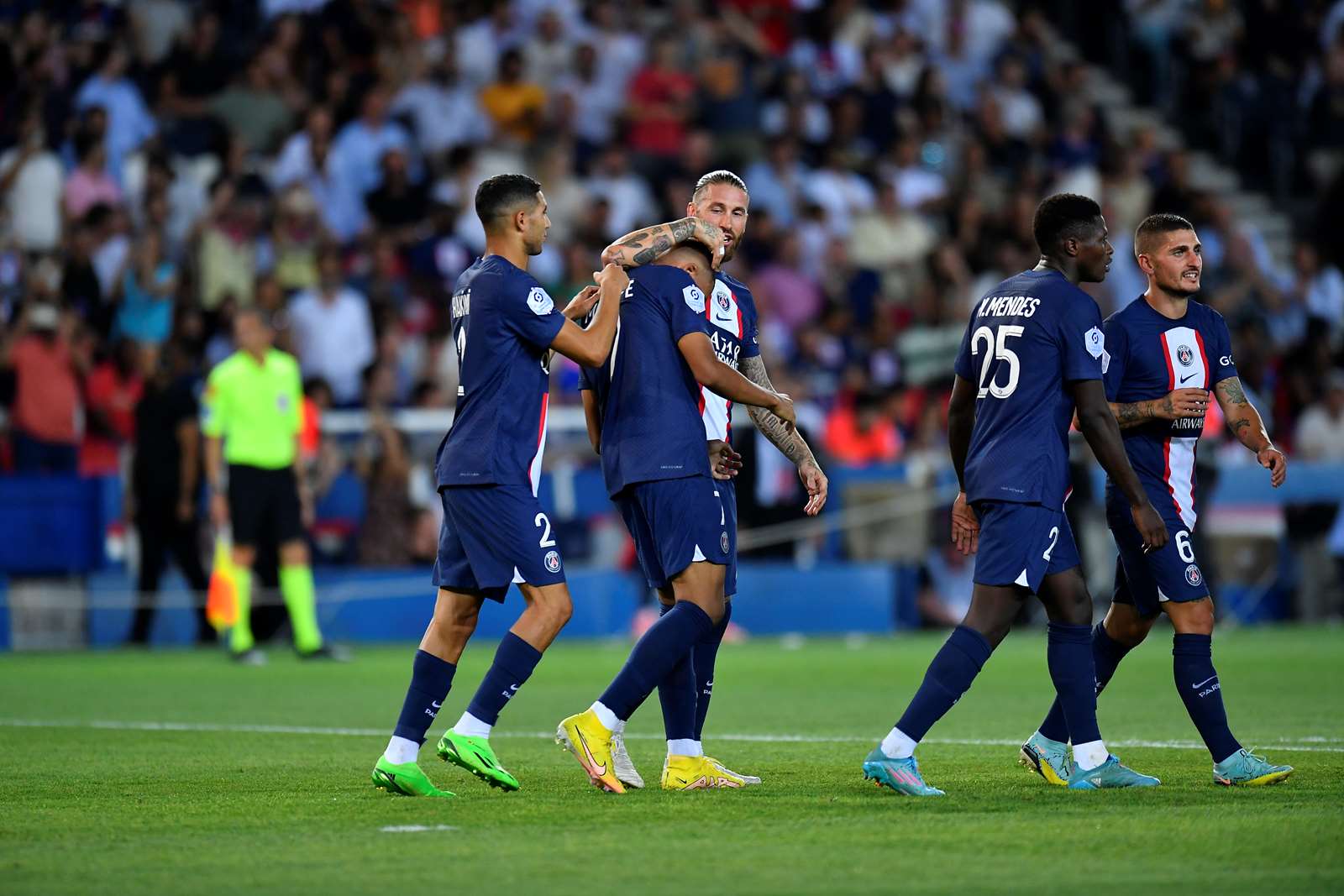 The attacking trio of Kylian Mbappé, Neymar Jr and Lionel Messi have already been decisive in the league on 33 occasions this season: eight goals and seven assists for the Brazilian, four goals and seven assists for the Argentine and seven goals for the French striker. An unprecedented record in Europe...
Kylian Mbappé has scored 84 goals at the Parc des Princes in official matches and could join Zlatan Ibrahimovic (85 goals) and get closer to the club record holder, Edinson Cavani (110 goals).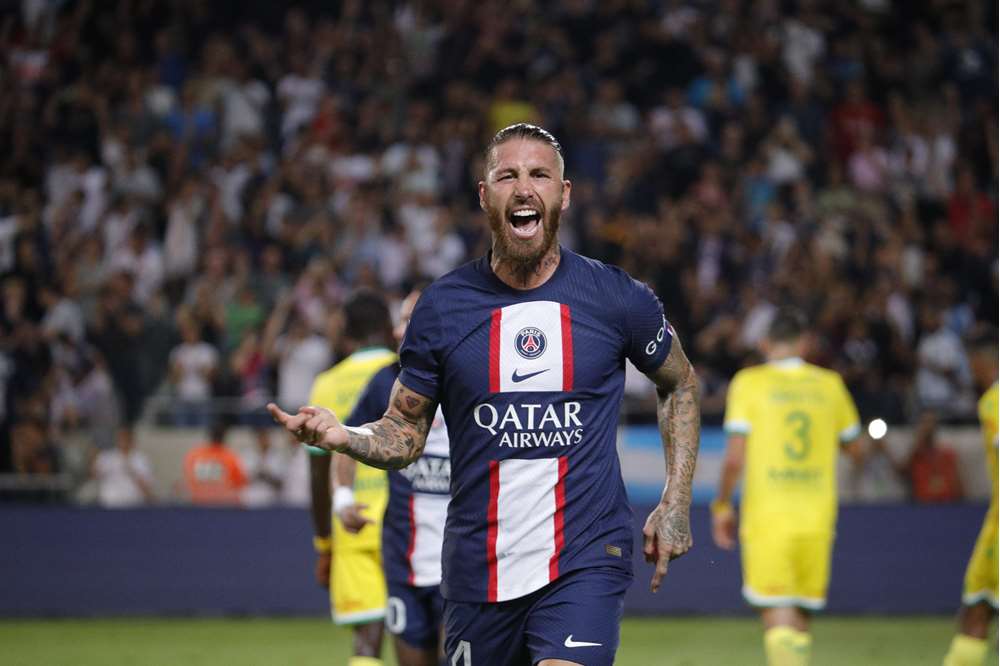 Sergio Ramos could also make history for Les Rouge et Bleu: with 20 league games without defeat (16 wins and four draws), the Spanish defender could equal Argentina's Juan Pablo Sorin (21 games, 14 wins and seven draws in 2003-04).