The Olympic medalists honoured at the Parc des Princes!
Paris Saint-Germain celebrated its 15 athletes from the Women's football, handball and judo teams that took home medals from the Tokyo 2020 Olympic Games on Friday 15 October at the Parc des Princes, on Matchday 10 of Ligue 1 and the 2-1 victory over Angers.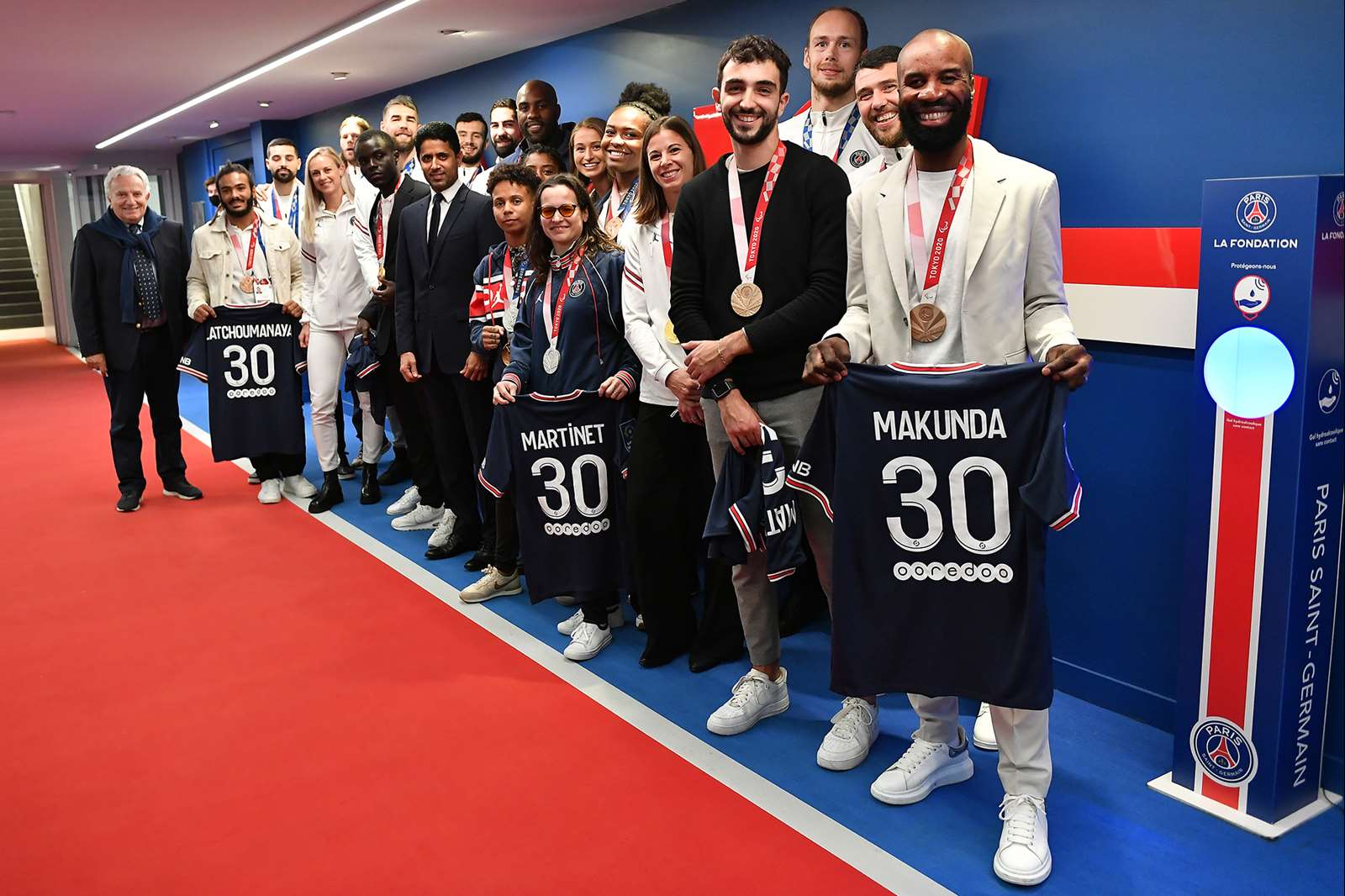 Canadian footballers Stéphanie Labbé, Jordyn Huitema and Ashley Lawrence (gold) and the Swedish Amanda Ilestedt (silver), French handball players Yann Genty, Vincent Gérard, Nedim Remili, Luka and Nikola Karabatic (gold), Danish Mikkel Hansen and Henrik Toft Hansen (silver) and Spaniard Ferran Solé (bronze), and French judokas Amandine Buchard (silver individual and team gold), Romane Dicko and Teddy Riner (bronze individual and team gold) were warmly welcomed by Paris Saint-Germain President Nasser Al-Khelaïfi.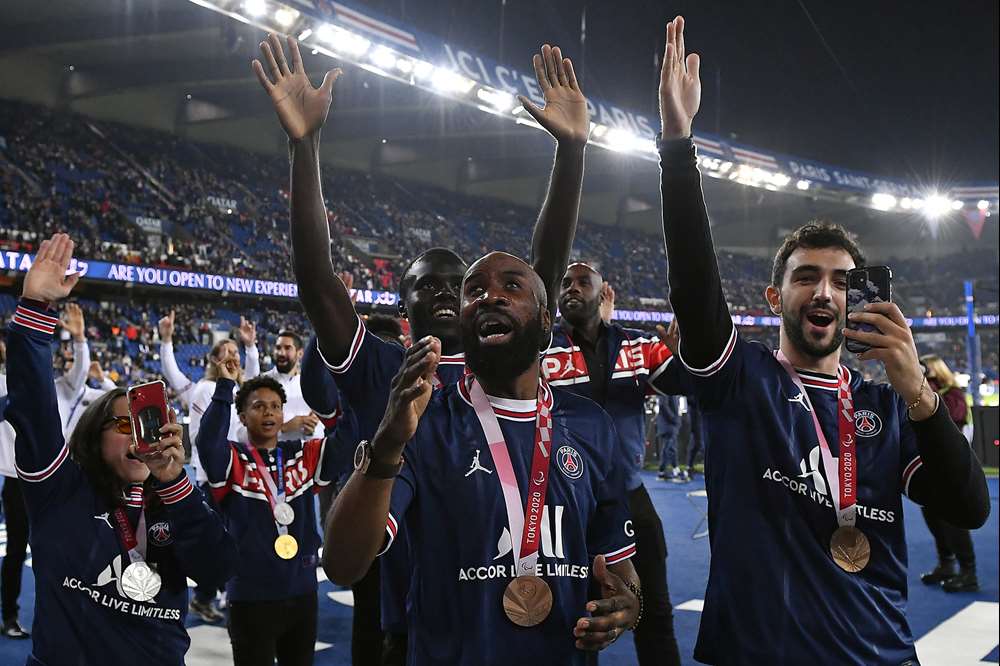 After some of the group took part in the traditional pre-match Live, the fifteen athletes, accompanied by the four French Paralympic medalists Charles-Antoine Kouakou (athletics, gold medal, 400 metres T20), Helios Latchoumanya (judo, bronze medal in -90kg B3), Trésor Gauthier Makunda (athletics, bronze medal, 400 metres T11 in Tokyo with his guide Lucas Mathonat) and Sandrine Martinet (judo, silver medal in -48 kg B2) embarked on a lap of honour and even broke out into song with the Parisian supporters.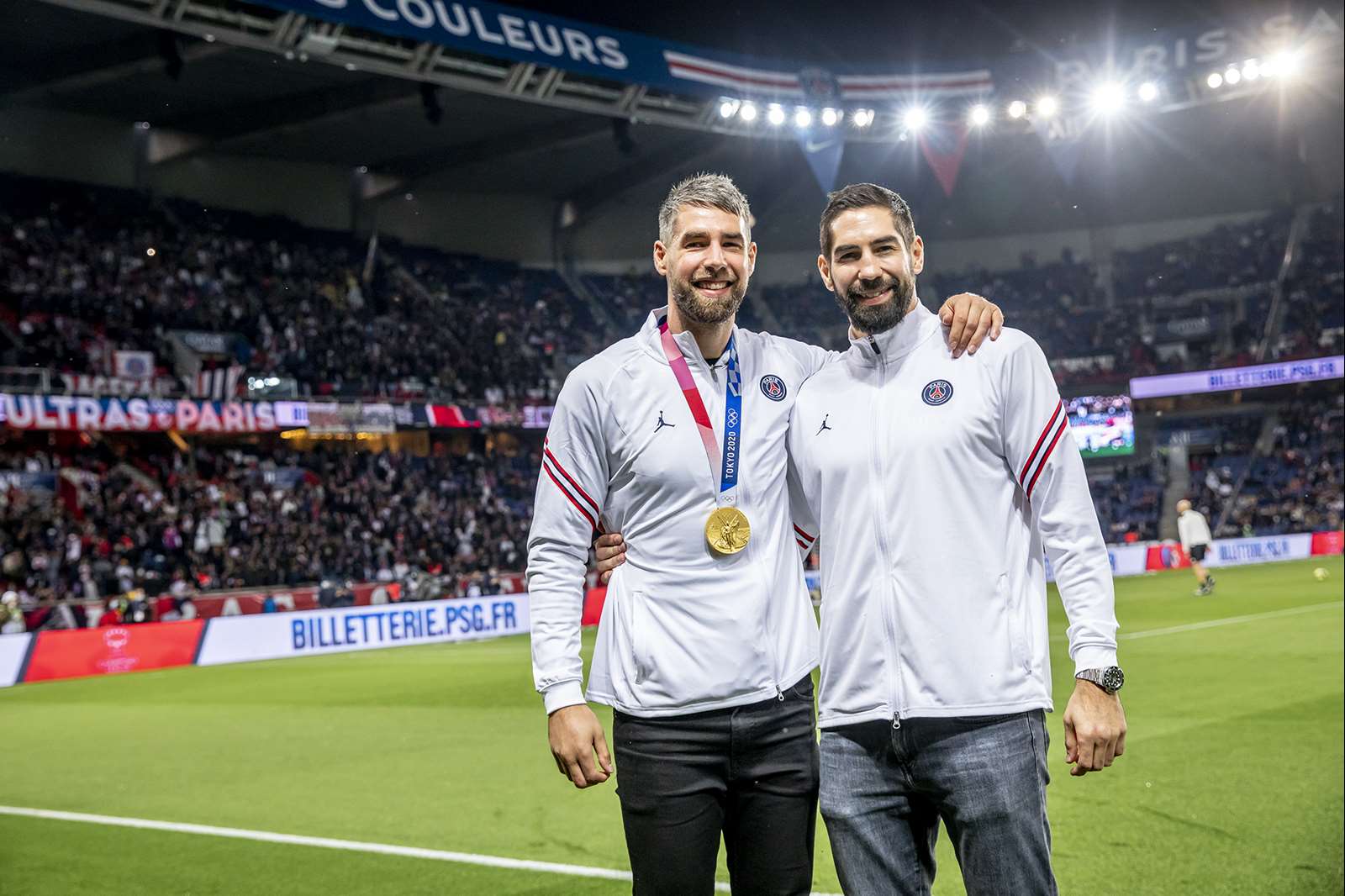 "Getting the opportunity to see the people's reactions, the impact that this title had on them and their support is always nice,  explained Luka Karabatic. Going on a lap of honour and being able to show our medal is obviously a real source of pride."  Ashley Lawrence echoed her compatriot's sentiment: "Seeing everybody here to celebrate our medals with us is incredible. We feel their support and that makes us very happy."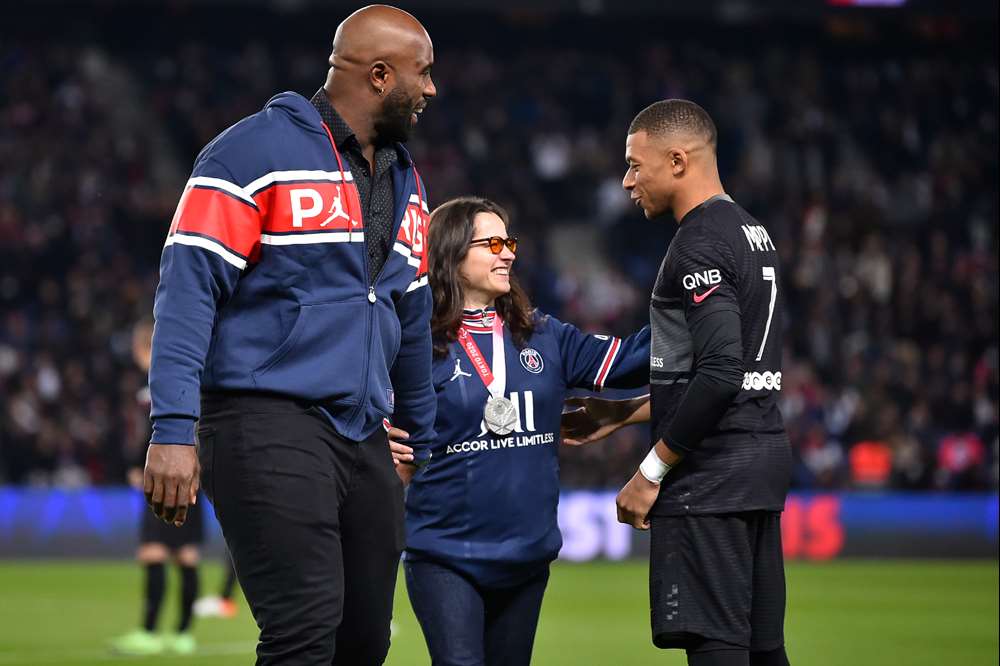 An evening that was brought to an end with a victory for Les Rouge et Bleu, which was secured in the dying moments of the game, and which was particularly special for Sandrine Martinet, who took part in the "kick-off" alongside Teddy Riner. "Coming in this context is of course very nice, explained the Rouge et Bleu judoka. Being honoured in the home of Paris Saint-Germain, the place where everything happens, is really great. It's of course because of football that the Women's football, handball and judo teams were able to be created. It's therefore a real pleasure for us. We have had a great time, which was the main thing. I want to thank the club for thinking of us."