Created in 1974, the Paris Saint-Germain Youth Academy is committed to passing on knowledge, sporting values and experience to young footballers.
Many players who have passed through the Training Centre are now shining as professionals, both at Paris Saint-Germain and at other major clubs in France and Europe - proof of the qualityand effectiveness of Parisian training methods.
Benefiting from quality infrastructure, the Parisian educators work in optimal conditions to enable young people to learn and become a part of the Paris Saint-Germain universe, close to the professional players.
Voted best Youth Academy by the French Football Federation in 2019 and 2020, the Paris Saint-Germain Youth Academy has been classified in the Prestige and Class A categories for the last few seasons. A true centre of excellence, it perfectly meets the standards set out in the specifications of the National Technical Directorate and thus symbolises the success of Parisian training.
The Youth Academy's objective is to train elite players, while providing them with a suitable scholastic curriculum. It regularly welcomes promising new football talents. Through its partnership with the Paris Ile-de-France League and its close relationship with Ile-de-France clubs, a number of young children, from the age of 13, join the club's Pre-Training Centre with the aim of joining the Youth Academy at 15. In this way, they are able to combine the practice of their favourite sport with the pursuit of their studies.
Honours
Gambardella cup
Winner 1991
Runner-up 1998, 1989, 1978
U19 french championship
Winner 2016, 2011, 2010, 2006
Runner-up 2012
U17 french championship
Winner 2017, 2016, 2011
Runner-up 2015, 2014, 2010, 2008
French junior championship
Winner 1988
Runner-up 1980
French amateur championship
Winner 2003 (group A)
UEFA Youth League
Runner-up 2016
Best youth club
2014, 2013, 2011, 1989
Paris Saint-Germain Youth Academy graduates who have played at least one official match for the club
More than 100 official matches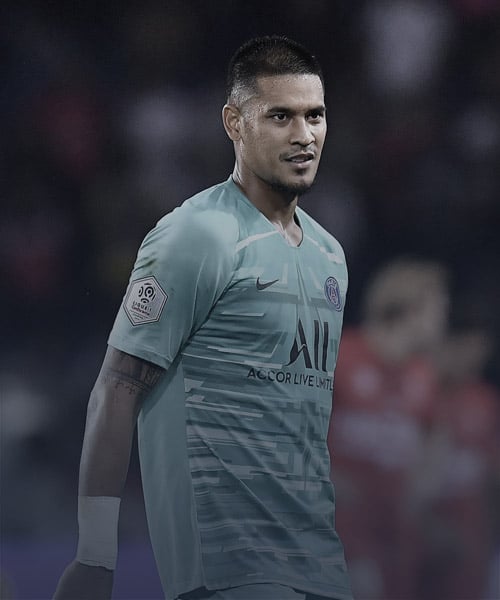 Goalkeeper
Alphonse Areola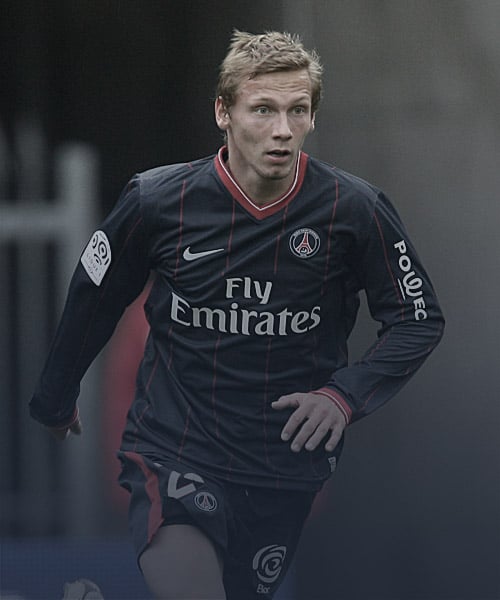 Midfielder
Clément Chantôme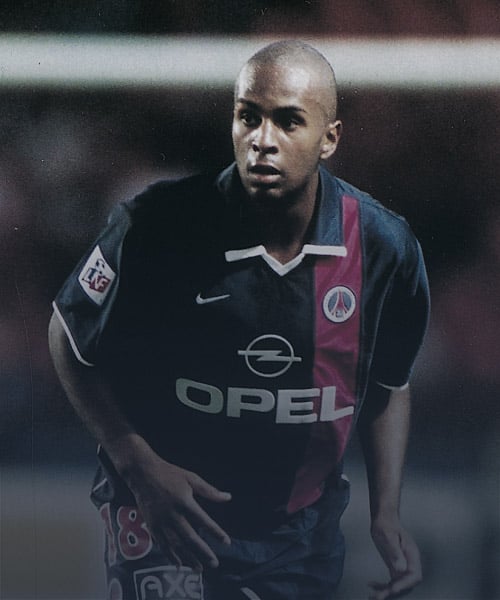 Defender
Didier Domi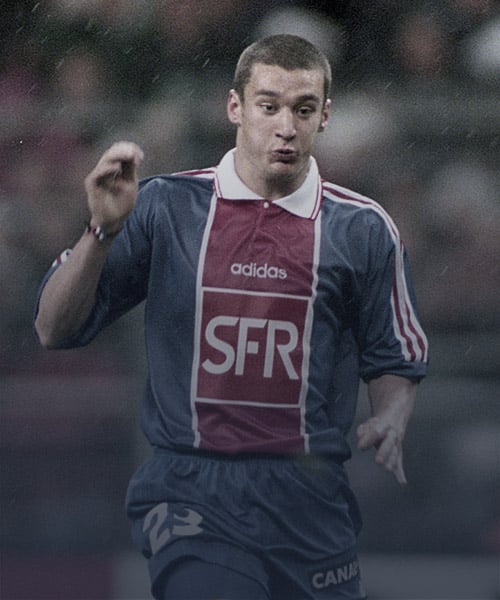 Midfielder
Pierre Ducrocq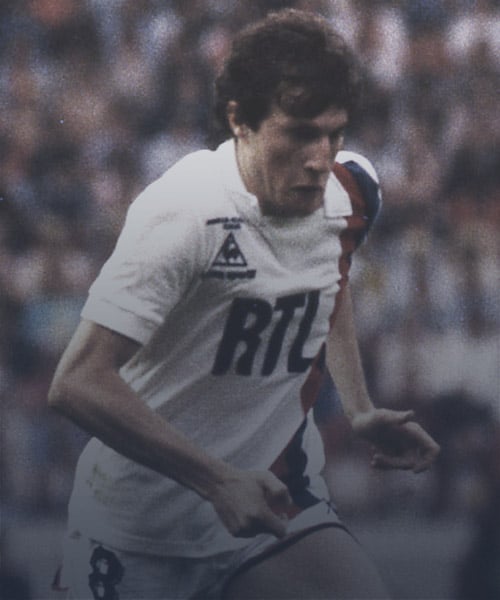 Midfielder
Luis Fernandez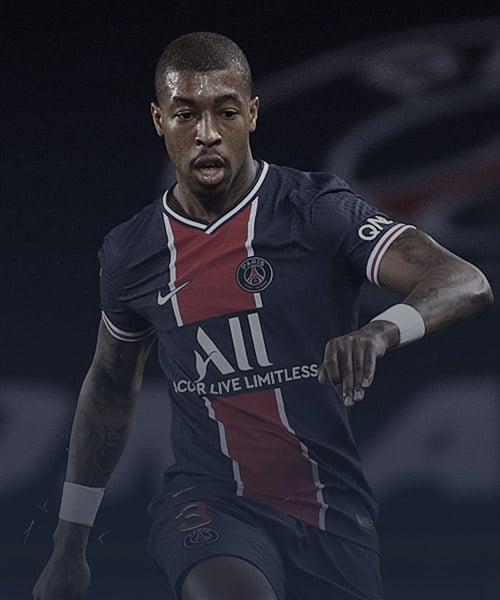 Defender
Presnel Kimpembe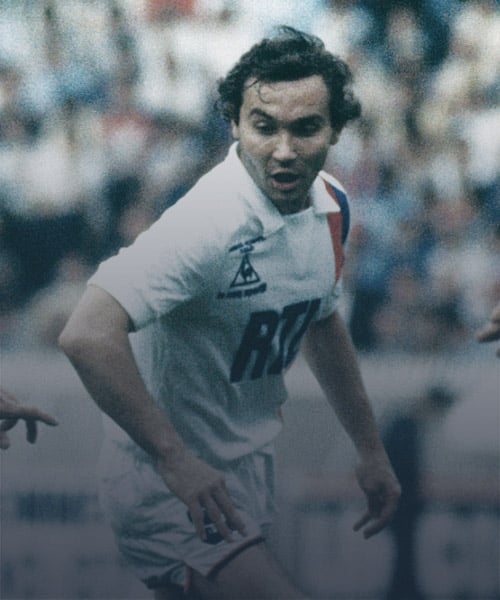 Midfielder
Jean-Claude Lemoult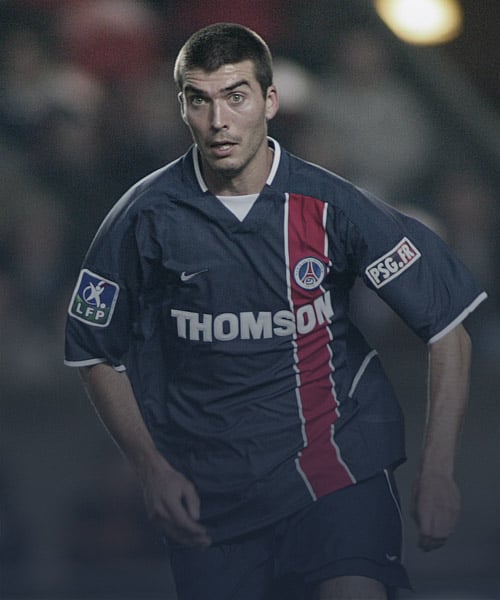 Midfielder
Jérôme Leroy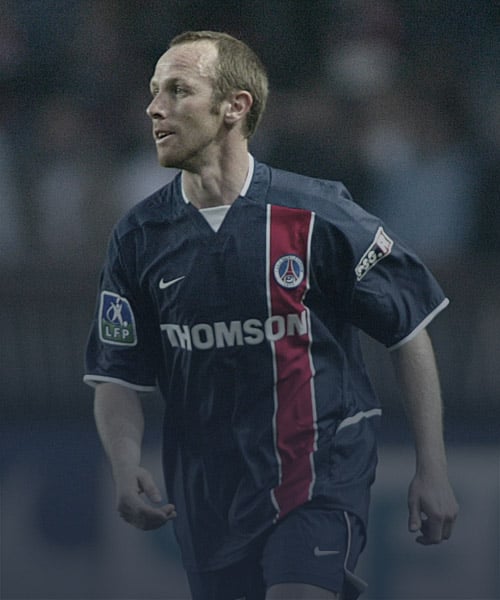 Defender
Francis Llacer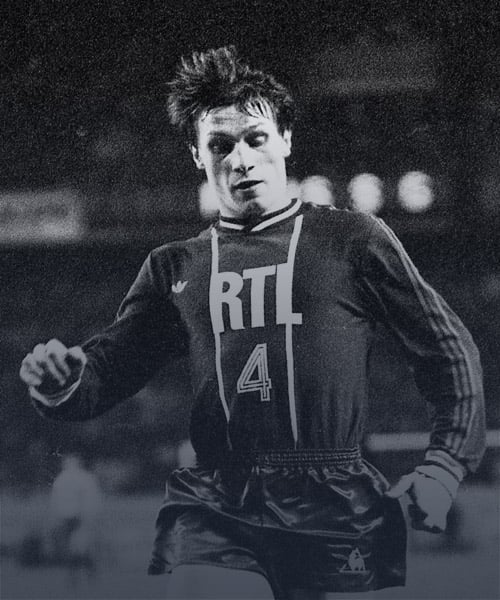 Defender
Thierry Morin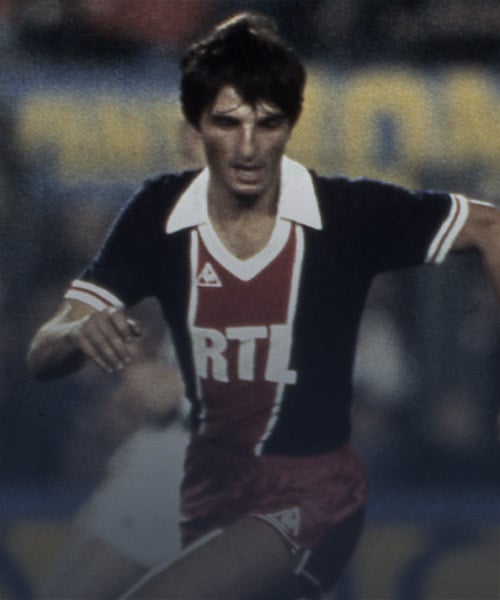 Defender
Jean-Marc Pilorget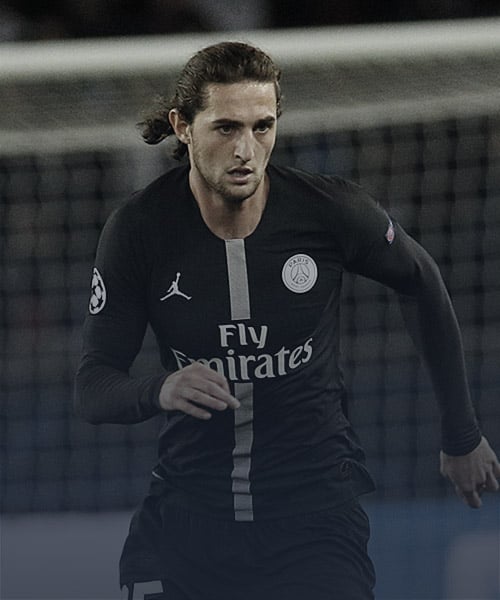 Midfielder
Adrien Rabiot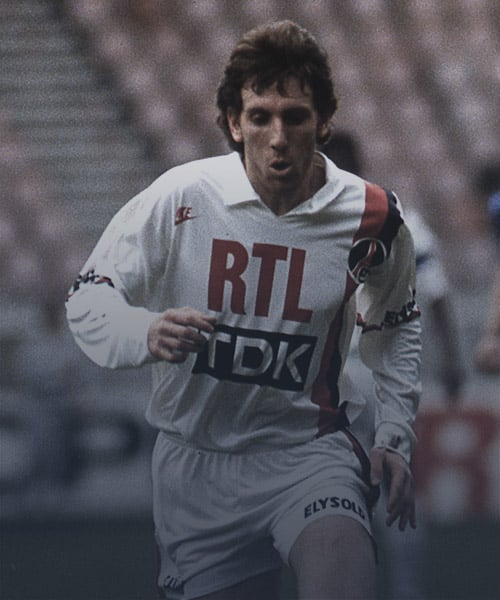 Midfielder
Pierre Reynaud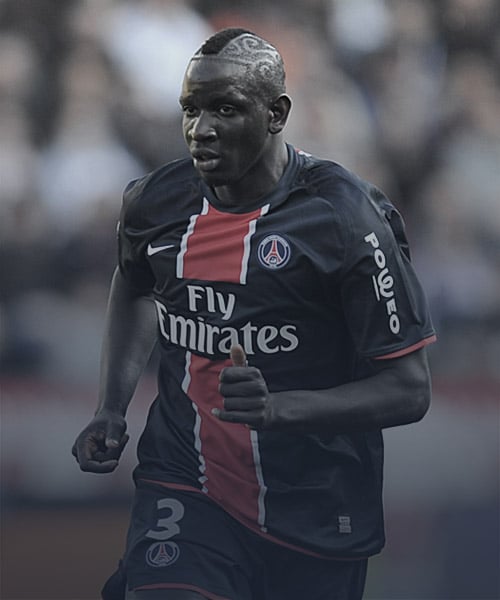 Defender
Mamadou Sakho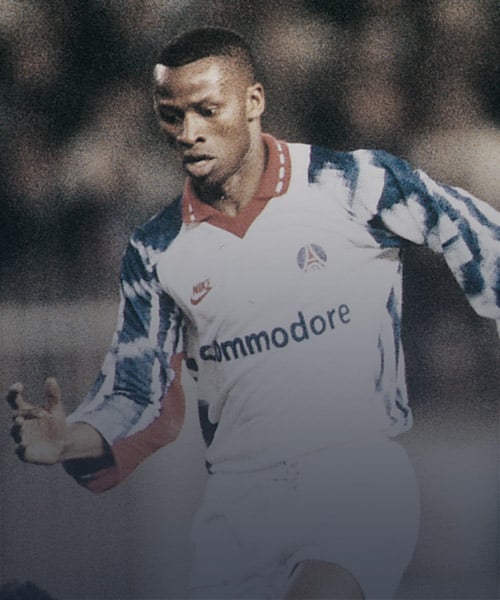 Forward
Amara Simba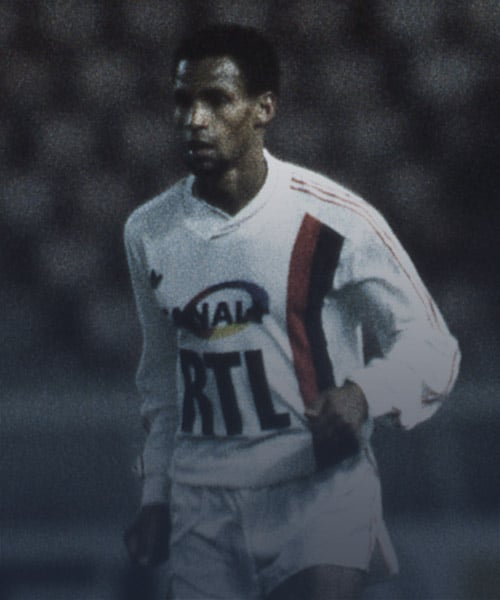 Defender
Franck Tanasi
Other players
Fabrice Abriel, Yacine Adli, Bernard Allou, Nicolas Anelka, Adil Aouchiche, Loris Arnaud, Jean-Kevin Augustin, Thierry Bacconnier, Jean-Michel Badiane, Jean-Christophe Bahebeck, Pierre Bajoc, Souleymane Bamba, Dominique Barberat, Claude Barrabé, Djamel Belmadi, Selim Benachour, Michel Bensoussan, Antoine Bernede, Sylvain Bied, El Chadaille Bitshiabu, Yannick Boli, François Brisson, Gilles Brisson, Bernard Bureau, Roméo Calenda, Lorenzo Callegari, Lorik Cana, Gilles Cardinet, Gérard Cenzatto, Kingsley Coman, Antoine Conte, Colin Dagba, Moussa Diaby, Sylvain Distin, Franck Djadjédjé, Antoine Dossevi, Boukary Dramé, Richard Dutruel, Bandiougou Fadiga, Jean-Claude Fernandes, Vincent Fernandez, Alec Georgen, Ismaël Gharbi, Jean-Luc Girard, Patrick Grappin, Météhan Guclu, Yannick Guillochon, Ruddy Haddad, Pascal Havet, Gaël Hiroux, Ilyès Housni, Jonathan Ikoné, Philippe Jean, Lionel Justier, Arnaud Kalimuendo, Neeskens Kebano, Fabrice Kelban, Jéremi Kimmakon, Thomas Kokkinis, Tanguy Kouassi, Loïck Landre, Dominique Lokoli, Chiguy Lucau, Larrys Mabiala, Florian Makhedjouf, Tripy Makonda, Patrice Marquet, Olivier Martinez, Jean-Eudes Maurice, Loïc Mbe Soh, Patrick Mboma, Yakou Meïté, Franck Merelle, Edouard Michut, Mario Mongelli, Bernard Moraly, Fabrice Moreau, Youssouf Mulumbu, Edvin Murati, Kenny Nagera, David Ngog, Granddi Ngoyi, Christopher Nkunku, Guy Nosibor, Pascal Nouma, Stanley Nsoki, Bartholomew Ogbeche, Hervin Ongenda, Grégory Paisley, Maxime Partouche, Timothée Pembélé, Stéphane Persol, Samuel Piètre, Laurent Pimond, Hervé Porquet, Alain Préfaci, Yacine Qasmi, Hocine Ragued, Kevin Rimane, David Rinçon, Kays Ruiz-Atil, Liazid Sandjak, Younousse Sankharé, Xavi Simons, Thierry Tinmar, Didier Toffolo, Kalifa Traoré, Franck Vandecasteele, Jean-Luc Vasseur, Timothy Weah, Arthur Zagre, Warren Zaïre-Emery.
Directors
Youth Football Director
Luca Cattani
Deputy Youth Football Director
Yohan Cabaye
Technical Director Training Centre
Cyrille Carrière
Administrative
Administrative Manager
Lucas Vigneron
Executive Assistant
Debora Chaves
Education
Head of Extra Sports and Schooling
Virginie Megnin
Educational Assistants
David Fonseca
Samir Rahrah
Watchmen
Edouard Jeroua
Sega Sakine
Ousmane Jow
Bocar Guisse
Master of Studies
Fanny Debbah
+ 9 masters of studies
Scouting
Scouting Director
Pierre Reynaud
Scouts
Paulo Goncalves
Lyes Ajmi
Omar Allel
Samy Guembar
Performance
Head of performance
Denis Lefebve
Physical trainers
Mickael Simao (U19)
Bilal Bejaoui (U19)
Vincent Paris (U17)
Thomas Bagot (rehabilitation)
Axelle Arnould (Data Analyst)
Stewardship
Steward
Anthony Perreira
Supervisors
Patrick Michel
Yvon Jeannin
Nicolas Ciprut
Pascal Fraboulet
Jean-pierre Gofron
Patrick Hoarau
U19 COACHING STAFF
Head coach
Zoumana Camara
Assistant coaches
Nicolas Damont
Goalkeeping coach
Nicolas Cousin
Individualisation Officer
Hervé Guegan
Team manager
Florian Le Gall
Video Analyst
Lucas Lefeuvre
U17 COACHING STAFF
Head coach
Thomas Leyssales
Assistant coaches
Arnaud Amaouche
Goalkeeping coach
Rudy Jeanne-Rose
Team manager
Paul-Samuel Bensadon
Video Analyst
Enzo Rabusseau
Individualisation Officers U19 & U17
Hervé Guegan
Yannick Dumas
MEDICAL STAFF
Doctors
Charlotte Gil
Rayane Boudjani
Medical assistant
Wendy Rimane
Physiotherapists
Julien Chalabi
Cédric Dupuis
Tanushree Pillay
Maxime Boucher
Félicité Gilmant
Psychologist
Alexandre Lejeune
Contact details
Paris Saint-Germain Youth Academy
7, avenue Kennedy
78100 Saint-Germain-en-Laye
France
The Youth Academy does not recruit on the basis of CVs, but on the advice of its recruiters. There is no need to write to the club, or to the Youth Academy, or to send an e-mail.
Sporting organization
Approximately seventy players (elites, trainees, apprentices, aspirants and amateurs) are divided into three training groups. Each group takes part in five training sessions and one match per week.
The players are involved in the U19 and U17 National Championships, the U17 Regional Championship, the Gambardella Cup and European competitions (Youth League and First League International Cup).
Socio-educational project
The socio-educational project is based on four core values:
Respect: personal supervision, structures, knowledge of Paris Saint-Germain, rules of life in the club, in the classroom and in everyday life.
Inclusion: birthday party, interactions (disabled, homeless, etc.), learning about the world (museums), documentaries.
Teamwork: outdoor activities, educational project, themed evenings.
Excellence: nutrition, sleep, health, prevention of doping.
Education
The schooling is provided by the CFA Omnisports. The young people benefit from training that allows them to practice their high-level sport while preparing for their immediate future or their future after competition.
Ten classes, 35 teachers, eight teachers assistants;
General and scientific studies up to the end of high school;
Technological studies: Last two years of high school in Football related "BTEC" style courses;
Post-Bac language options.
Jean-Marc Roudier is the director of CFA Omnisports.