The Parisians light up the Parc!
The Paris Saint-Germain Women's team won the third group stage match of the UEFA Women's Champions League against Real Madrid (4-0), cheered on by a buoyant Parc des Princes.
The Parisian ladies were back with their fans tonight at the Parc des Princes for the big game of the UEFA Women's Champions League group stage. Women's coach Didier Ollé-Nicolle fielded an attacking line-up of Sandy Baltimore, Marie-Antoinette Katoto and Kadidiatou Diani. Amanda Ilestedt was at the centre of defence alongside Paulina Dudek, while Barbora Votíková was between the sticks for Paris. The starting line-up promised an entertaining game, and we were not to be disappointed...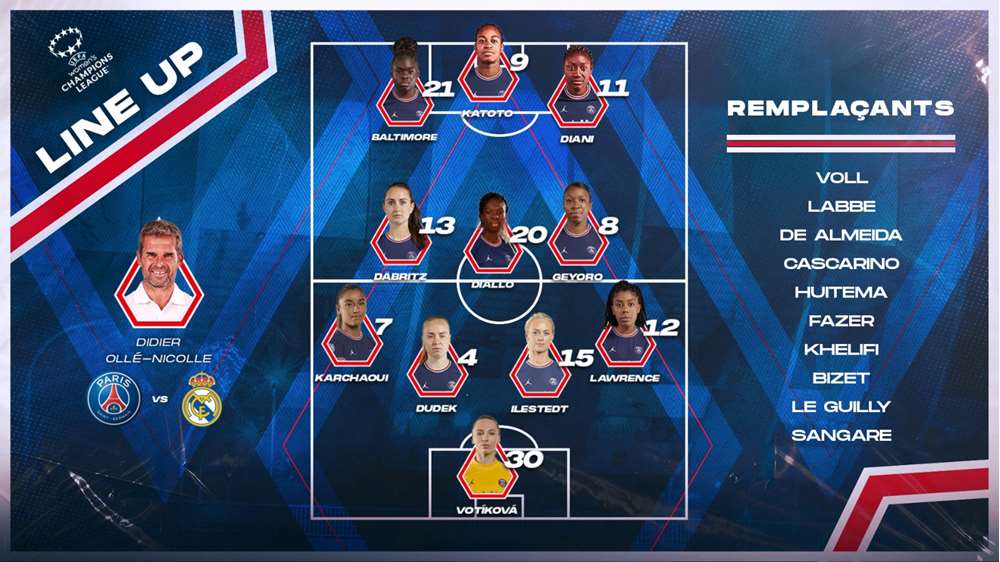 The Parisians set the tone from the outset, causing havoc in the Madrid defence. Kadidiatou Diani's header was well saved by the goalkeeper (3'), before Amanda Ilested hit the crossbar, with the ball landing on the line (10'). 
But Paris' excellent start paid off three minutes later when Marie-Antoinette Katoto scored after receiving a superb through ball from Grace Geyoro. Our number 9 rounded the Madrid goalkeeper before calmly putting the ball into the empty net (1-0, 13').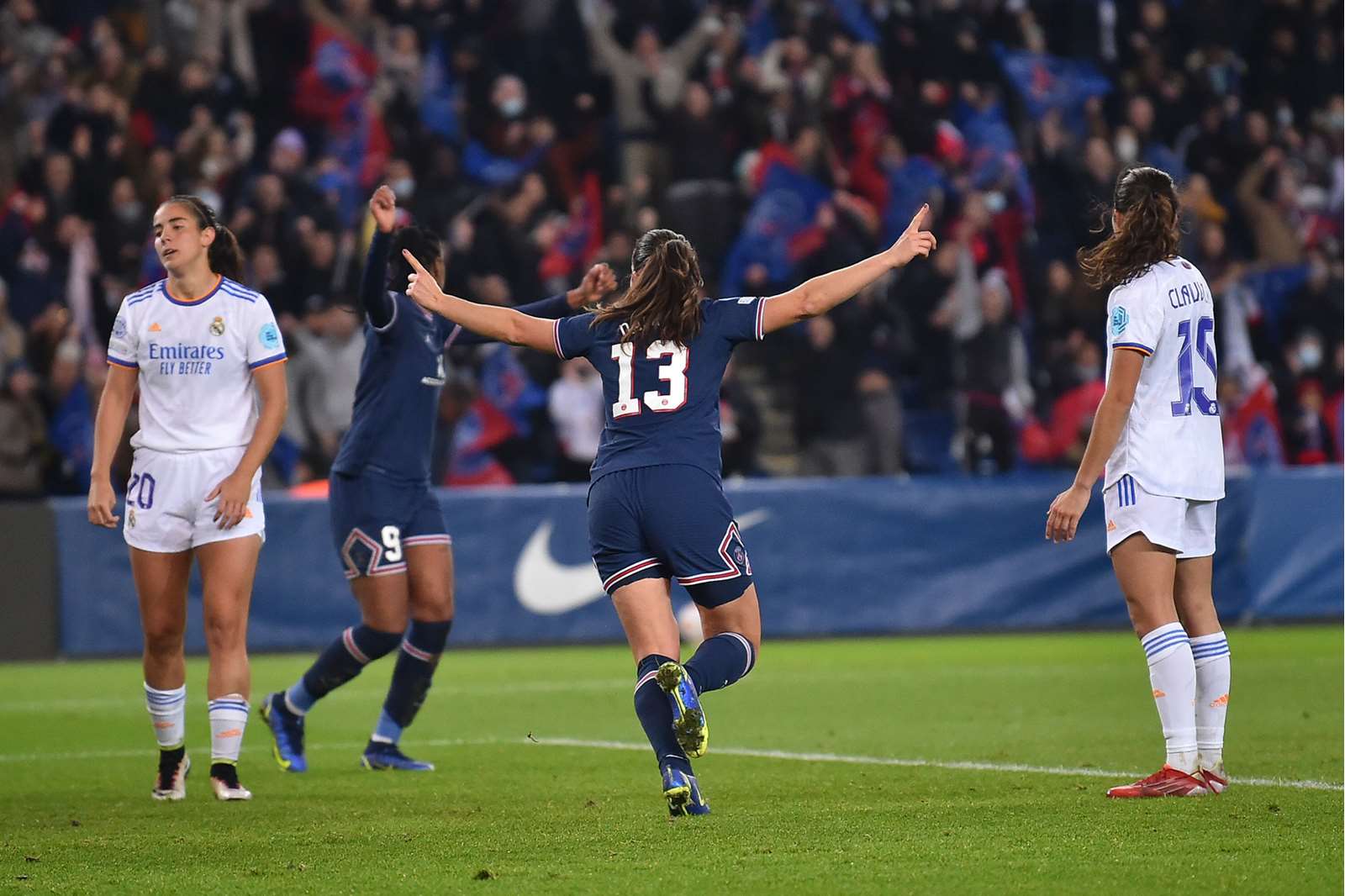 The hosts would not settle for a single goal and continued their bombardment of the Madrid defence. Sara Däbritz made it 2-0 when Ashley Lawrence's cross was deflected to her in the 41st minute, meaning Didier Ollé-Nicolle's side went into half-time with a healthy lead.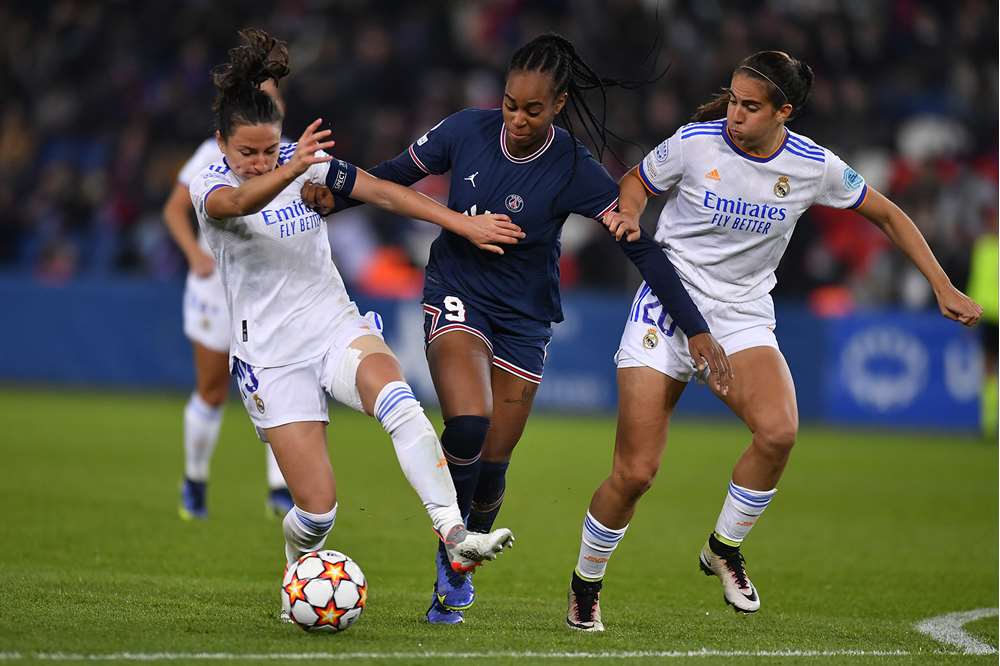 Les Franciliennes picked up exactly where they left off when they returned to the field in the second half, with the two scorers from the first half combining once again. Däbritz sent in a corner for Katoto to score her second brace of the season for Paris (3-0, 54').
Then, the gap widened even further when Madrid defender Galves unluckily pushed Diani's cross into her own net (4-0, 65'). Our Red and Blues could count on constant support from the Parc des Princes and this kept the team pushing to the end, even if they did not add to the scoresheet.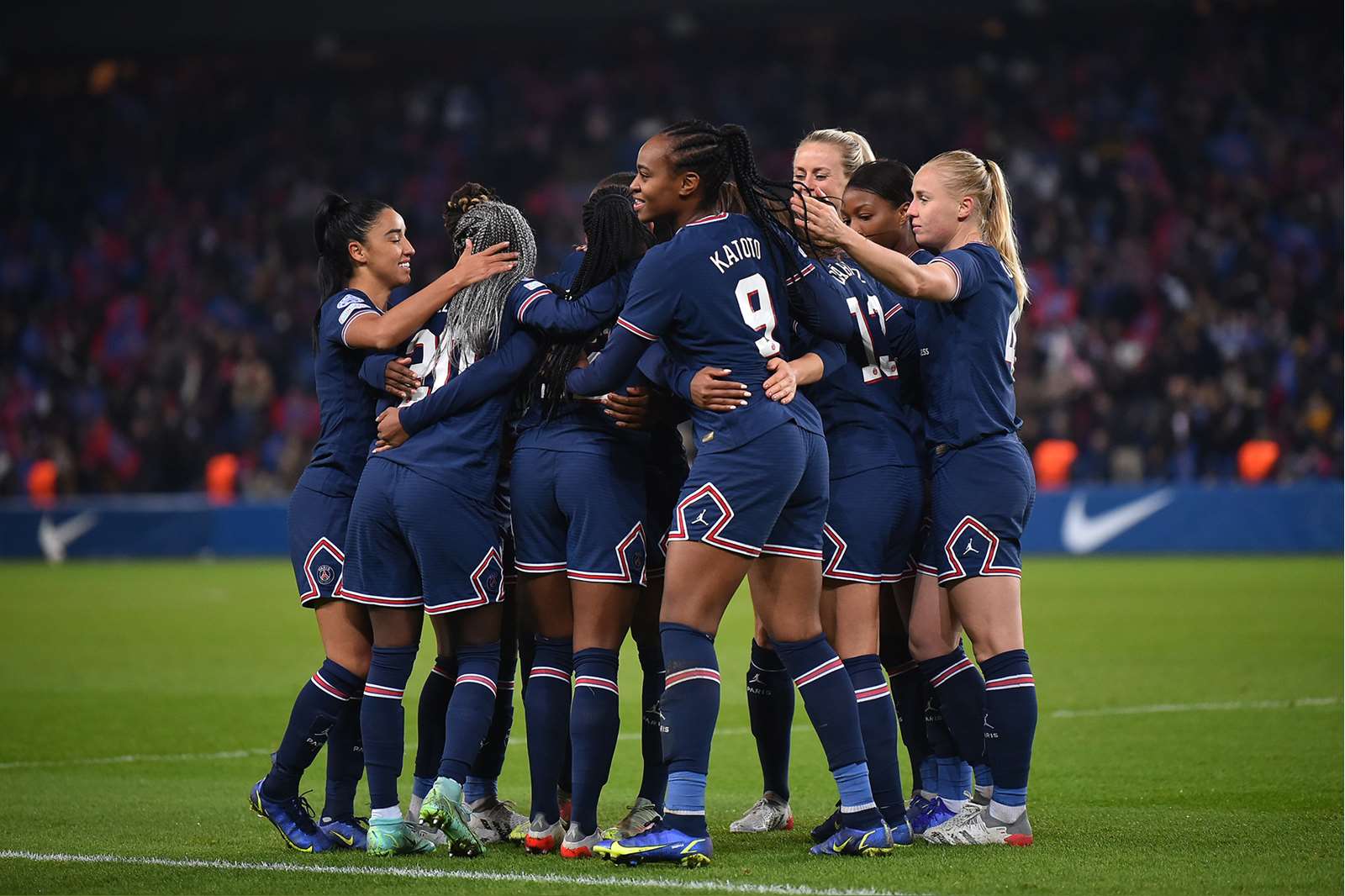 Paris Saint-Germain have now won three out of three games in this UEFA Women's Champions League campaign and remain top of Group B. It is mission accomplished before a huge clash at Lyon to bring an end to an eventful week...