The Parisians fall despite their best efforts
After drawing in the first leg (1-1), Olivier Echouafni's players were defeated in the second leg against FC Barcelona, in the UEFA Women's Champions League semi final (2-1). Here's how it happened.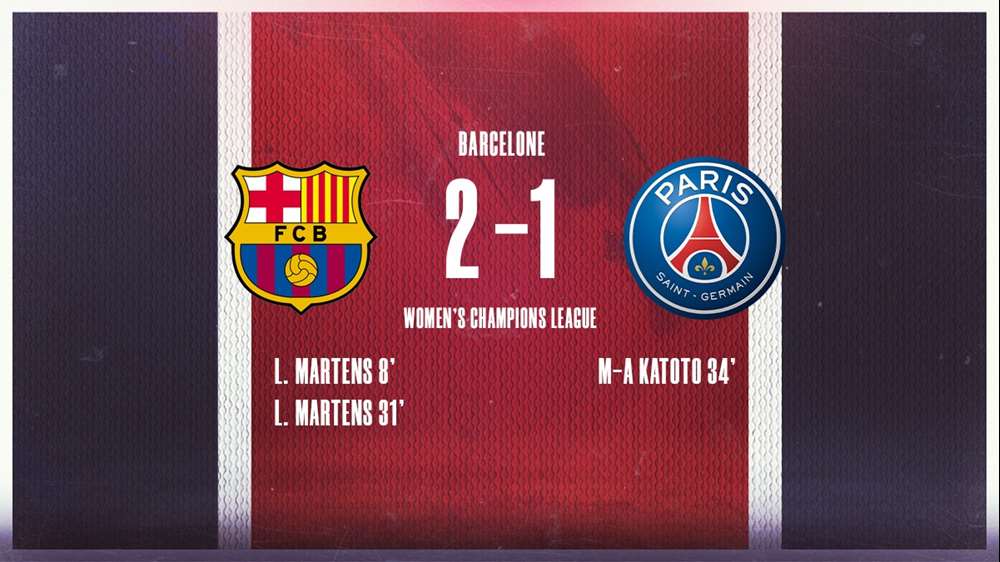 A week after the intense draw in the capital the Parisians faced the Blaugrana once more in the second leg. Despite the reliable Kadidiatou Diani's absence, Olivier Echouafni lined up with an attacking trio of Baltimore-Katoto-Bachmann, with Geyoro and Formiga at the heart of midfield.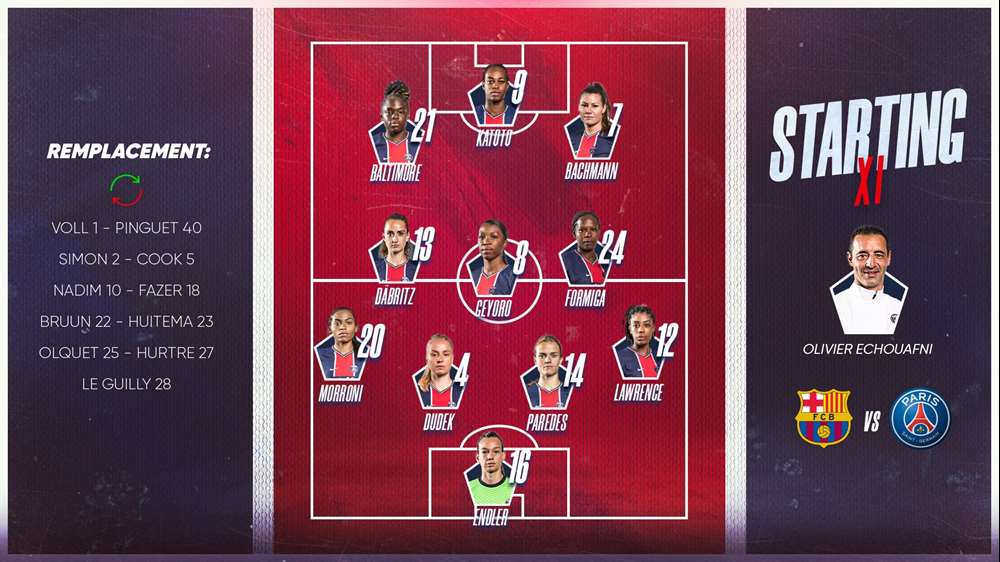 From the off both teams started off strongly with an incredibly high intensity. As our Rouge et Bleu were camped in the Catalans half to put the pressure on them quickly the first chance came for Barcelona... And it was the Catalans who took the lead through Martens whose curled attempt beat Christiane Endler after a counter attack (1-0, 8'). Despite the setback the objective stayed the same: score goals.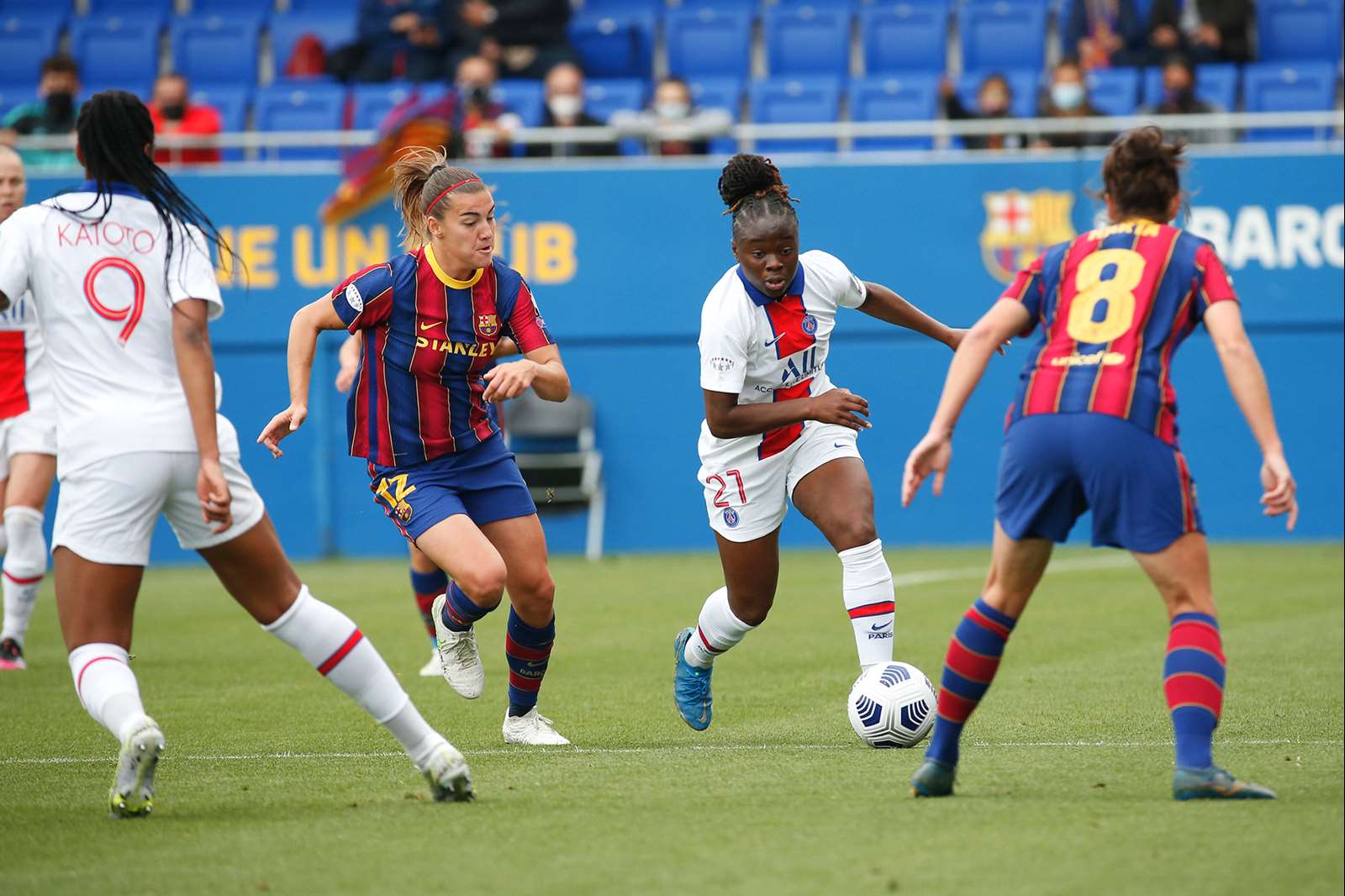 In the build up Olivier Echouafni's team got back to work. Some good attempts - as shown by Sara Däbritz (14') - and multiple attacks into the opposition box the Parisians were becoming more dangerous. But it was Barça once more, cold blooded, who doubled the lead through Martens once more (2-0, 31'). Nothing was going to put the Rouge et Bleu players down though! As straight after Marie-Antoinette Katoto, quickly gave hope with a strike just under the bar after a scrmable in the box (2-1, 34'). The pressure was mounting as the game was advancing...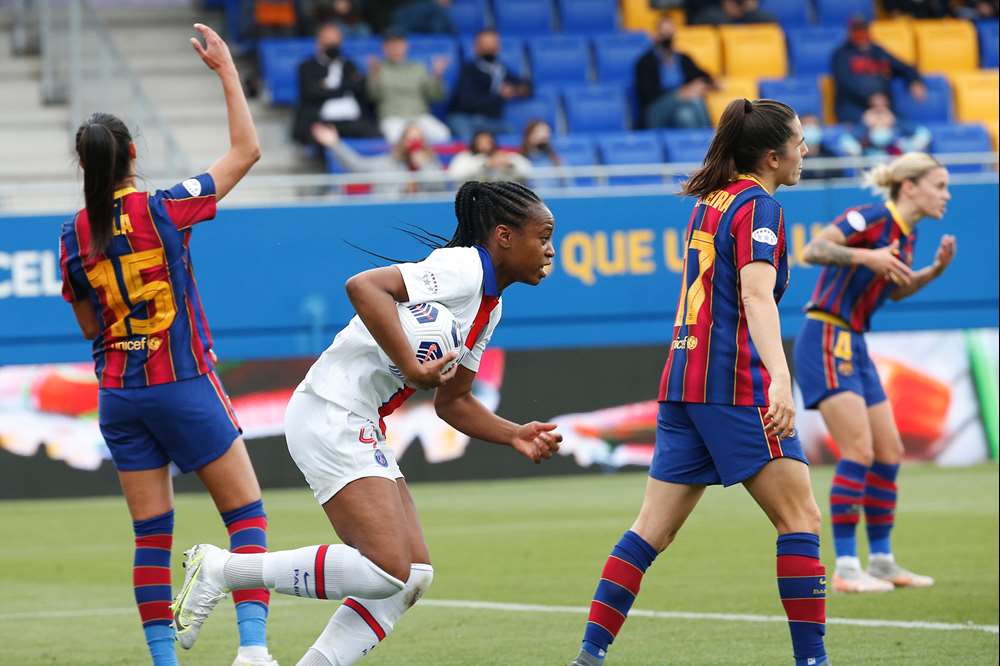 45 minutes were left to score a second goal. Perle Morroni quickly caused a scare (46'), before Ramona Bachmann forced Panos to make a save from a powerful strike after a perfect counter attack. The lines were stretched as both sides were going blow for blow! There were two more dangerous situations for MAK (64', 77') and two posts for the Blaugrana (69'), the second half was breathtaking with two ultra-attacking sides on the brink of breaking. Our Parisians threw everything at the game but their efforts weren't enough despite the crazy end to the game. 
After a second crazy game Paris Saint-Germain exit out of the 2020-21 UEFA Women's Champions League, after once more making their way into the final four. Olivier Echouafni's side will now have to focus on domestic endeavours with a French league title up for grabs.