Olivier Echouafni: 'A lot of sadness'
Take a look at the coach and Christiane Endler's post-match reactions after the Paris Saint-Germain women's team's defeat and elimination against FC Barcelona (1-2), this Sunday May 2 in the Women's Champions League semi final return leg..
Olivier Echouafni
"There is disappointment obviously. There's also a lot of frustration and sadness at the idea of being knocked out so close to the final. We gave a lot in both the first and second legs. But we also lacked a lot of things to be able to get past this round. They're small details but they're really important at this level. like I said to the players at half time the hardest thing was to score the 2-1 goal. And they were able to do so. With another goal we could have qualified for the final, unfortunately we couldn't do so. the Barcelona players created chances but we did too. At this level, ruthlessness is key. In the first half Barcelona created two goalscoring opportunities... That's what we need to fix. That needs to help us in the future and for the rest of the league campaign.  If we want to get the league title we need to get back into it quickly. We need to bounce back and do what we need to do to get the title. We've got five games left, we need to get our dynamic back to go and get the points to stay ahead."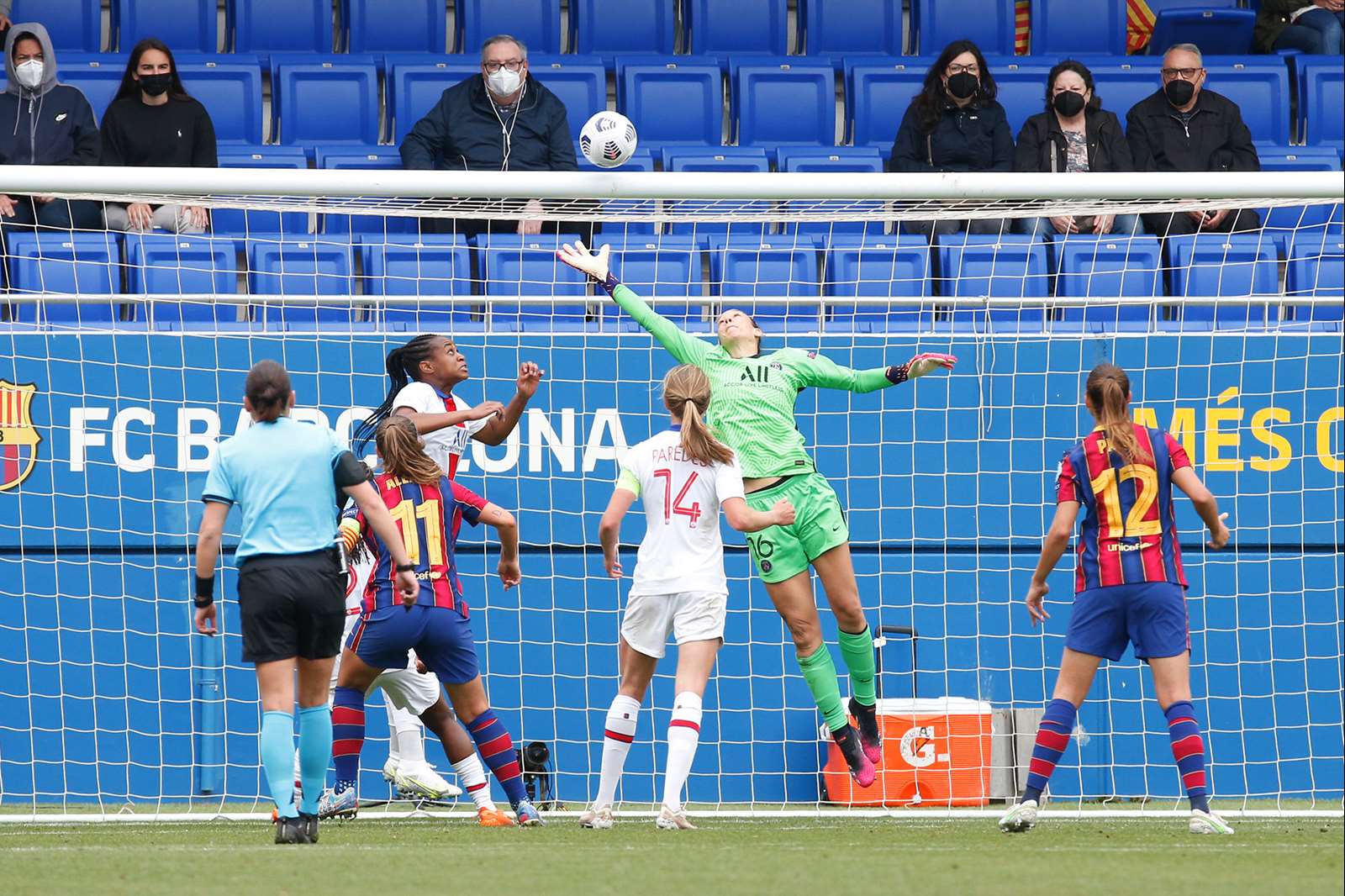 CHRISTIANE eNDLER
"The main feeling after the elimination is sadness of course. Our run was fantastic in this competition. And we didn't lack much. It was a very hard game but also very level. In the end it was Barcelona who went through but I think that overall we performed well in the competition. I think we could have scored a second goal. We had the chances to do so. We prepared well for the game. We were fresh and had the speed that we needed up front. Now we need to switch our focus onto the league. We can win the title and put all our energy into the league.  That's football, we need to forget about what happened and concentrate on what awaits us."