Sara Däbritz: "We can't wait to play this game"
The striker talked to PSG TV about the UEFA Women's Champions League game that awaits Paris Saint-Germain tonight against Real Madrid at 21:00 CET.
Sara, how has the squad prepared for this european FIXTURE?
"We were obviously really disappointed after the result away to Lyon, but here we are in Madrid. The journey went smoothly, and we had a great training session in a superb stadium and on a magnificent pitch. We can't wait to play this game. The squad is ready, and we're aiming to win this match against Real."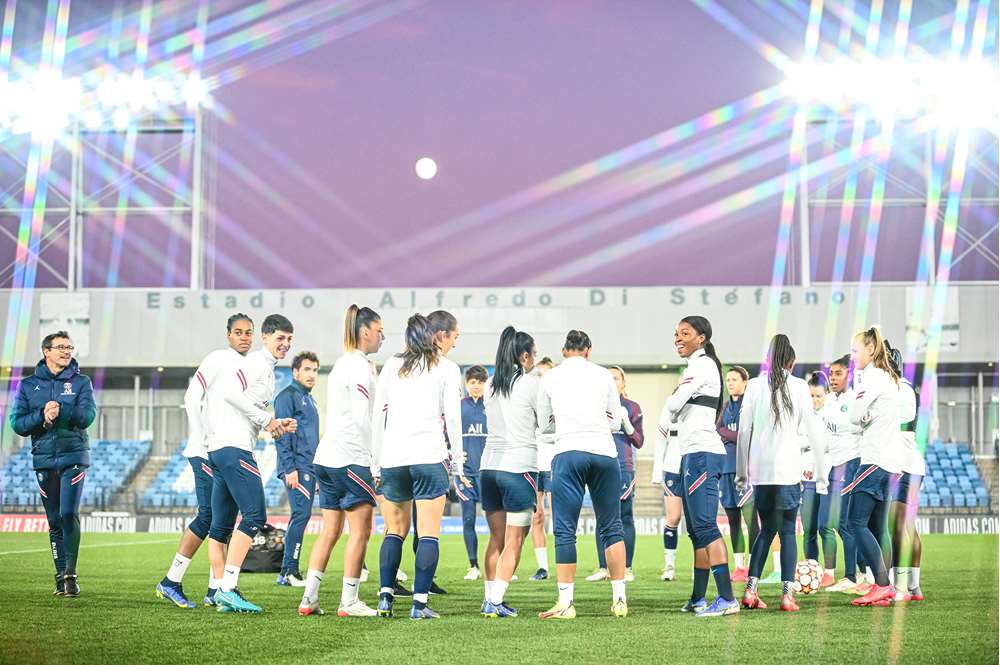 THE TEAM IS IN GREAT FORM IN THE Champions League...
"We've won all of our Champions League games so far, and we want to keep that run going. It's important for us to get some of our confidence back after the loss at the weekend. We want to have a good game tonight, to play with character and to play great football so that we can get the three points."
it must be pretty special to play here...
"It's always incredible to play in stadiums like this. Last week, we had an amazing night at the Parc des Princes, and it was a great win. This is an amazing stadium, too, and we hope that the fans will turn up in numbers. The Champions League is always a special competition and one that every player wants to play in, so we should enjoy ourselves out on the pitch!"