Ramona Bachmann: 'Ready for this game'
The Paris Saint-Germain forward says the squad are on their toes for this weekend's UEFA Women's Champions League quarter-final second leg with Lyon.
Ramona, how is the group after the international break?
"We're in very good shape, even since the international break. A lot of players were away for between four and 10 days, but we're used to it, we're professionals. We have worked well together in recent days and we're ready for this game."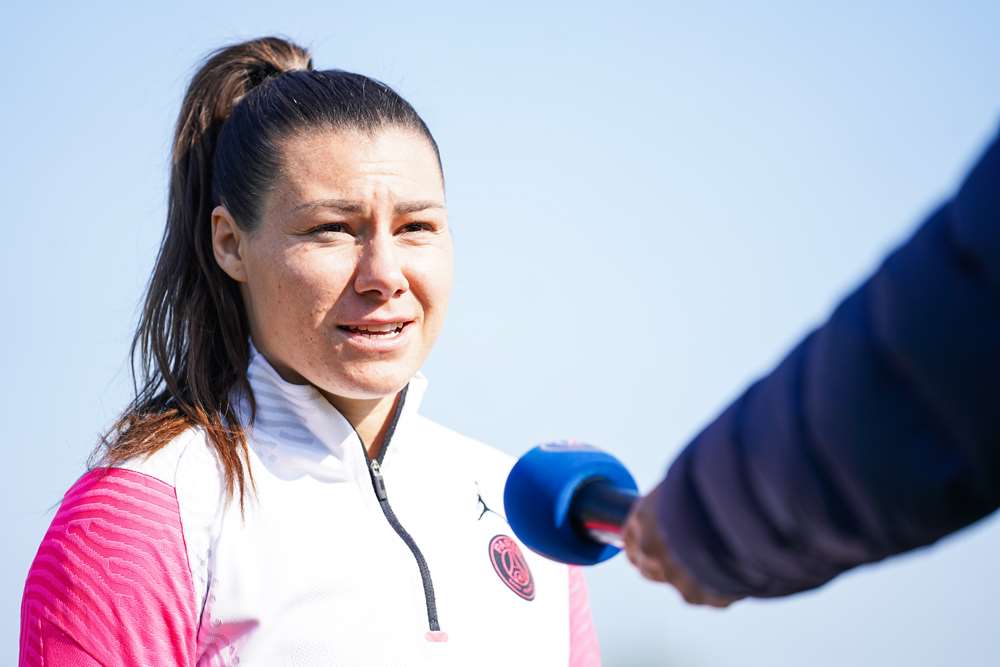 What did you learn from the first leg?
"We didn't score, even though we had chances. We played well, but that's not enough: you have to score to win. That'll be the aim in the second leg. We'll have to do all we can to score, because we don't have a choice."
What do you think will make the difference on Sunday?
"We know their strengths. They're a team that's been playing together for a long time. They've got quick and technical players, but we know that we're a strong team too and that we have those same qualities. We know we can do it, and we can only count on ourselves."