Ramona Bachmann: 'Pre-season is very important'
After playing for Switzerland at UEFA EURO 2022, the Paris Saint-Germain forward is raring to go with her club once again, and tells us about the squad's ambitions for 2022/23.

Ramona, HOW ARE YOU FEELING AS YOU GET BACK INTO TRAINING? 
"I feel good. I'm very happy to be back and able to start a new season. I feel in shape, it's great to be here and working again. Pre-season is very important. I'm very happy to start work."
WHAT'S YOUR APPROACH TO THE NEW SEASON?
"Last season didn't exactly go according to plan. There have been several changes for the new season, we hope that all that will benefit the team. There's an opportunity to be taken. We're going to work hard to achieve all our objectives."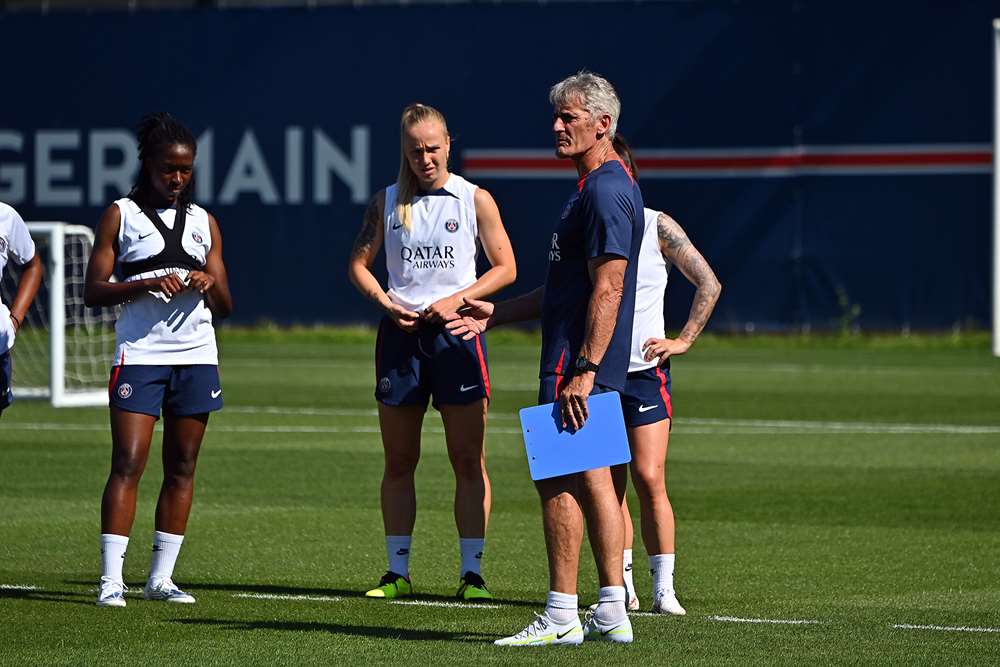 AND WHAT ARE THOSE OBJECTIVES?
"Winning the league is an objective, but here in Paris we want to win every possible trophy. I've never won the Champions League, and of course that will be a major objective for us. But first I'm focussed on starting the season well, having a good pre-season, and playing as much as possible to help the team with my qualities."