By winning 3-0 against Dijon this Friday night, the Parisians won their first championship title in history!An achievement that comes as a reward that a real talented squad and staff will have forever.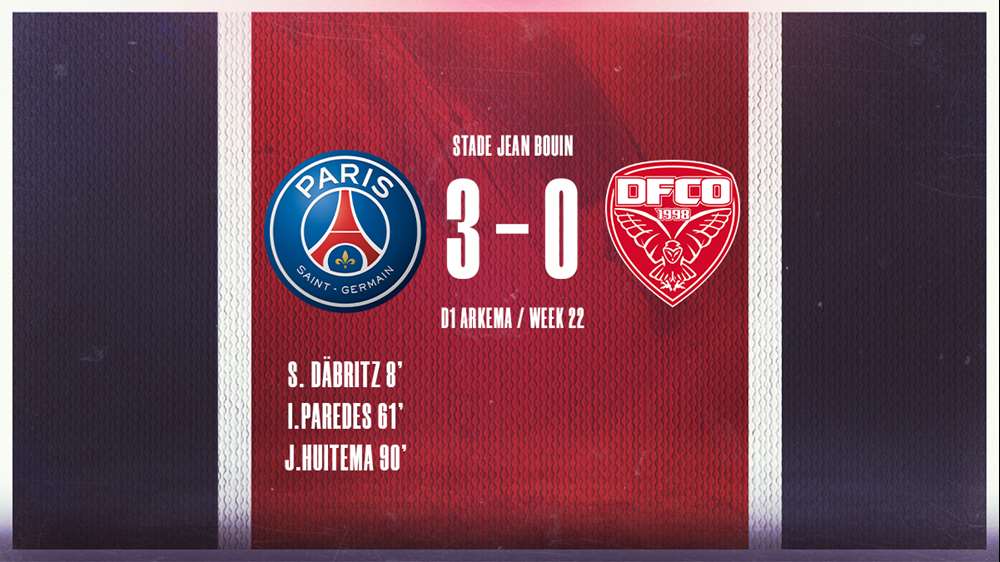 The task was simple: they needed to equal Lyon's result away at Fleury at the same time. With the title in their hands, the Parisians started the game as favourites and quickly set the tempo. Däbritz slotted home the penalty after Nakkach handballed a Nadim volley (1-0, 8') and enabled her side to think about this title they wanted so badly. 
Le 1⃣1⃣ de départ ! ⚡️#PSGDFCO | #D1Arkema pic.twitter.com/iPRtY4fUR6

— PSG Féminines (@PSG_Feminines) June 4, 2021
Olivier Echouafni's players pushed to double their lead quickly but the Dijonnaises fought hard, dominated but didn't succumb.  At the end of the first half, Ramona Bachmann hit the woodwork on two occasions, one after the other (44', 45').
A scare happened at Jean Bouin as Cuynet forced Endler to make a save from a corner... The prospect of an equaliser was still there but Paredes set her side free a couple minutes later, taking advantage of an error from Chavas (2-0, 61').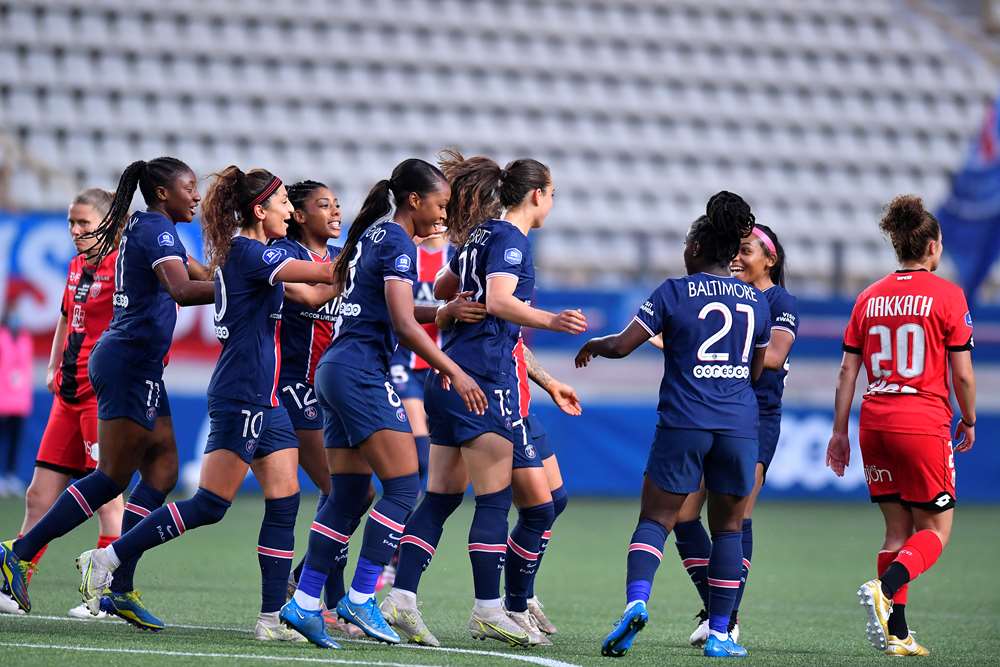 History was on its way and Jordyn Huitema made sure in the final few moments heading home from a Baltimore cross (3-0, 90'). The bench went wild and everyone their joy was apparent as the final whistle was blown. The Parisians won the first title in their history and won the first title in their history in Formiga's last hurrah, as she hangs up her boots as champion, just like all her teammates, queens of France!