Paulina Dudek: "We can beat any team"
A few days before major matches awaiting our Parisiennes, Paulina Dudek spoke to PSG TV about her ambitions for the season.
Paulina, Paris Saint-Germain are leaders of the French league and still in both the Coupe de France and the UEFA Women's Champions League. What are your ambitions for the rest of the season?
"Every year, we have the same motivation. We want to win everything and that's what we are here for. We are one of the best teams in Europe. We have the mentality of wanting to win all the competitions we play in, whether that's in the league, the Coupe de France or the Champions League. If we stay strong like we have been since the start of the season, then I'm sure it will come to pass. Maybe it's our year!"
What has been the difference this season?
"This season, we have started to believe more in our ability. In the past we've maybe lost a few things because of certain details. Our most recent match against Lyon proved that when we are aggressive and confident, when we fight as a team until the final whistle, then we can beat any club in France."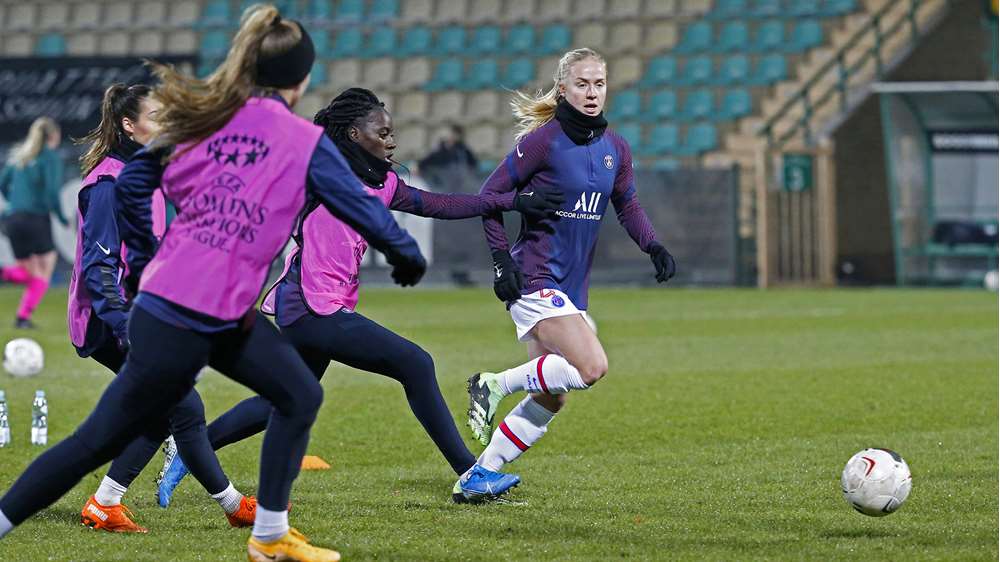 Speaking of that, the second game against the Lyonnaises is coming up fast...

"We train all season long in order to prepare the matches against Lyon. All matches are important because we could lose points. The match against Lyon is a vey important match. I hope that everybody will be fit to play. We will have to be united and I think everything will go well. I can't wait to play that game."
What do you feel when we tell you that Paris Saint-Germain have the best defence in the league?
"It makes me proud, and it proves that our efforts are bearing fruit. We need to carry on like that and be unstinting in our efforts in order to prove our defensive solidity in every game. I think that we are improving game by game. We are capable of doing great things this season, by being focused and working hard."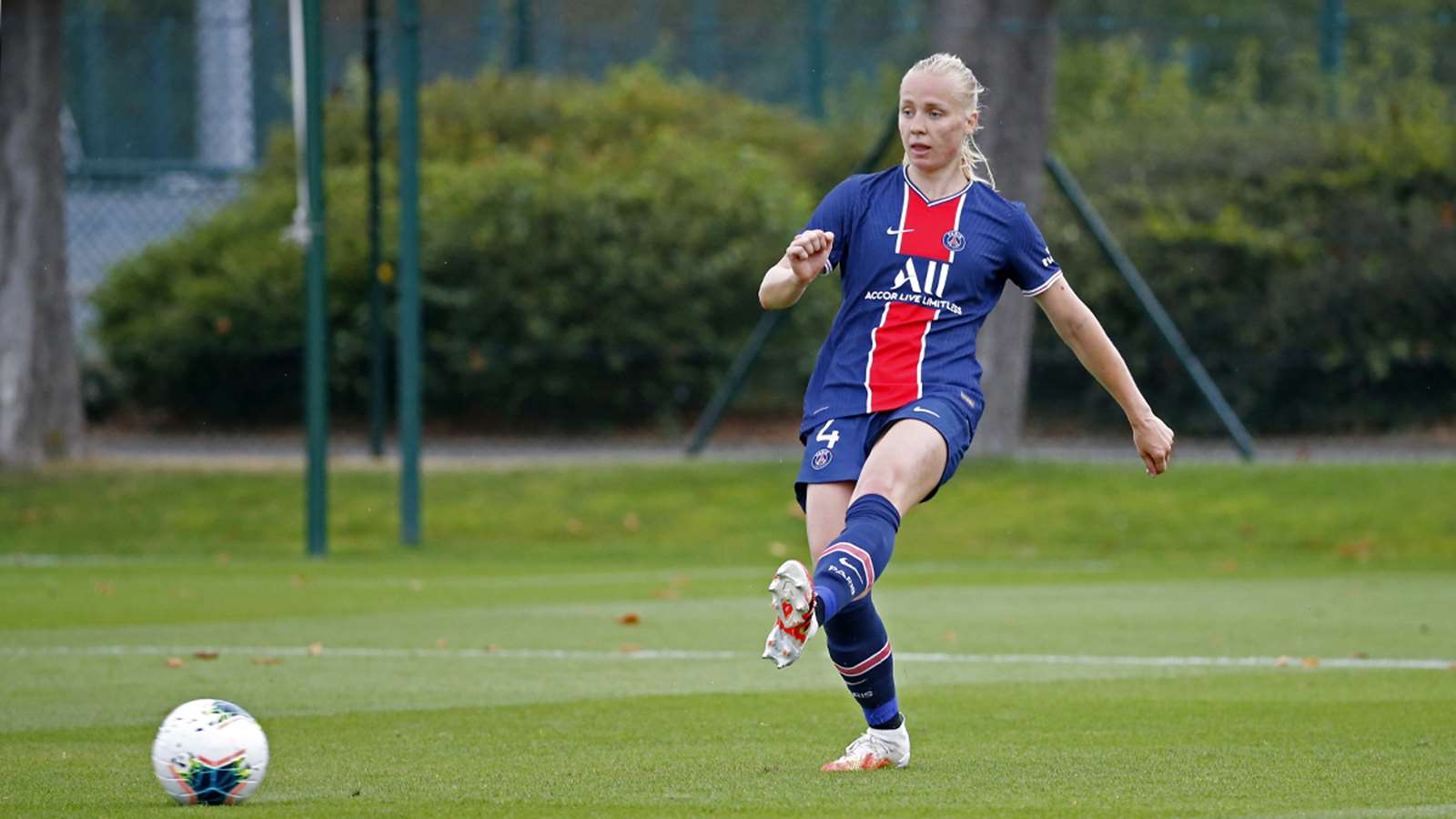 Before taking on Lyon, the women's team will play the first leg of the Round of 32 of the UEFA Women's Champions League. What does the competition mean to you? 
"The Champions League has been the biggest competition ever since I started playing football. Every time I get the chance to hear the anthem it is something incredible. I hope to play as many Champions League matches as possible and I'll do everything I can in order for that to be the case. It's something I have dreamed of since I was small."
How are you coping with the absence of the supporters?
"Our supporters are simply incredible. I think they're the best in Europe and it's very special playing in front of them. They motivate us with their chants. Sometimes I have the impression that my legs aren't going to move anymore and then I hear a chant from our supporters and I'm able to run 20 minutes more! We do it for them, not only for us."