Paris and Barcelona neck and neck after the first leg
After an intense match, the Paris Saint-Germain Women's team and FC Barcelona cancelled each other out on Sunday 25 April in the first leg of the Women's Champions League semi-finals (1-1). A look back at the encounter!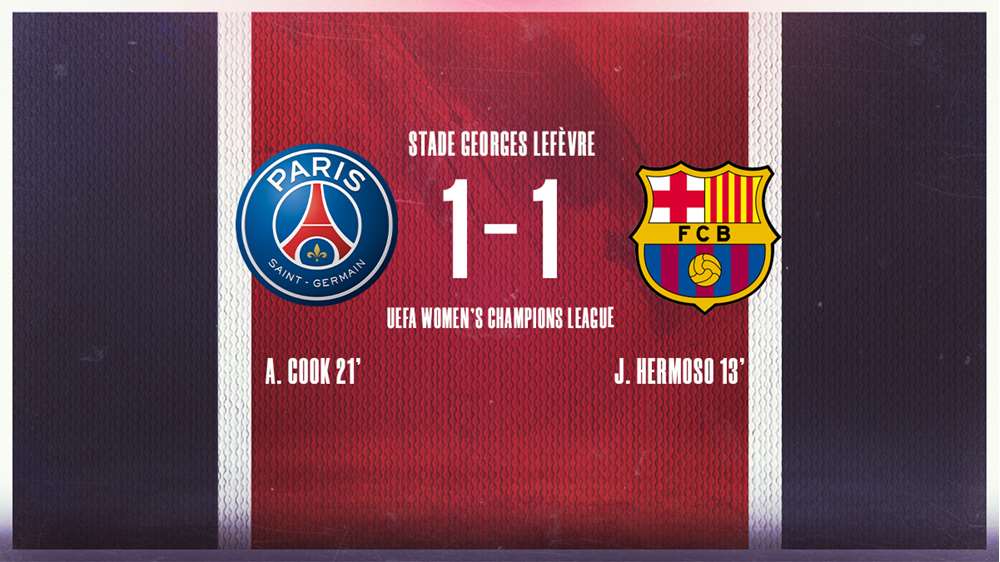 After making a big splash in knocking out Les Lyonnaises and current holders of the title in the previous round, Les Parisiennes made it into the final four and set up an encounter with FC Barcelona. Without Kadidiatou Diani, Olivier Echouafni opted to start Sandy Baltimore up-front in his starting 11, while Alana Cook began the match at full-back.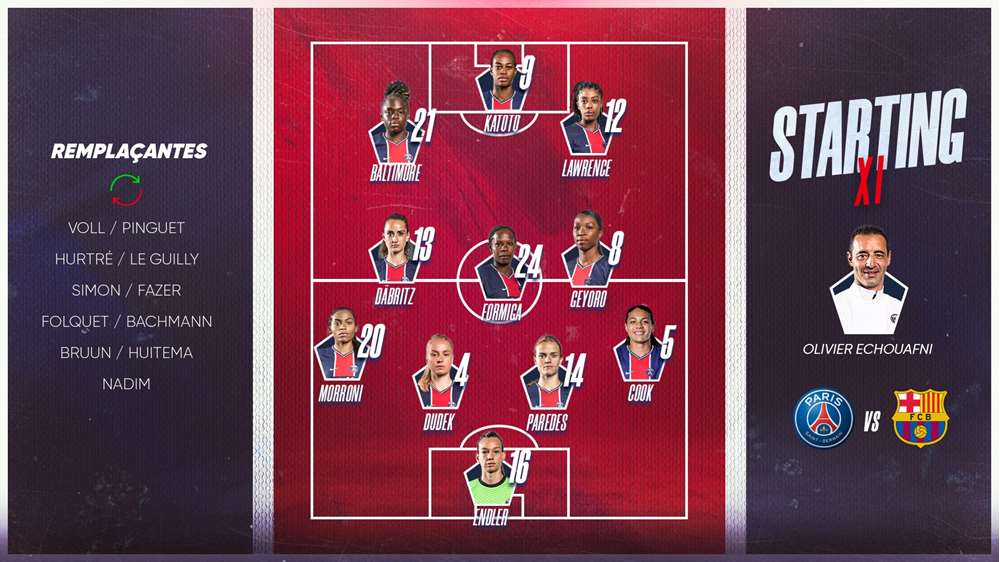 Greeted by the capital's glorious sunshine and the support of Mauricio Pochettino, the scene was set: we had a real match on our hands this Sunday afternoon! But against the Catalans who looked to take control of the game and take full advantage of their physical ability, Les Parisiennes understood that their opponents wouldn't just roll over. And despite being saved by Christiane Endler in the first instance (8'), the impressive Jennifer Hermoso found the back of the net just before the quarter of an hour mark (0-1, 13').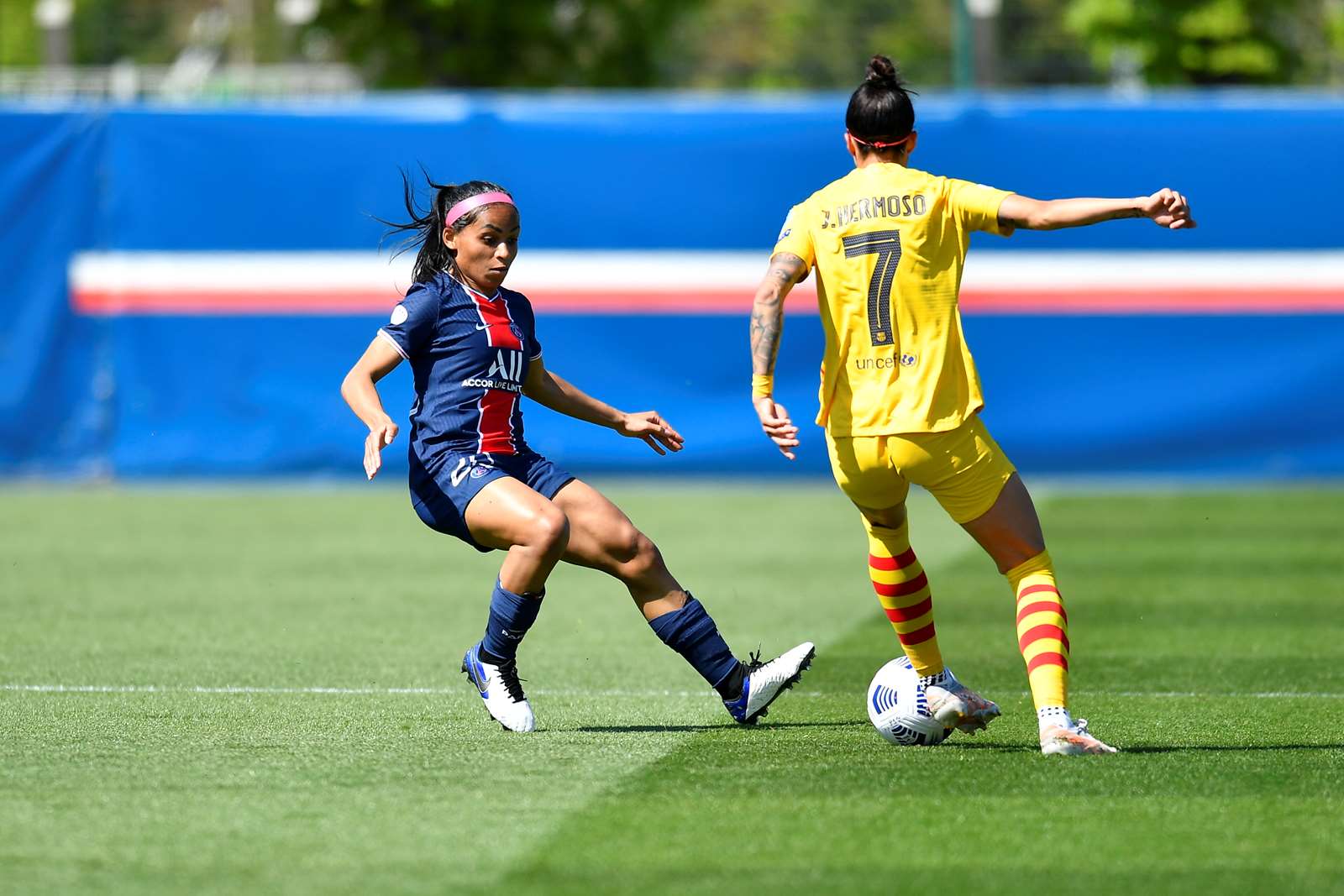 Obliged to react but without losing their heads, Les Parisiennes had to take full advantage of their counter-attack with a constant press across the pitch. And the reaction didn't take long to come! From a corner, Alana Cook made the most of a beautiful ball from Marie-Antoinette Katoto to equalise with a perfect header and get her first goal of the season (1-1, 21').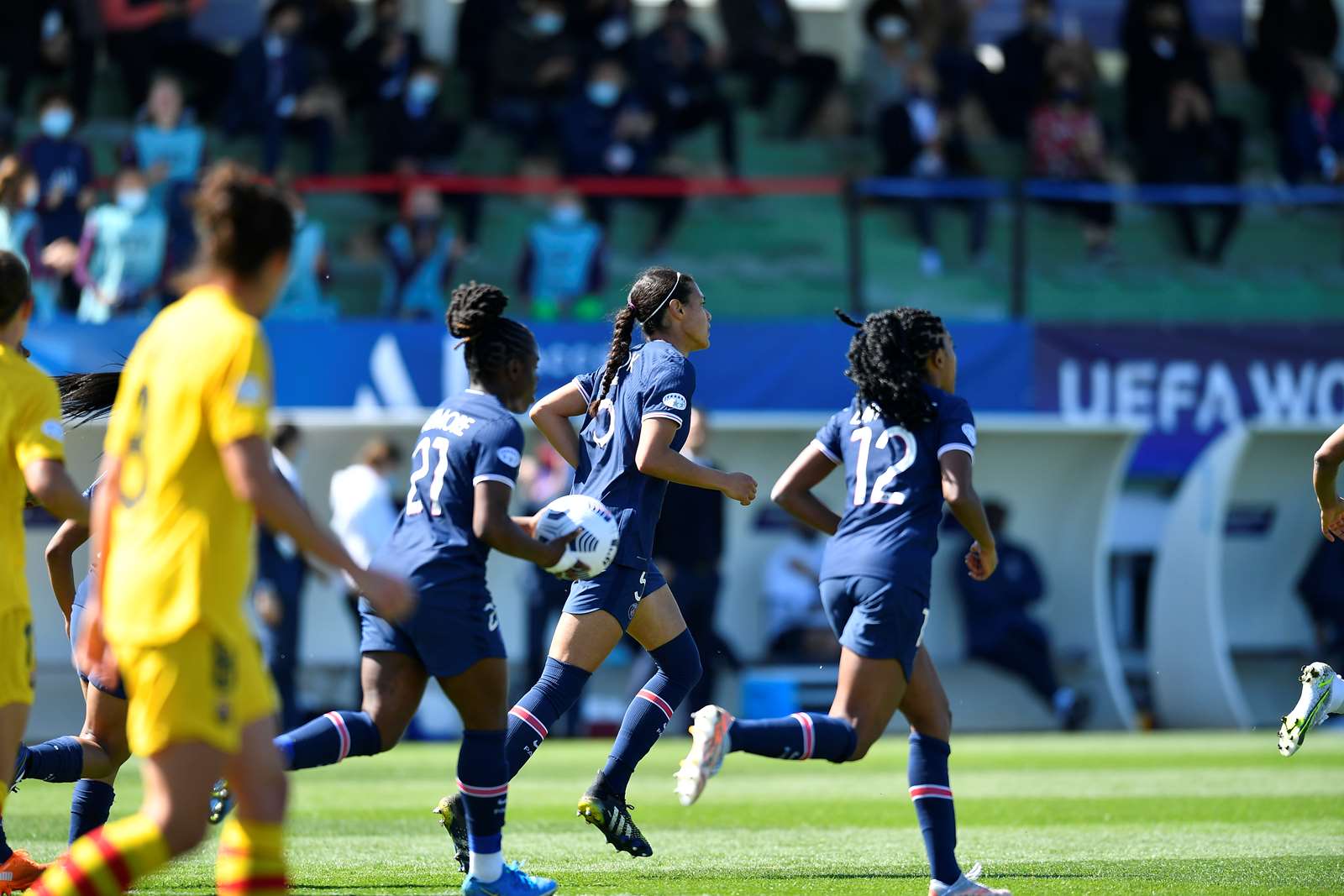 Back on track and playing with greater freedom, Les Parisiennes gave their all across the field. At one end, Christiane Endler dominated between the sticks, making a double save (34', 35'), while "MAK" - who had been set on her way by Geyoro - saw her effort denied by the post at the other end (41').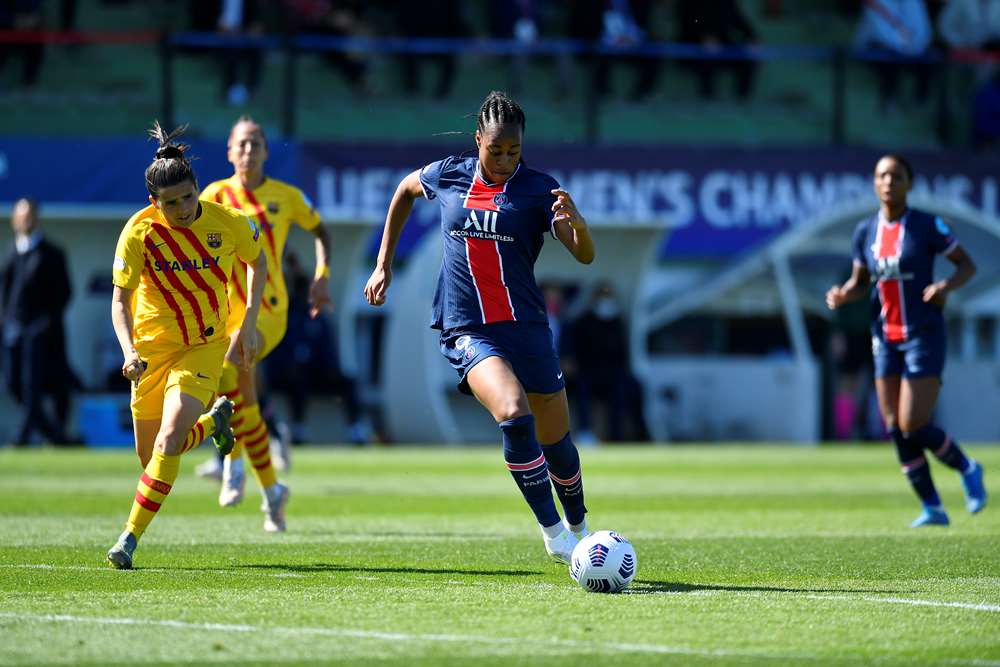 As the minutes went by, the game became tighter and tighter, with both sides looking not to expose themselves. After another couple of chances (Geyoro 60', Paredes 65'), tension filled the air and Les Rouge et Bleu had to stand strong in order not to be caught out by the visitors.
The two sides will have to wait until next week and the second leg on the other side of the Pyrenees in order to find out who will claim their ticket for the final.