Les Parisiennes come out on top after a suspenseful derby!
Les Parisiennes were victorious after a tightly contested match and in doing so, continue their perfect start to their D1 Arkema campaign (2-1).
A few days after their important Champions League victory over BK Hackën, the players from the club from the capital were back in D1 Arkema action with one clear objective: getting another win and continuing their winning streak. For the encounter,  Elisa De Almeida and Paulina Dudek formed the centre back pairing, while Diani-Ngueleu-Baltimore started up-front, with youngster Soufiya Ngueleu making her first start.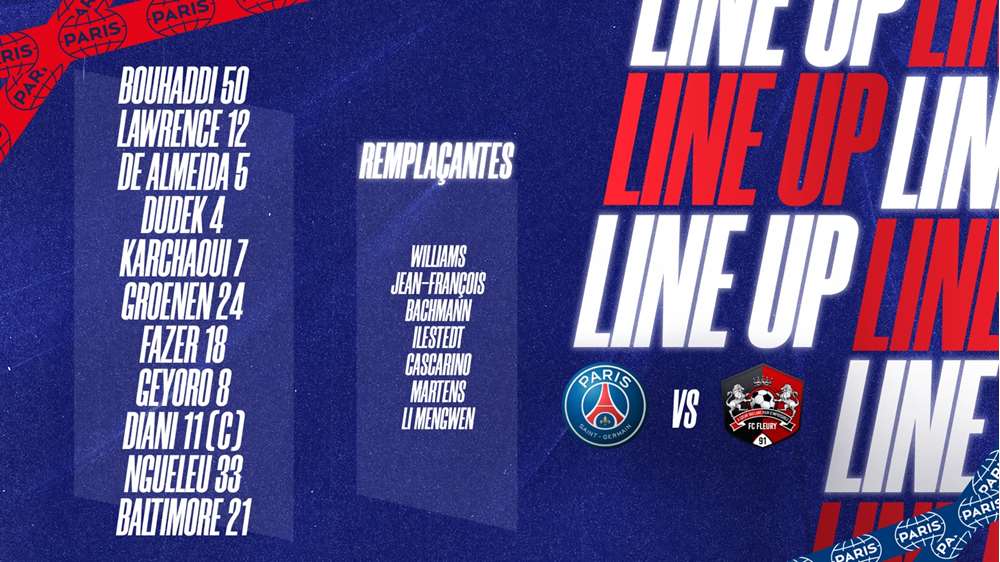 The early stages of the match gave an insight into what would come from this derby: a real battle. Despite efforts at both ends of the pitch, it was Les Parisiennes who dominated. A run from Karchaoui (10'), a first strong effort from Sandy Baltimore (15')... There was no lack of chances. But the home side were caught out by a superb opener from Fleury with Batcheba Louis beating the Paris defence (0-1, 16').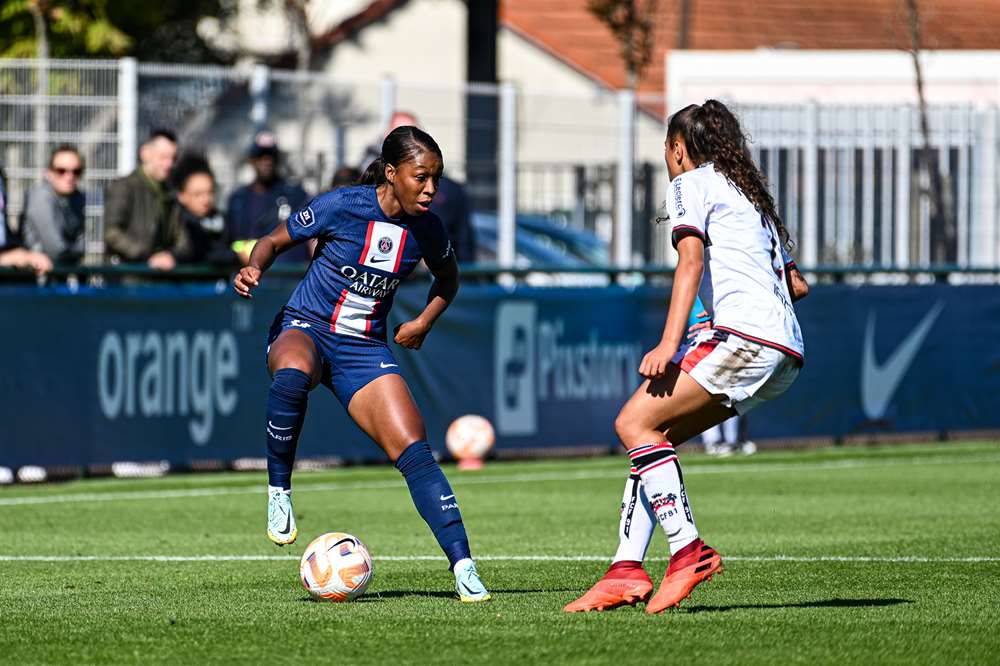 Les Parisiennes tried to react with some impressive link-up play between Diani and Baltimore (28'). In the minutes that followed, Captain Geyoro ensured her side got back onto the right track. Diani crossed to Baltimore, who beautifully picked out her captain in front of goal, and Geyoro catapulted the ball into the back of the net (1-1, 38'). With the teams back on level terms, Les Rouge et Bleu still had it all left to do. 
Back out on the pitch, our Franciliennes began the second half with the same intentions! The first chance of the half came from Ramona Bachmann after a cross in from Diani, but the Swiss saw her effort dealt with by the opposition's goalkeeper (51'). Paris continued to push, with a strike from distance from Oriane Jean-François going close (78'). Fleury continued to hang on despite the home side's attempts on goal. Determined to pick up every single point in the race for the title, Les Parisiennes never gave up. Like in the Champions League earlier in the week, it was Diani who made the difference at the very end of the encounter, after a magnificent ball in from Bachmann (2-1, 90'). Three very important points that allow Les Parisiennes to continue their faultless start, with 9 points from three matches.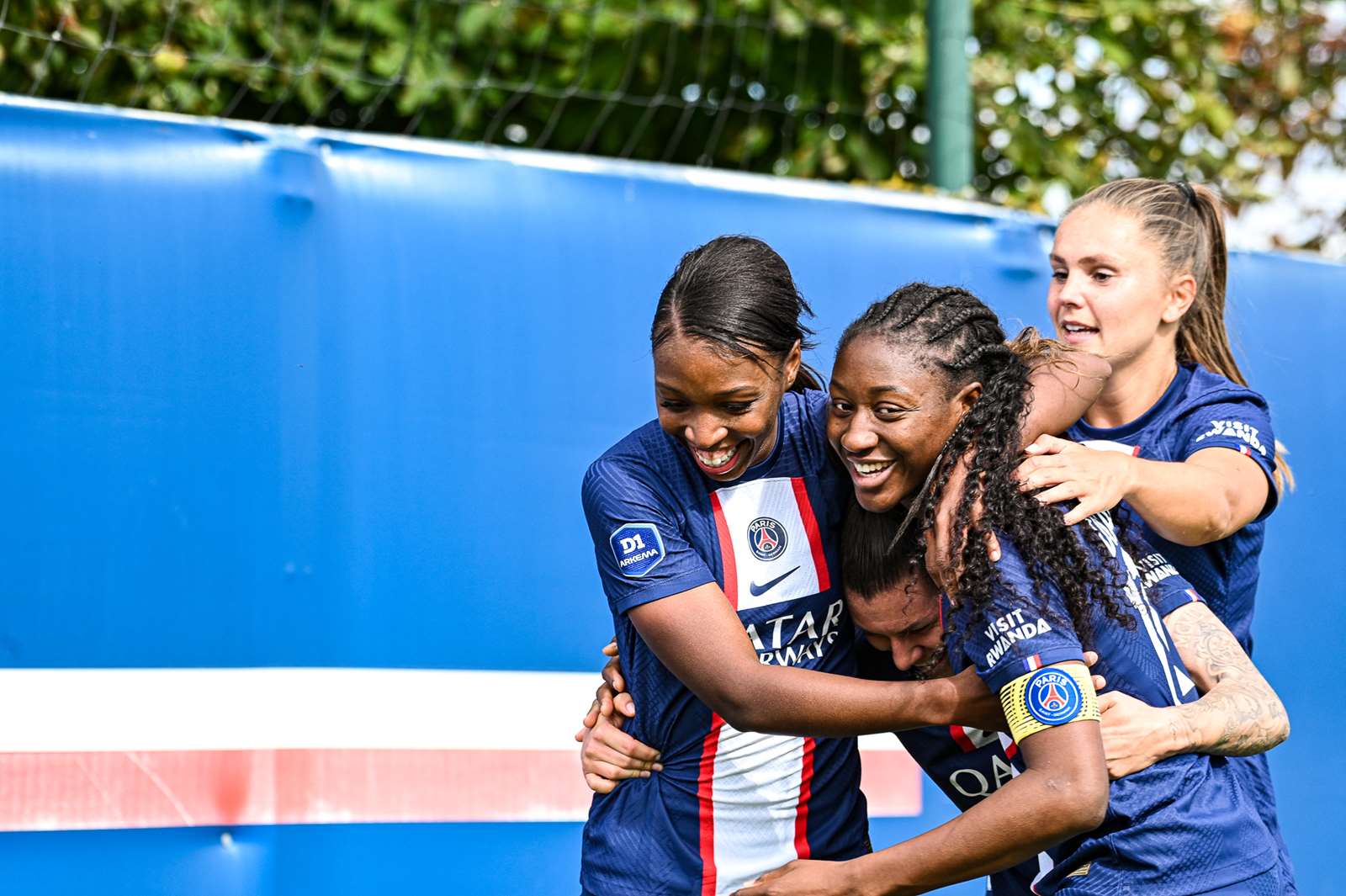 Les Parisiennes will now switch their focus to the trip to Gothenburg where they will take part in the second leg of Round 2 of the UEFA Women's Champions League. A decisive encounter for the rest of our Rouge et Bleu's season in Europe!