Elisa De Almeida: "I hope there will be a lot of fans tomorrow"
The Parisians will face VfL Wolfsburg at the Parc des Princes this Wednesday 22 March in the first leg of the UEFA Women's Champions League. Elisa De Almeida spoke to PSG TV about this crucial game ahead of the trip to Germany.
elisa, tomorrow marks the return of the uefa women's champions league. What are your feelings ahead of this big game?
"We are obviously looking forward to it. And it will be in front of our fans. Personally, I feel very well. I worked hard with the fitness coach and the physios after my injury. I was able to improve this season with the coach and the staff. I am ready for tomorrow."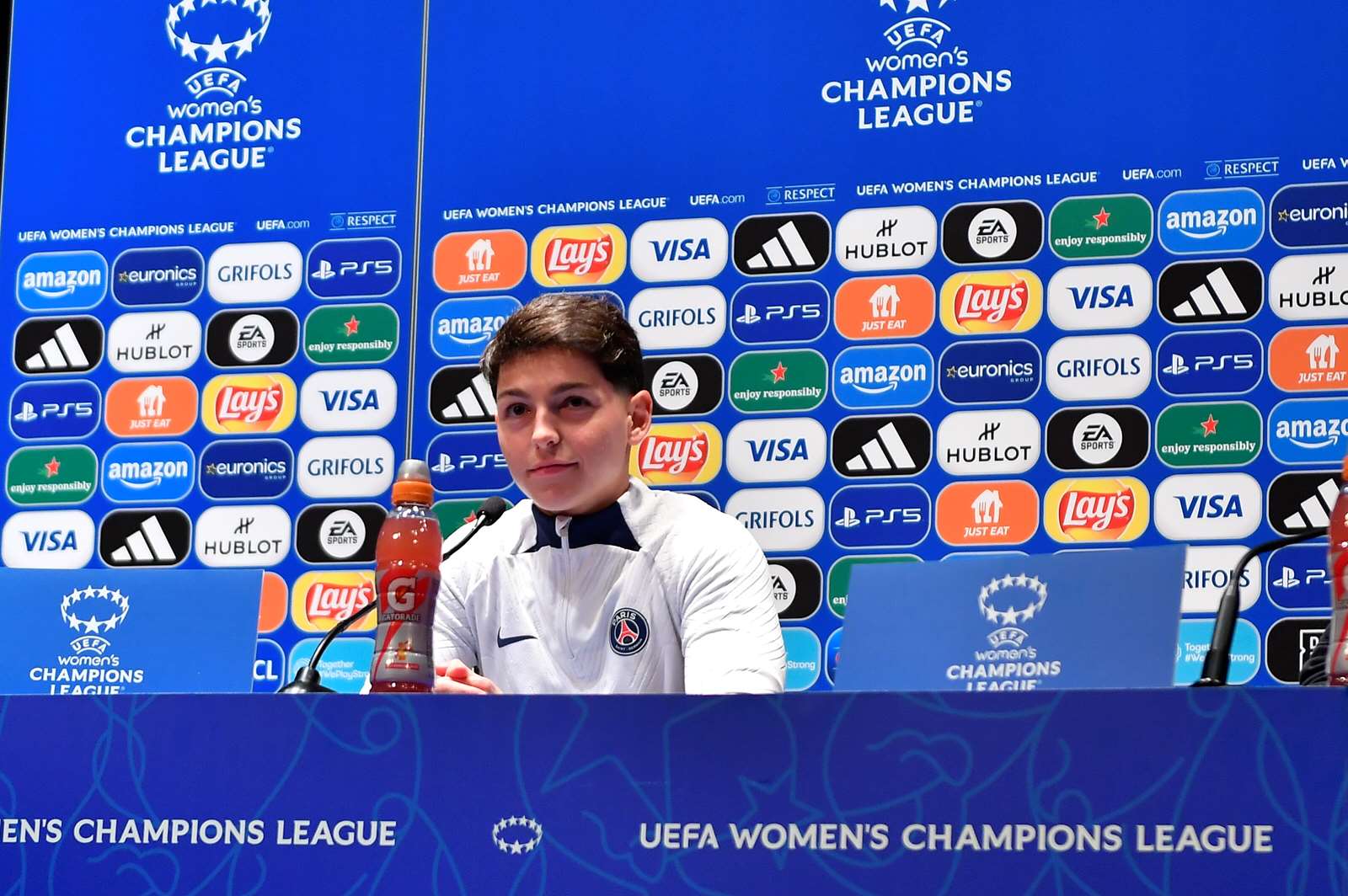 how do you prepare for a uefa women's champions league quarter-final?
"As the coach told us, we are preparing for it in the same way as the other matches. All the matches are equally important and we are still in the running in all three competitions. That's why we have to prepare for all matches in the same way."
tomorrow's game will be played at the parc des princes. you can't ask for anything better for a quarter final?
"Yes, of course, and Paris is my favourite club, so playing at the Parc des Princes was a dream for me as a child. As we often say, the fans are the 12th man. I think there are many matches where the fans have helped us, I remember the qualification last season against Bayern Munich. There was also the victory against Real Madrid in December. I hope there will be a lot of them tomorrow and I wanted to thank them for everything they do for us."