Didier Ollé-Nicolle: 'We want to stay unbeaten in the league'
The Paris Saint-Germain women's team coach shared his thoughts ahead of Sunday's trip to face Dijon at the Stade Gaston-Gérard (12.45pm CET) on Matchday 7 of D1 Arkema.
With the international break now over and a game fast approaching on Sunday, is it fair to say your goal is for the team to remain unbeaten?
"We have to get everybody back today, so today is all about recovery. For each of the players, we'll analyse their current form, any jet lag and how much playing time they've had. In theory, everything looks good. Today, it's individual sessions for the girls, then we'll have three days to get back to what was working well before the break in terms of results and performances. Our aim is to be faultless and remain unbeaten in the league."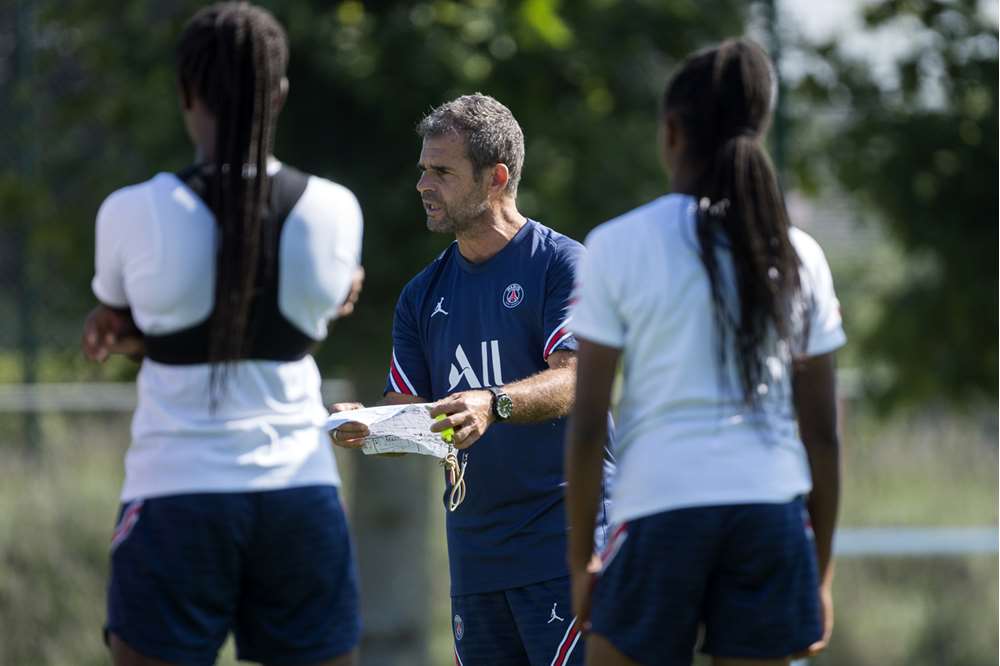 You face Dijon in three days and then play in the UEFA Women's Champions League. It's an exciting schedule for you and the girls...
"Yes, for the whole squad. Back when I was getting to know a squad that had changed, and then during our preparations in the United States which launched everything in terms of attitude, we knew the month of November could be an exciting and very important period – but that we'd have to perform well in the meantime for that to be true. We've played well until now and that gives us the right and obligation to raise our level. When you play Lyon away or Real Madrid at the Parc des Princes, you know those are big matches, but we'll think about that from Sunday evening onwards. Right now, we have three days to prepare well for this league game with complete respect for our opponents."
How are you coping with having just three days to prepare due to the large number of internationals in the team?
"We're used to it. We already dealt with it before the games against Paris FC and Guingamp. The succession of matches is the same for every team with a lot of internationals, and they're what give us our talent and quality. The girls and the staff are experienced in dealing with this. It's also why we ensured there was a lot of player rotation before the international break. In this game against Dijon, we'll have to play a great game to get everyone back focused on the task at hand."