Ollé-Nicolle: 'We need to stay on our toes'
Paris Saint-Germain coach Didier Ollé-Nicolle discussed the UEFA Women's Champions League clash against Kharkov on Wednesday 13 October at the Stade Jean Bouin.
Coach, how have you prepared the match against Kharkov?
"We need to focus on our recovery because we've played four matches in two weeks. We need to manage the squad, between those that are playing and those that need rhythm, we need to keep everyone at the same level of intensity to approach these matches in the best possible way."
The team is coming off a good performance against Guingamp...
"I wasn't happy with our first half against Breidablik, and we were much-improved in the second half. The players response against Guingamp was superb. It was, without a doubt, our best performance in terms of quality and intensity. It was nearly perfect. The idea is to build on that for this game against Kharkov."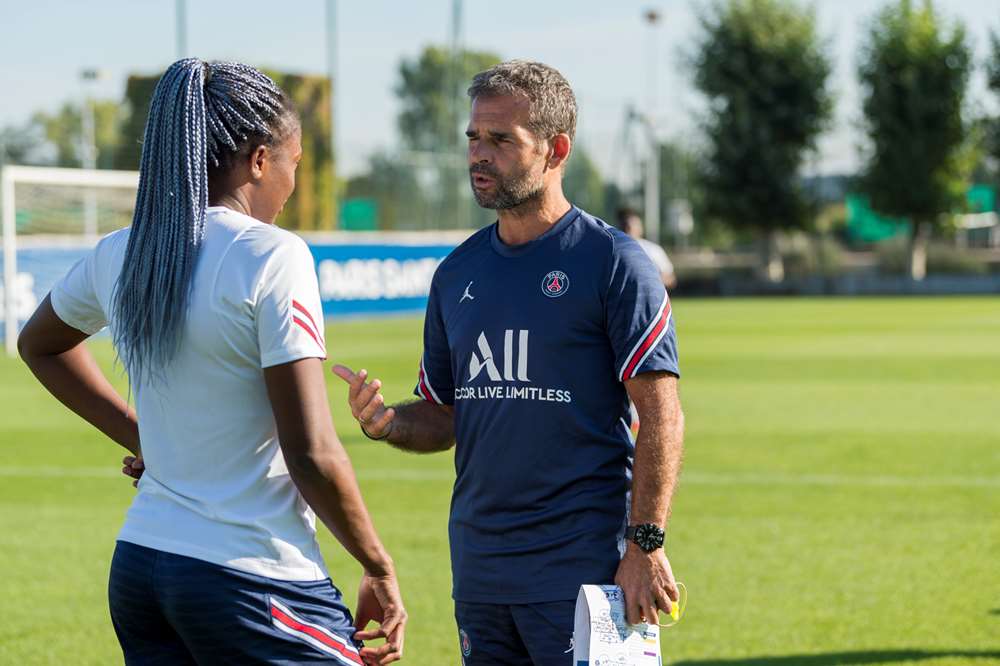 what is the aim for this match?
"We have the aim of winning every match. We want to win to try and qualify from this group as quickly as possible. That's what we did in Iceland and now we need to pick up the points against Kharkov tomorrow."
How do you judge your opponent?
"They are a good team, that defend very deep and are discplined and organised. They are a counterattacking side that caused Real Madrid problems in a match of very few chances. They only lost 1-0, and we need to be on our toes and reproduce the quality of our performance against Guingamp."