Didier Ollé-Nicolle: "This game will be very important in finetuning our chemistry"
Paris Saint-Germain's women's team manager speaks about his side's return to league action this Sunday against Dijon at the Stade Georges Lefèvre in Saint-Germain-en-Laye.
Coach, how are the squad doing ahead of the league season getting back up and running?
"We suspected that the Coupe de France game was going to be a tight one. We'd had a short week of training with a heavy workload on the agenda and nine sessions in the space of five days. That's the aim of the first few weeks of January. Bearing in mind that we've got matches to play in the meantime, we want to prepare ourselves as well as possible for the big games we've got coming up in March. With the last-16 draw and the game against Lyon coming up at the end of the month, our preparations are getting even tastier and even more valuable."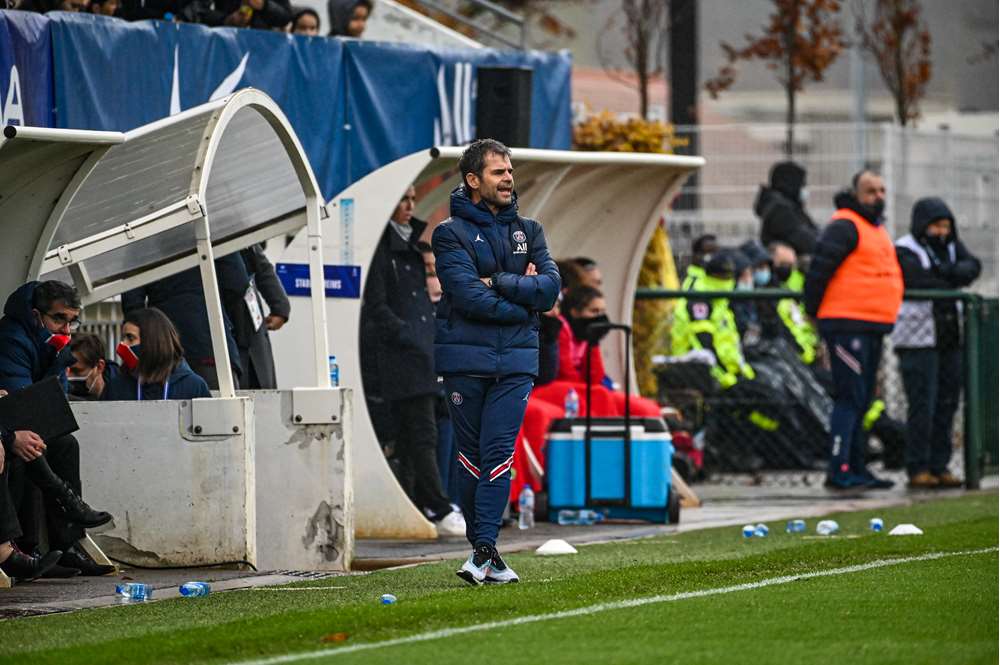 WHAT DID YOU MAKE OF THE CUP WIN AGAINST DIJON?
"We lacked a bit of sharpness and spontaneity in the final third. That's proof that we need to work hard and put in a lot of effort against a team that plays very deep and very compact defensively. We know that it's never easy when you don't score that opening goal. We're going to work on that and also on getting back into peak physical condition."
DOES THE FACT THAT YOU'RE ABOUT TO PLAY AGAINST THE SAME TEAM AGAIN CHANGE YOUR PREPARATIONS FOR THE GAME?
"It doesn't really change our preparations, as we're again expecting a team that will want to defend above all else. We're used to that. Their game plan worked well in the cup, and I don't imagine that they'll change it on Sunday. We'll work on our tactics and on our build-up play, and this game will be very important in finetuning our chemistry ahead of the next few matches."