A heroic performance sends the Parisians into the semis!
After an incredible game the Parisians managed the incredible feat of knocking out the seven time European champions Olympique Lyonnais this Sunday in the UEFA Women's Champions League quarter final (1-2).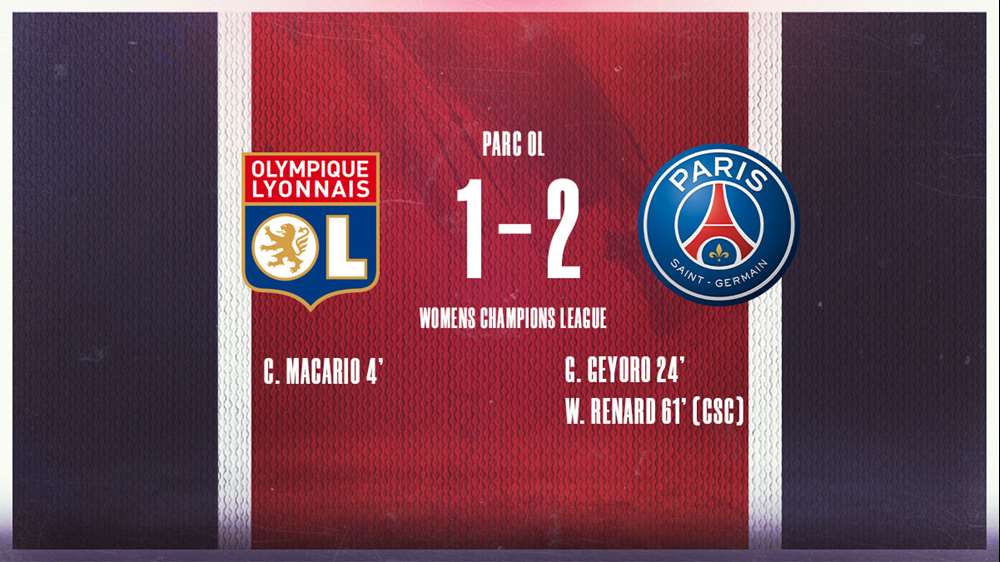 After a narrow 0-1 defeat in the first leg the Parisians were back in European action for the second leg of the quarter finals in an all D1 Arkema clash against the Lyonnaises. For the occasion, Olivier Echoufani started with a well oiled starting eleven led by an attacking trio of Baltimore-Katoto-Diani.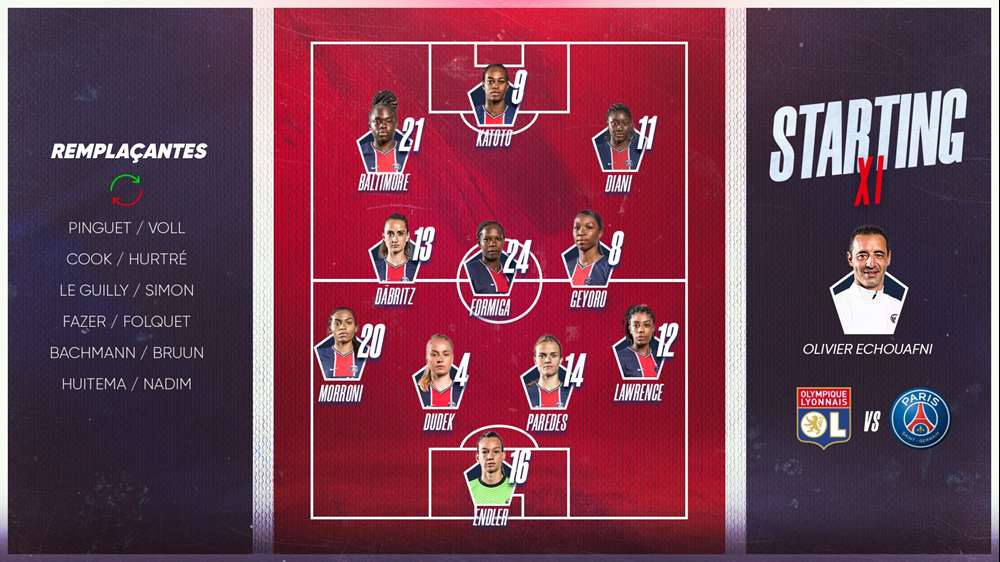 The first moments of the game quickly set the tone. With real intensity both sides showed their desire to start the game off well in this high level encounter. Despite Paris Saint-Germain's good intentions it was Lyon who scored the opener through Macario after being played in by Cascarino (1-0, 4'). After that disappointment the Parisians upped the tempo. It was a highlight that was shown by multiple clear cut chances Sara Däbritz hit the post (8'), Kadidiatou Diani headed powerfully (10') and Marie-Antoinette Katoto had an effort (14').
Good intentions led to a quick equaliser! Grace Geyoro took advantage of a loose ball on the edge of the box to hit a beautiful effort into the top corner and past Bouhaddi (1-1, 24').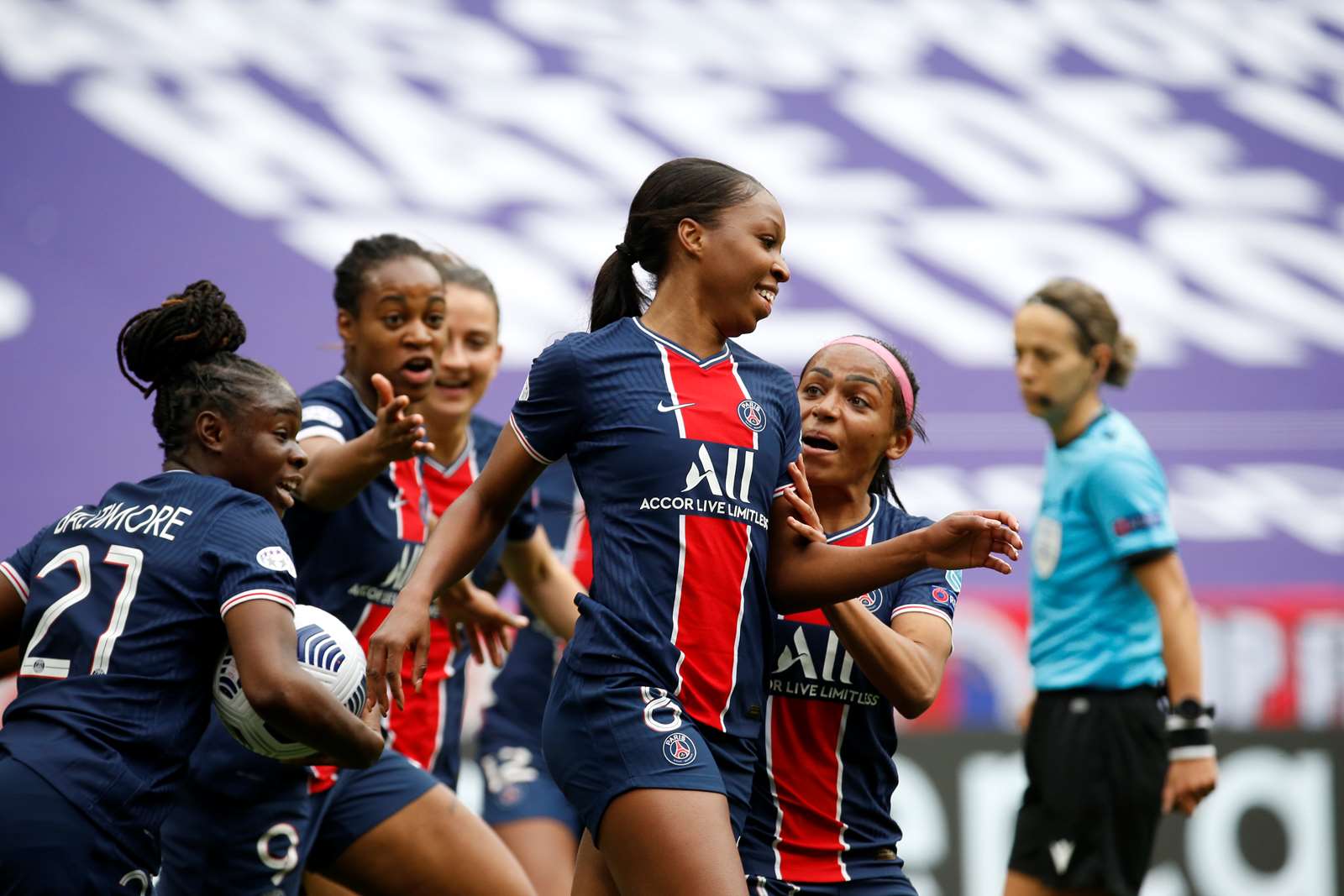 But they still needed to score another to qualify! And that beauty didn't change the Parisians' approach as they pushed on as shown by Sandy Baltimore (29'). Both teams were level at the break of this high tempo clash.
The intensity stayed the same in the second half. With a real desire to win the ball back, use it well when you had it and hard work: Paris were impressive. And the breakthrough came from Kadidiatou Diani, whose drilled cross pushed Wendie Renard to make a mistake and score an own goal (1-2, 61'). There was still half an hour left to keep the lead against the defending European champions. But Olivier Echoufani's players did more than that by pushing forward once more and creating chances in the final 15 minutes, Ramona Bachmann (75') and Sandy Baltimore (77'). An incredible performance right up to the final whistle!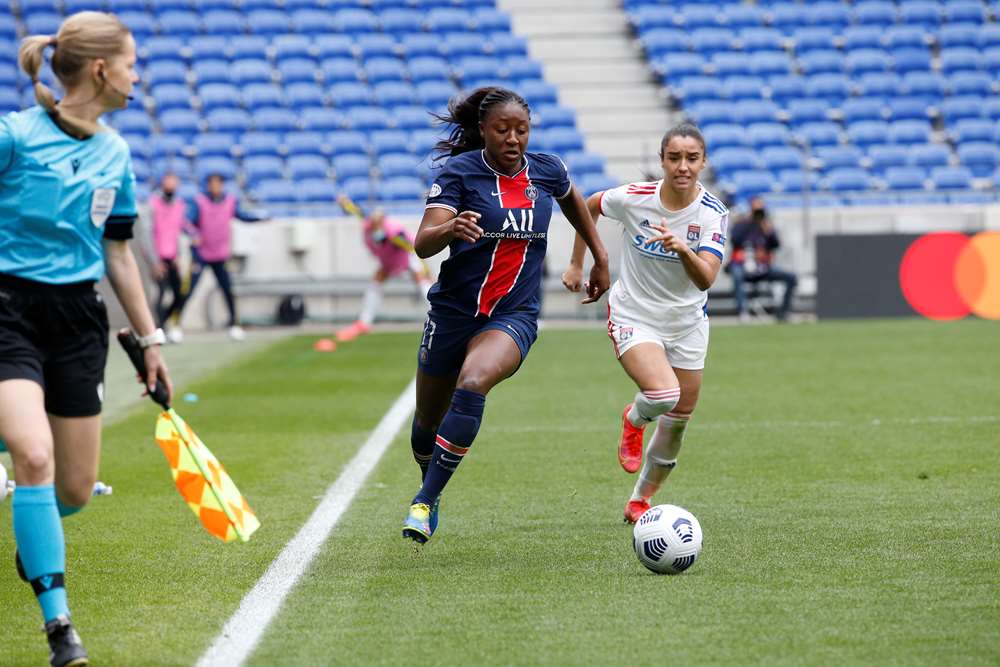 After this epic encounter Paris Saint-Germain are now in the final four of the biggest competition for the second time! An exceptional performance that ends a week full of emotions. Top of D1 Arkema, Paris Saint-Germain carry on their European adventure with FC Barcelona on the horizon.