Who will be named best Parisian for December?
The year 2021 is over, so it's time to vote for the best Paris Saint-Germain Handball player from December. According to you, who deserves this award?
VINCENT GERARD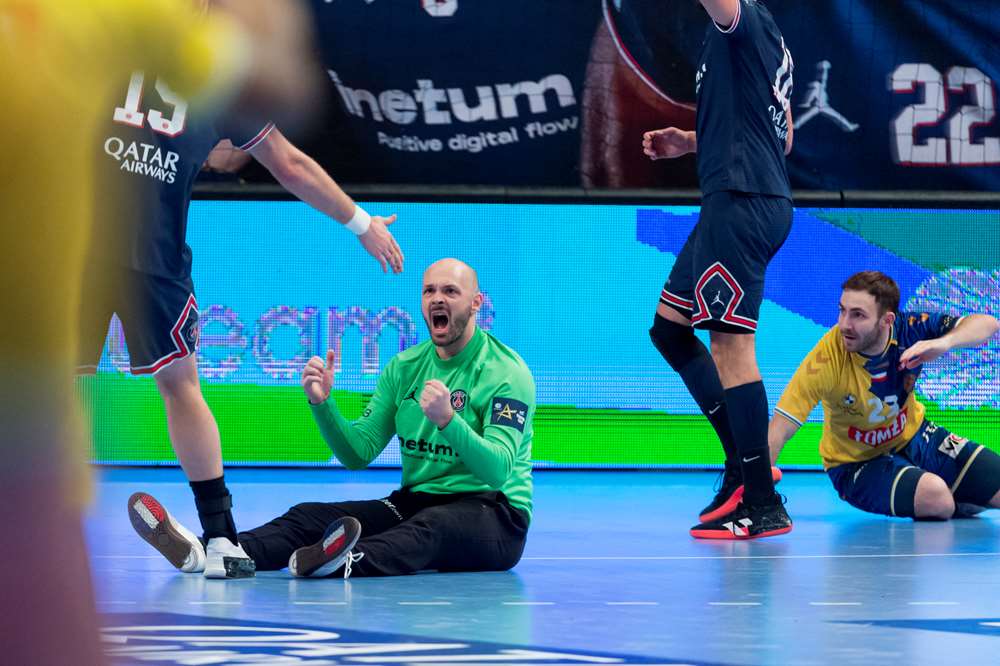 Matches: 5
Number of saves in Liqui Moly StarLigue: 19
Number of saves in EHF Champions League: 17
Number of saves in League Cup: 11
Best performances: Once again, Vincent Gérard was at his best in December. Among his great performances, we can mention the one he made as Paris Saint-Germain Handball won away to Nantes. At the Halle XXL, the French international managed his second-best performance of the season in the league by stopping 15 attempts from The H. In the EHF Champions League, he was also one of the driving forces of the win over Kielce (32-27), with 11 shots stopped (including three 7m throws) and with a goal scored from his own area. A great performance that saw him named the best goalkeeper of Champions League Matchday 9.
Congrats to... Vincent Gerard! Deserved #MOTW Player of Match as he helped @psghand through some tough moments vs @kielcehandball - and scored once on top of that! 🤩#ehfcl #showtimeforMOTW pic.twitter.com/q3zNbTPsej

— EHF Champions League (@ehfcl) December 2, 2021
BENOIT KOUNKOUD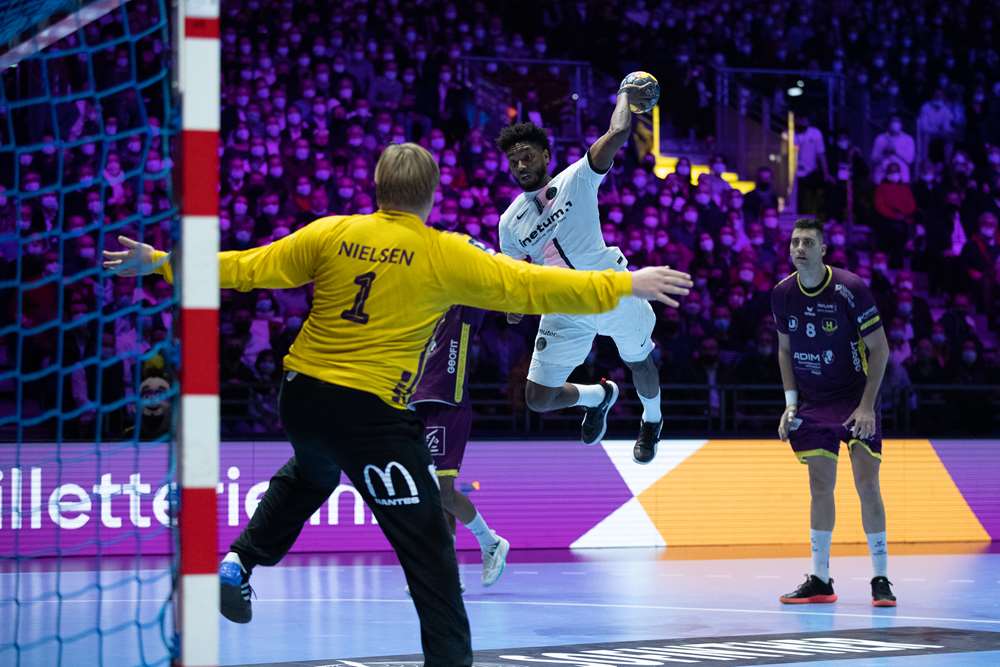 Matches: 4
Number of goals in Liqui Moly StarLigue: 9
Number of goals in EHF Champions League: 4
Best performances: Benoît Kounkoud was also decisive in Nantes. Facing Emil Nielsen, who was excellent in the home side's goal, our right-winger didn't falter. He managed to finish as the best scorer of the match by scoring seven times out of his seven attempted shots. Not surprisingly, he was naked in the Best 7 for Liqui Moly StarLigue Round 14. Note that he managed a perfect month offensively! Indeed, in December, Ben found the net 13 times, on his 13 attempts (2 from 2 against Barcelona, Kielce and Nancy). We can also mention a great defensive effort when he was playing at the top of a 5-1 defense, which allowed his team to win possession several times.
View this post on Instagram
MIKKEL HANSEN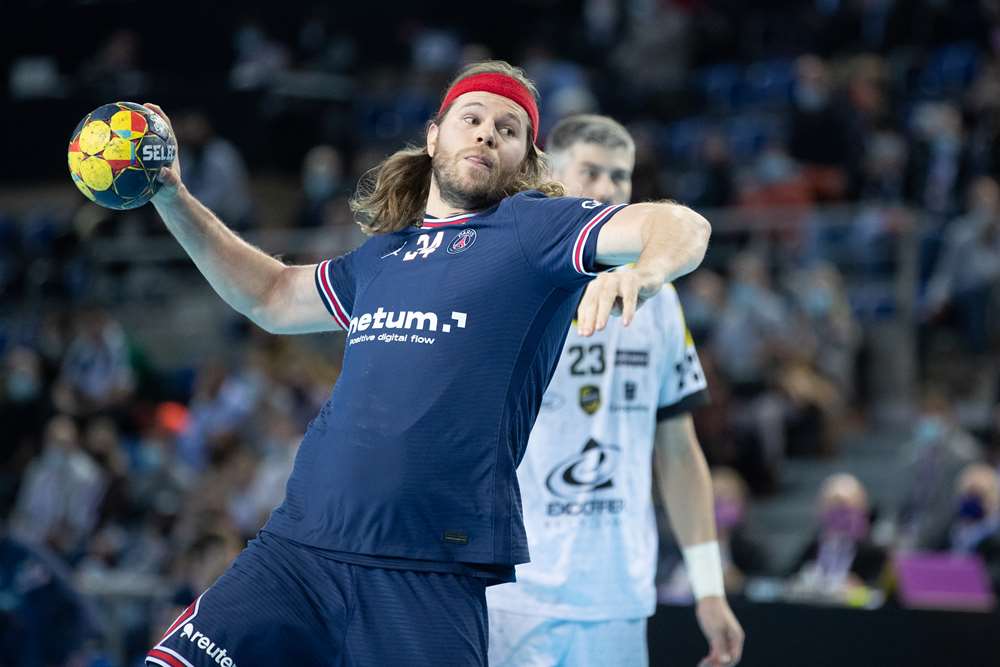 Matches: 5
Number of goals in Liqui Moly StarLigue: 8
Number of goals in EHF Champions League: 9
Number of goals in League Cup: 7
Best performances: As the months pass, Mikkel Hansen just keeps on scoring goals. Despite the Coupe de la Ligue defeat against Chambéry (28-29), the Danish international fulfilled his mission by allowing the capital club to stay in the game for a long time. He scored seven times (from ten attempts) and was the match's top scorer. On the European stage, he also gave Kielce's rear-guard a hard time with seven more goals. Mikky is once again challenging for this title after winning the October and November editions.


NEDIM REMILI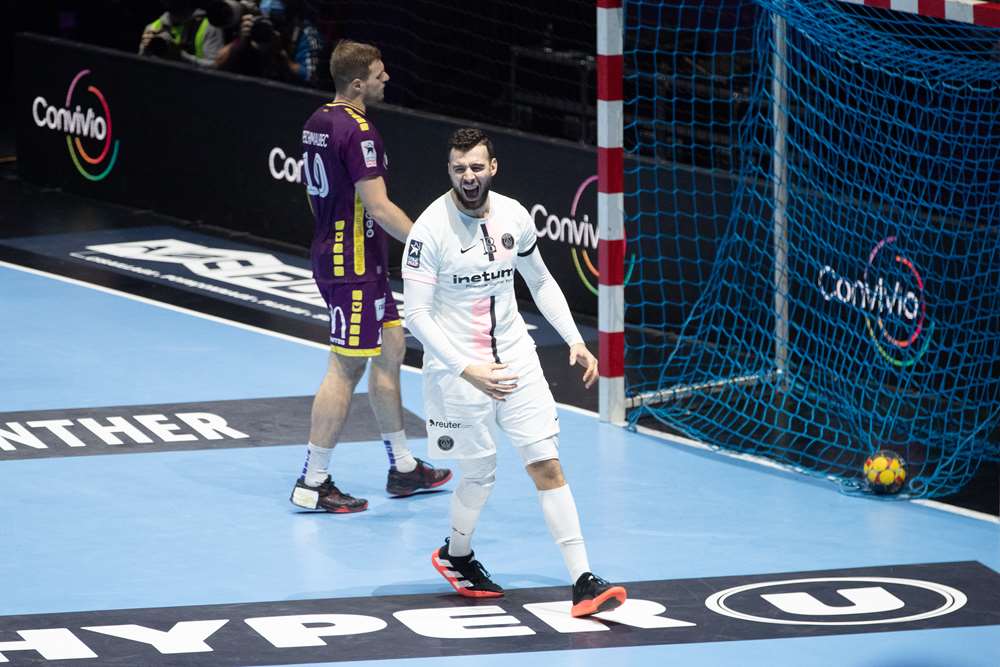 Matches: 5
Number of goals in Liqui Moly StarLigue: 8
Number of goals in EHF Champions League: 12
Number of goals in League Cup: 3
Best performances: While he scored 23 times in five appearances in the last weeks, it is especially in the Champions League that Nedim Remili distinguished himself, with 12 goals in two games. Against Kielce, he was the spearhead of the Parisian attack in the second half, involved in all Paris's dangerous moves, be it scoring goals or setting them up for his teammates. The following week, against Barcelona, it was again our right-back who got Les Rouge et Bleu back into the game in the dying minutes and who earned a place in the team of the week. In the league, he also shone against Nancy (38-26) with a 5 from 6.
FERRAN SOLE SALA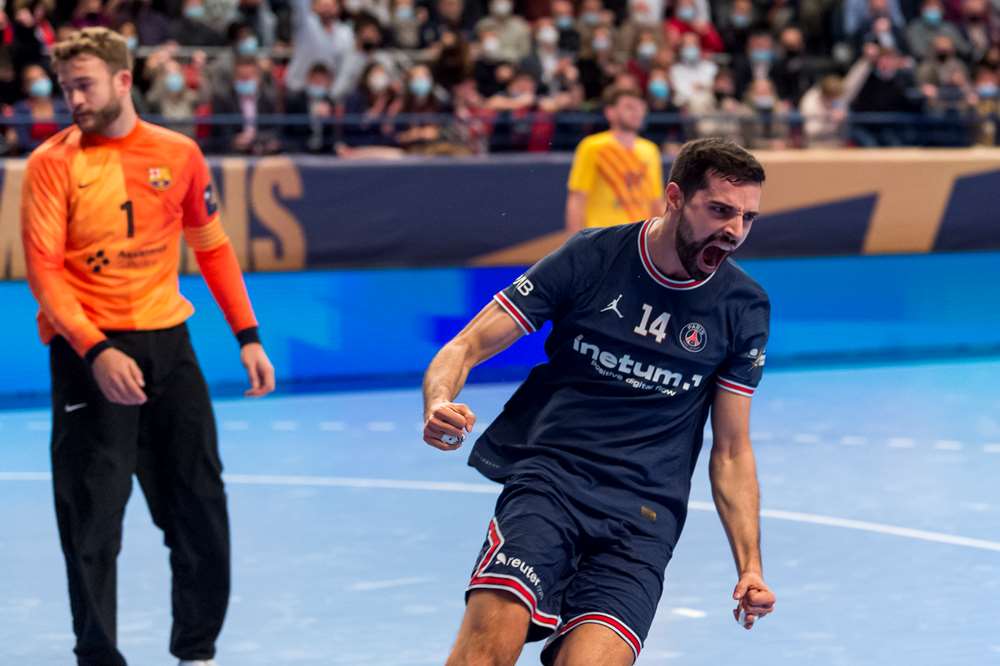 Matches: 5
Number of goals in Liqui Moly StarLigue: 6
Number of goals in EHF Champions League: 9
Number of goals in League Cup: 3
Best performances: Our right wing has definitely been doing well in December, as after Benoît Kounkoud, it is Ferran Solé Sala who is trying to win the title of best Parisian of the month. The Spanish international is one of the serious candidates, as he has shown his shone brightly in attack. This was the case against Barcelona (28-28), where no one did better than his 8 from 10. By the way, he thrilled the Stade Pierre de Coubertin with a magnificent lob at the end of the game (voted third-best goal of the matchday). He also finished three games (out of five) with 100% efficiency (1 from 1 against Kielce, 3 from 3 against Chambéry, 4 from 4 against Nantes).
The votes are open and it's up to you to make your choice! A jersey signed by the winner is up fro grabs! To try your luck, click below.
(Credits: A. Gadoffre/TeamPics/PSG)