Paris win their duel in Szeged
Voir cette publication sur Instagram
On Thursday evening, Paris Saint-Germain Handball began its 2023-2024 European campaign. On Matchday 1 of the EHF Champions League, Les Rouge et Bleu travelled to Hungary to take on Szeged. Never an easy trip - especially when you're playing in the 8,000-seat Pick Arena. Before throw-off our captain Luka Karabatic warned of the difficulties this match posed.
Despite the home side's spirited performance, the Parisians took the game by the scruff of the neck - Kent Robin Tonnessen in particular. The Norwegian right-back put on a real show against his former team-mates, immediately scoring a hat-trick (4': 1-3). The Hungarian opponents were very good, but Les Rouge et Bleu applied themselves in all areas and managed to keep their lead (12': 5-8). With a little more good fortune, their advantage could have been even greater (16': 6-9).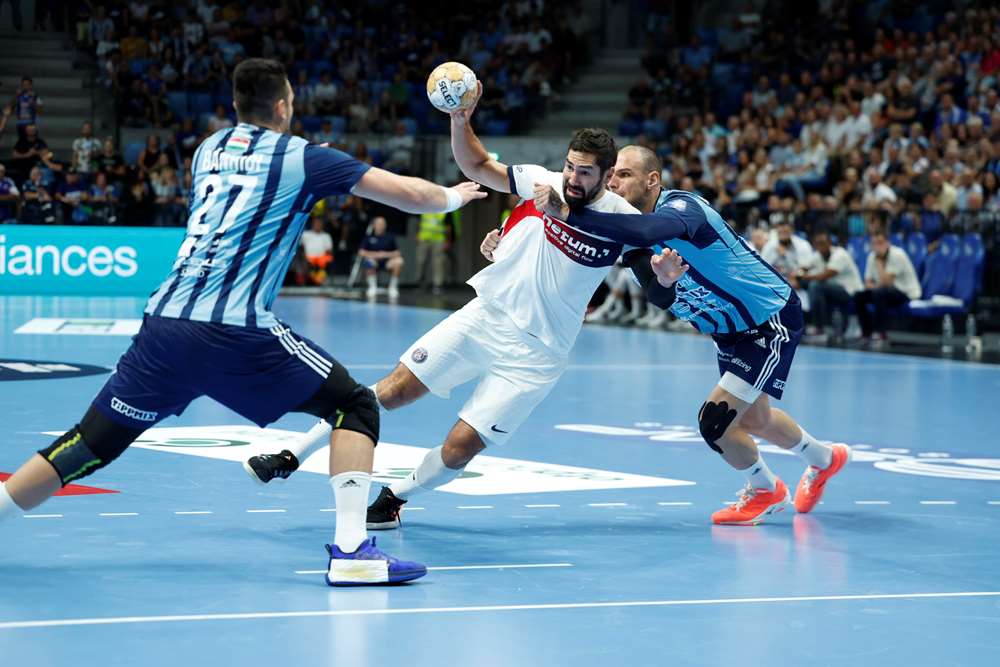 The capital club continued to pick up the pace. Defensively, they were virtually impregnable, with Jannick Green's saves and various interceptions leading to goals in most cases (22': 7-11). Offensively, although there were still a few misses, they were becoming rarer and rarer, and Mathieu Grébille's brace (26': 9-14) made the difference. After a well-controlled first half, Raul Gonzalez's men were still in front at the break (30': 13-16).
30' : C'est la pause à Szeged ! Paris a réussi un joli premier acte et mène de trois longueurs ! #SZEPSG pic.twitter.com/uHPBdhEqry

— PSG Handball (@psghand) September 14, 2023
After the pause, Szeged came back with much better intentions and made up some of their deficit (36': 16-18). Les Rouge et Bleu had a tough time of it for a few minutes, but once the storm had passed, they were back on track, thanks in particular to Dominik Mathé's inspired performance on home turf (40': 18-22). The final quarter of an hour was fast approaching, and although the Parisians were still in the lead (43': 20-22), the final minutes looked set to carry a bit of tension (44': 21-23).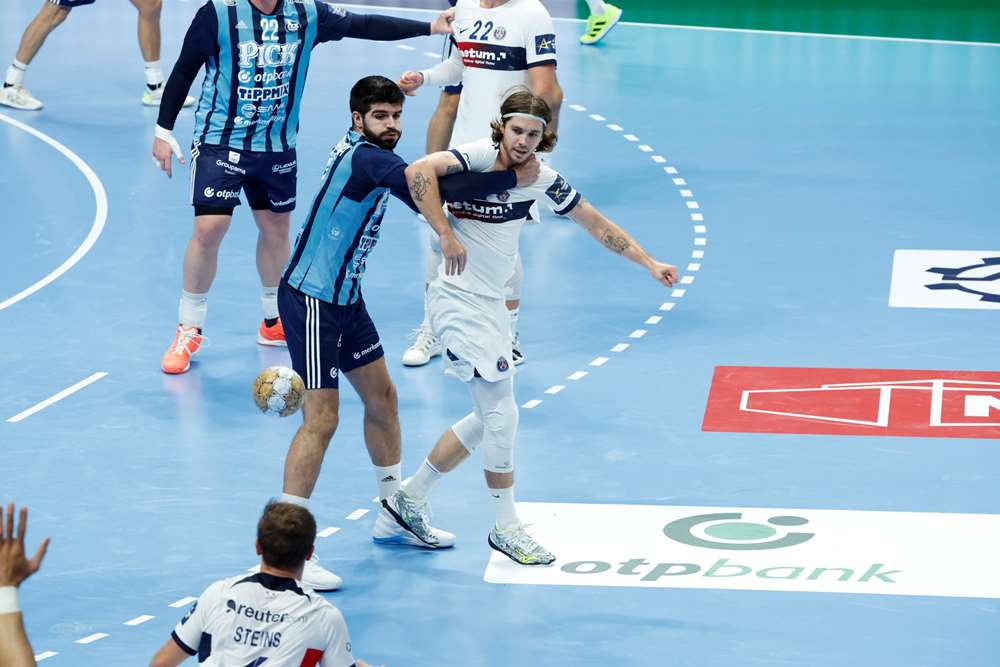 The Hungarian rearguard tried to keep up the pressure by increasing their aggression. But they were punished several times and at one point were two men down. Our attacking line took advantage of this to regain their lead (47': 21-26). At the other end of the court, Jannick continued the momentum from the start of the season and saved a penalty (54': 24-29). Szeged's fight-back at the end of the game in a jam-packed arena (59': 29-30) was not enough and Paris Saint-Germain Handball came out on top after a fine fight (60': 29-31). The perfect start to their Champions League campaign!
60' : Après une fin de match irrespirable, Paris s'impose à Szeged et débute parfaitement sa campagne d'@ehfcl ! Plus d'infos à venir ! #SZEPSG pic.twitter.com/AYK4UzFVeA

— PSG Handball (@psghand) September 14, 2023
REACTIONS FROM PATRICE ANNONAY, LUC STEINS AND ADAMA KEITA:
🎙️ Après la victoire des 🔴🔵 en @ehfcl lors de #SZEPSG (29-31), découvrez les réactions de @PatAnnonay, @Adams_Keita & Luc Steins 👇 pic.twitter.com/WNtjzz1cLQ

— PSG Handball (@psghand) September 14, 2023
(Credits: J. Azouze/PSG)