Paris simply unstoppable!
View this post on Instagram
Three days after their victory over Porto (33-19), Paris Saint-Germain Handball returned to the Stade Pierre de Coubertin, this time in the Liqui Moly StarLigue. In Round 10 action, the runaway league leaders - with nine victories in as many games - hosted Saint-Raphaël, who had also made a good start and who were in fourth place heading into Sunday's clash. Saint-Rapahël clinched a point in Montpellier in the opening game of the season (29-29) and were therefore not to be taken lightly.
Despite a solid start from the visitors, Les Rouge et Bleu started very well (5': 5-2). They controlled the match and delighted their fans in every sector, with Mikkel Hansen firing a missile in at the far post (9': 7-5) and Yann Genty producing a magnificent double parry to deny a penalty (12 ': 8-6). The first quarter of an hour passed and the captain club were looking solid (16': 12-7).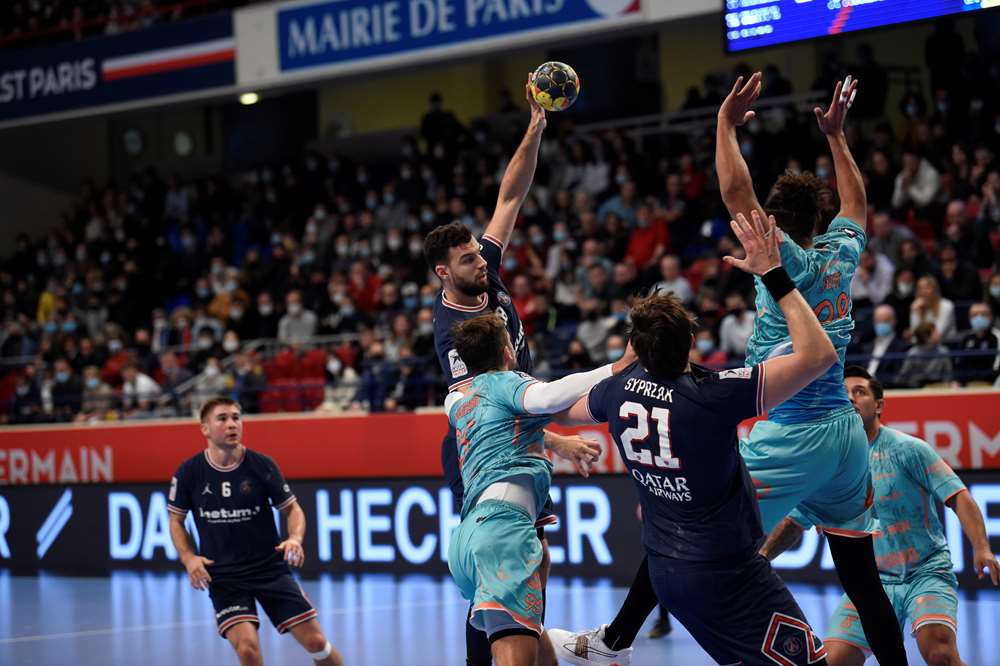 The Parisian goalkeeper kept getting stronger and dull denied repelled a second penalty, denying Daniel Sarmiento (20': 15-10), but he also made plenty of saves in open play that allowed his team to take off (24': 20-13). The other main man of this first act was Kamil Syprzak. The Polish pivot succeeded in everything he tried (6 from 6 at the break), thanks in no small part to some magnificent passes, such as the one from Mikkel Hansen, to continue his offensive flawlessness (27': 21-16). At the break, Paris were still in the lead.
30' : C'est la pause ! Paris mène devant le @SRVHB ! #PSGSRVHB pic.twitter.com/sQrqy95Lmx

— PSG Handball (@psghand) November 21, 2021
Two men down at the restart, our team saw their opponents getting back into the game early in the second term (32': 23-20), and the game was clearly still far from being won (35': 25-22). Fortunately, Vincent Gérard made a good entry into play in the Parisian goal and settled the game (37': 27-22). Kamil continued his festival up front and Paris were in a more comfortable position as final ten minutes approached (44': 31-26). This final phase of the match started well, with the Parisians carving out the biggest lead of the game (47': 34-26).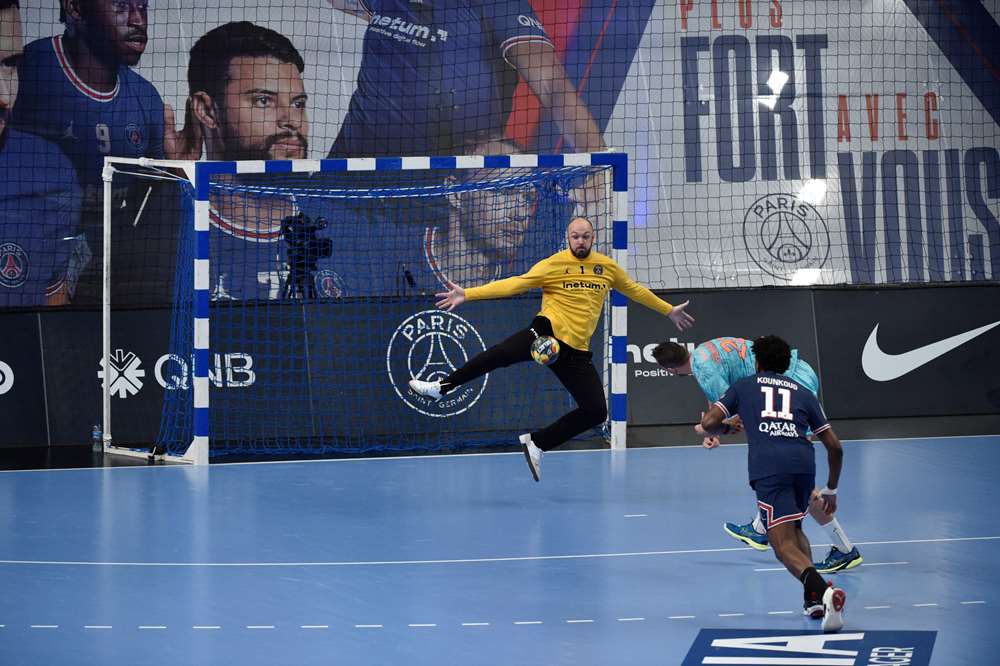 There was little time left and Raul Gonzalez's men were a very favourable position (52': 35-27). Kamil took advantage of the situation to score his tenth goal of the game - from as many attempts (54': 36-27)! Paris Saint-Germain handball then saw their lead blow out to +10 (56': 38-28) just before the final buzzer. The team has now won ten times in a row in their perfect start to the Liqui Moly StarLigue campaign confirming their status as runaway league leaders.
View this post on Instagram
(Credits: A. Gadoffre/TeamPics/PSG)