Luc Steins: 'Happy to be back'
Luc Steins arrived mid-way through last season and is now starting his first full campaign with Paris Saint-Germain Handball. The Dutch centre-half took gave us his thoughts on several subjects when we sat down to have a chat.
Psg.fr: How was the long break?
Luc Steins: The holidays were longer than usual. Because of the Olympic Games, our pre-season started later than usual. It's good to have a long break, but it's nice to come back and work with the team again.
Did you watch your Parisian teammates matches at the Olympics in Tokyo?
Yes, even though sometimes it was pretty late at night! It was more difficult to catch games once we had started our pre-season. But I watched a lot of the final phase. Our players were very good and they all brought home a medal. It's amazing!
View this post on Instagram
Did you wish you were there playing?
It's nice to watch the games, but I prefer to play them (laughs). With the Netherlands, we are not yet ready for the Olympics. But we're making progress little by little. We've qualified for the Euro, and now we have to make it to the World Cup and the Games.
Last season, you arrived to compensate for Nikola Karabatic's injury. This year, you will be able to play alongside him. Does that make you happy?
It is always nice to play with someone like Niko! I learn a lot from him - his way of playing and his physical preparation. You can see that he is a great professional. I observe him a lot and I aim to grow to his level.
Do you think you are complementary?
Yes, we have a different style... He has a lot of experience and is very clever in the game. He helps me to progress.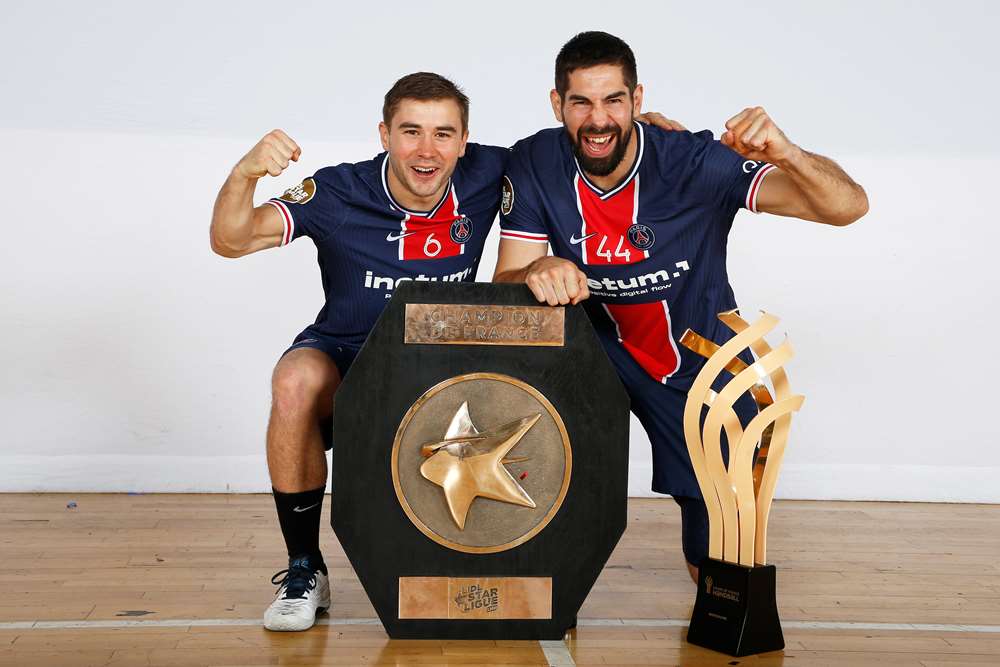 How do you feel in this squad?
When I arrived in November, I was warmly welcomed and people were very helpful. Now I know everyone! After the holidays, I didn't need to integrate. It's easier to start a season like that. But that was already the case last year. I didn't have time to procrastinate, because the matches came right away.
So are you ready for another season in the Liqui Moly StarLigue?
This is a tough league. All the teams have very good players. Montpellier and Nantes, to name just two, will once again want to give us a hard time. It's going to be a long season, especially with the EHF Champions League, where we have a tough group. We will have to fight for 60 minutes in every match in every competition.
Against Istres (34-25), the fans were back. Is that good news?
It's great to see a full house! The fans will help us! It's up to us to show that we will fight to achieve our objectives.
How did it feel receiving your awards for Best Centre-half and MVP of the 2021-2022 season?
Everyone helped me to get these awards. It's thanks to the whole team and the club. We want more. We won the domestic trophies last season, but we also want the Champions League.
View this post on Instagram
Watch the first part of our interview with Luc Steins, on video.

(Credits: A. Gadoffre/TeamPics/PSG)