Only two days after their victory against Kielce (37-26), Paris Saint-Germain Handball back in action, making the trip to Germany to take on Flensburg in their EHF Champions League Matchday 13 fixture. In case of victory, Raul Gonzalez's men could climb to within one point of their opponents on the night, but also within three points of Group A leaders Kielce (who have played 12 matches compared to Paris's nine heading into Thursday night's clash).
Voir cette publication sur Instagram
Although the match started well, with Mikkel Hansen's 900th European goal (1': 0-1), our attack had some problems (6': 5-2); between loss of possession, Benjamin Buric's saves and a number of shots hitting the woodwork, the Parisian attack sorely lacked cutting edge (10': 7-3). Meanwhile, the locals were much more clinical and duly took advantage by breaking free (12': 8-3). Les Rouge et Bleu struggled to get back on track - and back on target - and they fell further behind (13': 9-3).
1' : @mikkelhansen24 ouvre le score et inscrit son 900ème but en @ehfcl ! (0-1) #SGFPSG pic.twitter.com/G5Hj1fx30L

— PSG Handball (@psghand) February 25, 2021
The minutes ticked by and the Parisians were still chasing the game (16': 11-5). Fortunately, they tightened things up in defence! Thanks to a number of interceptions and some fine saves from Yann Genty, they managed to stay within reach of their hosts (19': 11-7). The German rearguard started to make more mistakes and gave Mikky a chance to show his skill form the penalty line (21': 12-8). The trend was not yet completely bucked, but the capital club grew in strength, especially after a magical pass from our Danish international for Kamil Syprzak to score (24': 12-9).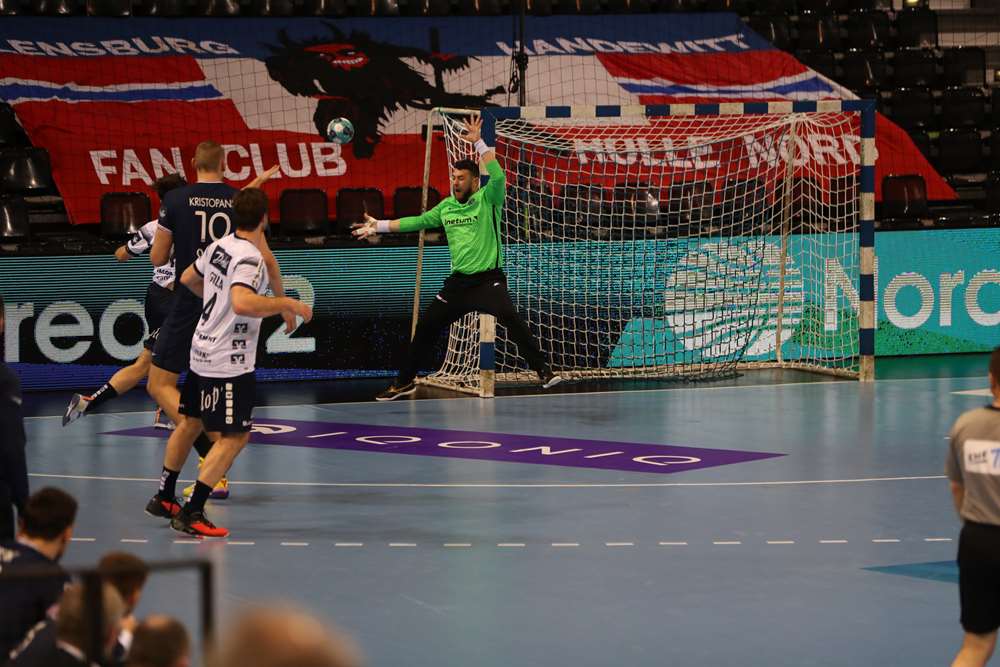 But before the break, our attack once again let its cutting edge, hitting Buric's crossbar several times (27': 16-10). At the break, the gap was the biggest of the match thus far.
Voir cette publication sur Instagram
The second period start little better and Paris found themselves three men down (Mikky and Viran Morros copped 2 minutes while Dylan Nahi saw red for a big foul). The players left in defence - Nedim Remili, Luka Karabatic, Benoît Kounkoud and Vincent Gérard -managed to stop the opponent's attack and scored on the next offensive, through Luc Steins (32': 19-11). Our lads' immense team spirit saw them not only shut Flensburg out but also make up some of their deficit.
34' : @mikkelhansen24 marque sur jet de 7m ! Allez ! (19-13) #SGFPSG pic.twitter.com/9Kp1RSquqb

— PSG Handball (@psghand) February 25, 2021
The 5-1 defence and the 7-man attack disrupted Flensburg enormously and the Germans couldn't find a way past Vincent Gérard. Another solo effort from Luc chipped further away at the Germans' lead (39': 22-17), but Paris's finding themselves back in the match would not have been possible without the heroics of an excellent Vincent! Our last rampart repelled most of Flensburg's attempts and even found the time to score a goal of his own (43': 23-20). As the last ten minutes approached, Nedim Remili also hit the target and got the contest back un der way in earnest (49': 24-22).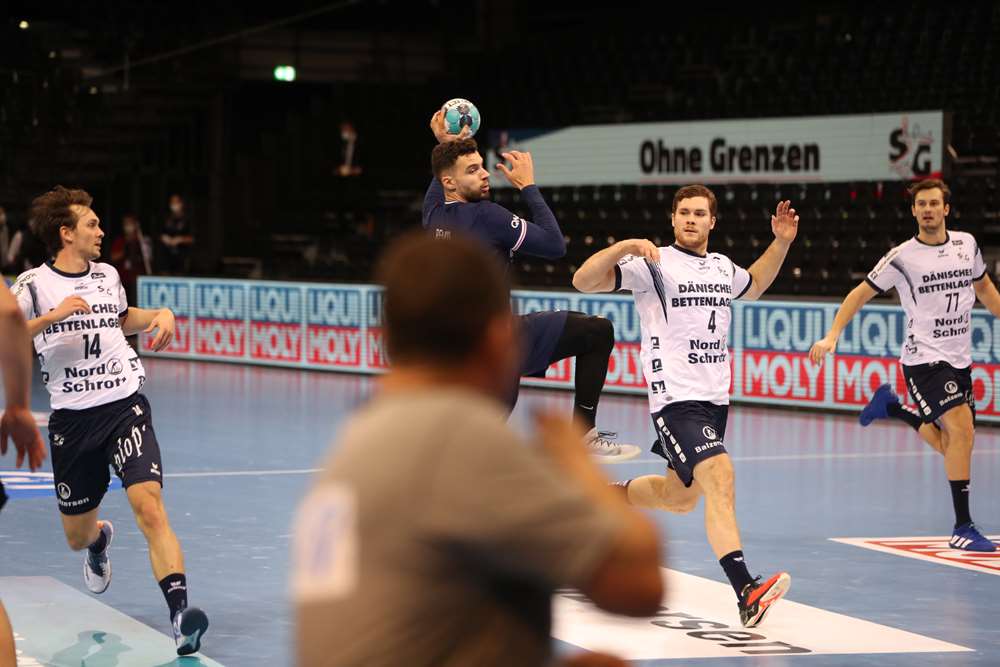 The dying stages were almost unbearably tense (50': 25-23). Literally and figuratively, the two teams went blow for blow (53': 27-25). Paris Saint-Germain Handball turned in a stunning second-half performance and even had a chic to level it, but Henrik Toft Hansen was unable to convert (55': 27-26). Unfortunately, that was their last chance, and the capital club fell agonisingly by the narrowest of margins after coming so far.
Voir cette publication sur Instagram
(Credits: J. Azouze/PSG)