Adama Keita: 'A lot of history with Kielce'
On Tuesday afternoon, Paris Saint-Germain Handball start a very important European week: first against Kielce and then Flensburg in the EHF Champions League. Adama Keita gave us a few words about what's new with Les Rouge et Bleu.
Psg.fr : What did you think of the victory against Meshkov Brest (33-26)?
Adama Keita: It was a very good match for us. We were serious and rigorous, despite some failures. We dealt with the ups and downs well. It's a good basis for the next one! We can use this match to do other things even better.
Voir cette publication sur Instagram
What do you think of the new rules?
We don't have power over this kind of decision. It puts a lot of teams back in the running and it's going to be a big fight until the end of the group stage. A lot of them can do better than before. It's going to be very interesting. Every win is going to be important. The rankings could allow us to face more-'beatable' teams, even though in the Champions League everyone is competitive. The goal is to finish as high as possible. We won't be looking ahead to which opponent we might meet in the next round.
You will face Kielce and Flesnburg in the space of three days. What memories do you have of the first-leg matches?
Facing Kielce will be special. We have a lot of history against this team. There is always a lot of tension in these matches. We want to do something good, especially at home. It's going to be a fight and we have to be ready. We haven't forgotten our defeat in the first leg (35-33). We also have a rather mixed memory of the first match against Flensburg, where we lost right at the end (28-29). It was the beginning of the season... What interests us now is to show a better image and to prove that we can go and win on their turf, as they did on ours.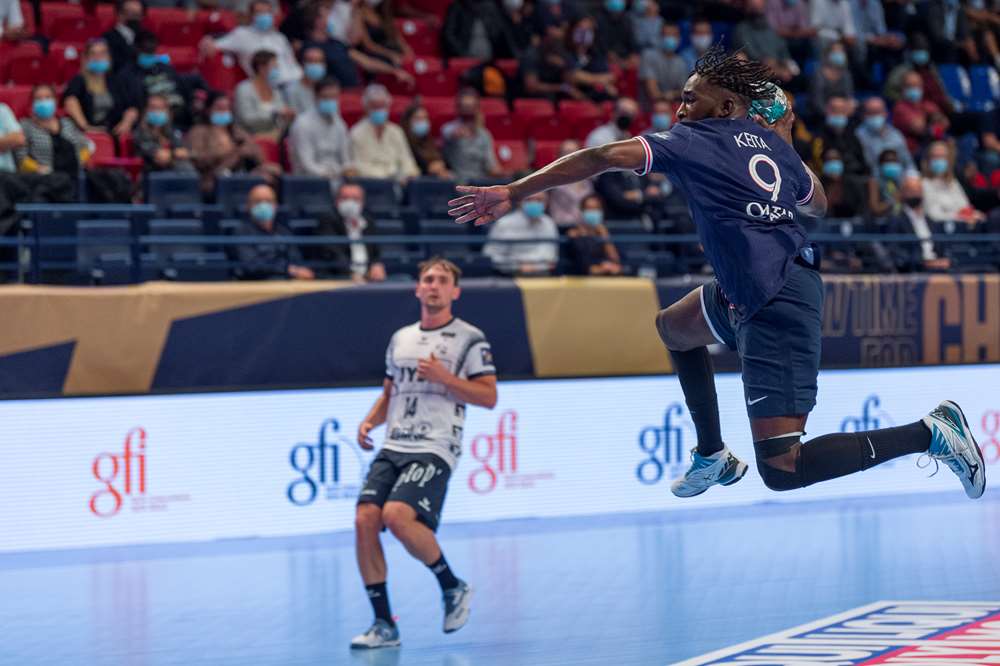 Despite still being in the early stages of your career, you've been with Les Rouge et Bleu for a quite a while. How does that feel?
Good! I'm happy to be here. It's been my club for many years! I'm happy and fulfilled, I hope it will last for a long time. It's an honour to wear the colours of my city.
How is the relationship with the two other left-wingers (Mathieu Grébille and Dylan Nahi)?
We are very complementary... The competition is very healthy. They are real friends and we get along very well. We share a lot. We are all in the same boat. When my friend, who plays the same position as me, is performing well, I'm happy!
Watch the first part of our interview with Adama Keita, on video.
(Credits: TeamPics/PSG)