Everything on Saint-Etienne - Paris!
History, what's at stake and the key to the match! All you need to know before the Ligue 1 2021-2022 15th round match between the Association Sportive de Saint-Etienne and Paris Saint-Germain at the stade Geoffroy Guichard !
A little bit of history...
After 90 official matches between Paris Saint-Germain and Saint-Etienne, the balance is strictly in favour of the Parisians with 49 wins, 27 draws and 13 defeats..
Paris Saint-Germain are currently on a run of 23 official matches against Saint-Etienne without a single defeat (18 wins and 5 draws), since being knocked out of the League Cup by the Greens, on the 27 November 2012 (0-0, 3-5 t.a.b). The club record of 26 matches without defeat, to Angers, is not far off.
The Rouge et Bleus will also play their 44th official match in the Forez against Saint-Etienne and have won 17 times, with 16 draws and only 10 defeats. Paris Saint-Germain also recorded the first win in their history at stade Geoffroy Guichard, beating Saint-Etienne there 1-0, on the 18 September 1971 (the goal came from Bernard Guignedoux).
In the league, Paris Saint-Germain have not been beaten at Saint-Etienne since 21 September 2008 (a 1-0 defeat), a series of 12 matchs (6 wins, 6 draws).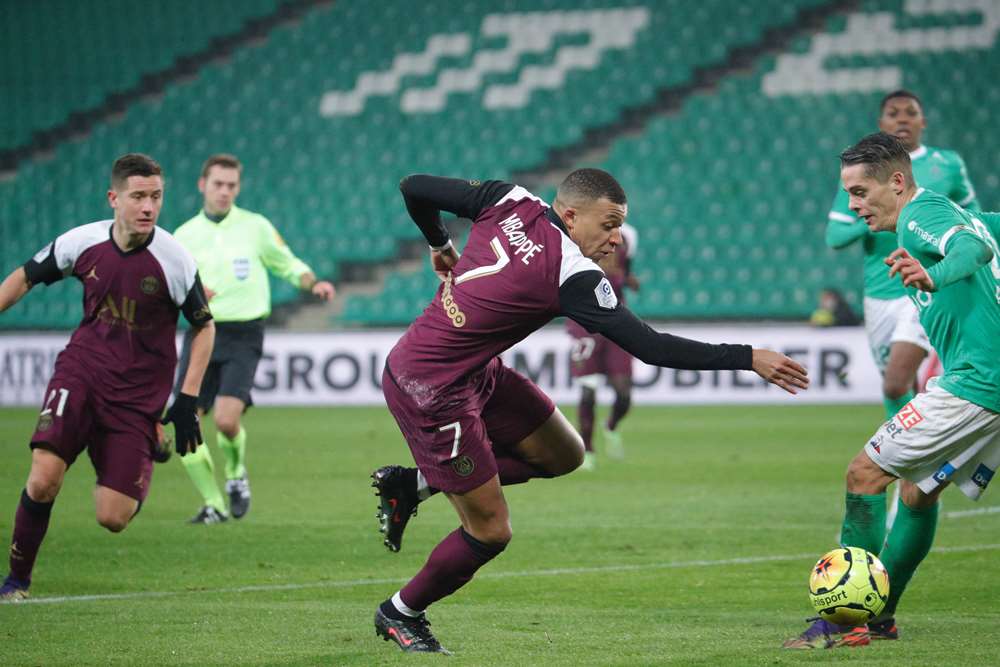 35 players have worn the jerseys of both clubs: Alex Dias, José Aloisio, Jérôme Alonzo, Adil Aouchiche, Jean-Christophe Bahebeck, Dominique Bathenay, Mathieu Bodmer, Yohan Cabaye, Zoumana Camara, Dominique Casagrande, Jéremy Clément, Grégory Coupet, Mevlut Erding, Laurent Fournier, David Hellebuyck, Robert Jacques, Gérard Janvion, Christophe Landrin, Jean-Michel Larqué, Thierry Laurey, Francis Llacer, Blaise Matuidi, Roland Mitoraj, Bernard Pardo, Stéphane Pédron, Lionel Potillon, Cyril Pouget, Philippe Redon, Dominique Rocheteau, Daniel Sanchez, Liazid Sandjak, Jean-Luc Sassus, Jean-Philippe Séchet, Siaka Tiené and Jean-Luc Vasseur.
Zlatan Ibrahimovic is the highest scoring Parisian when it comes to the Greens, with 14 goals. He is ahead of Edinson Cavani (12 goals) and Mustapha Dahleb (11 goals).
What's at stake 
It's a return to league action for the Parisians, now qualified for the last-16 of the UEFA Champions League.
Solid table-toppers, Paris Saint-Germain could get their 50th official win against the Greens, a symbolic achievement not yet reached by the Rouge et Bleus.
With 161 goals scored against the club from the capital, Saint-Etienne is also the club that has scored most against the Parisians, ahead of Lyon with 160 goals.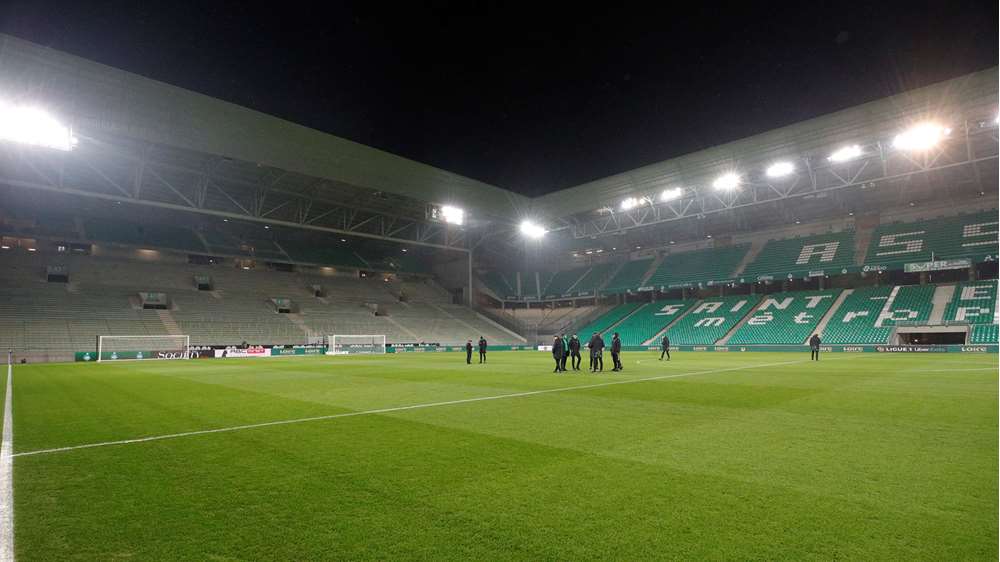 The Keys to the match
The Parisians played their last game against Saint-Etienne at 13:00 too, on the 18 April 2021 (a 3-2 win at the Parc des Princes). The meeting in the Forez will be the fifth time that the Rouge et Bleus play at 13:00 in the league, with 3 wins, including wins over Nice (2-1, 18/03/2018 and 3-0, 20/09/2020)  and a sole defeat to Rennes (0-2, 03/10/2021).
Paris Saint-Germain will be able to count on Kylian Mbappé, who has scored at least one goal in each of his 3 last games for the Rouge et Bleus, a first this season for the Parisians.
The number 7 has scored 98 league goals in a Paris Saint-Germain shirt. Only two players have scored 100 in the top division for the club: Edinson Cavani (138 goals), and Zlatan Ibrahimovic (45 goals).
In terms of away goals, with 44 scored, Kylian Mbappé is also bearing down on the club's leading trio: Edinson Cavani (55 goals), Zlatan Ibrahimovic (46 goals and Mustapha Dahleb (45 goals).