The Parisians win the first leg in dominant fashion!
Olivier Echouafni's players were 5-0 winners against Sparta Prague this Tuesday March 9 in the UEFA Women's Champions League round of 16 first leg.
After booking their ticket for the last 16 against GKS Gornik Leczna by beating them easily (6-2, 2-0) Paris Saint-Germain welcomed the leader of the czech championship this afternoon. Sparta Prague qualified for the round of 16 by defeating the Scottish side Glasgow City FC (2-1, 1-0). For the game Olivier Echouafni started with an attacking trio of Sandy Baltimore, Marie-Antoinette Katoto and Ramona Bachmann. The Parisian captain Irene Paredes formed a centre back partnership with Paulina Dudek.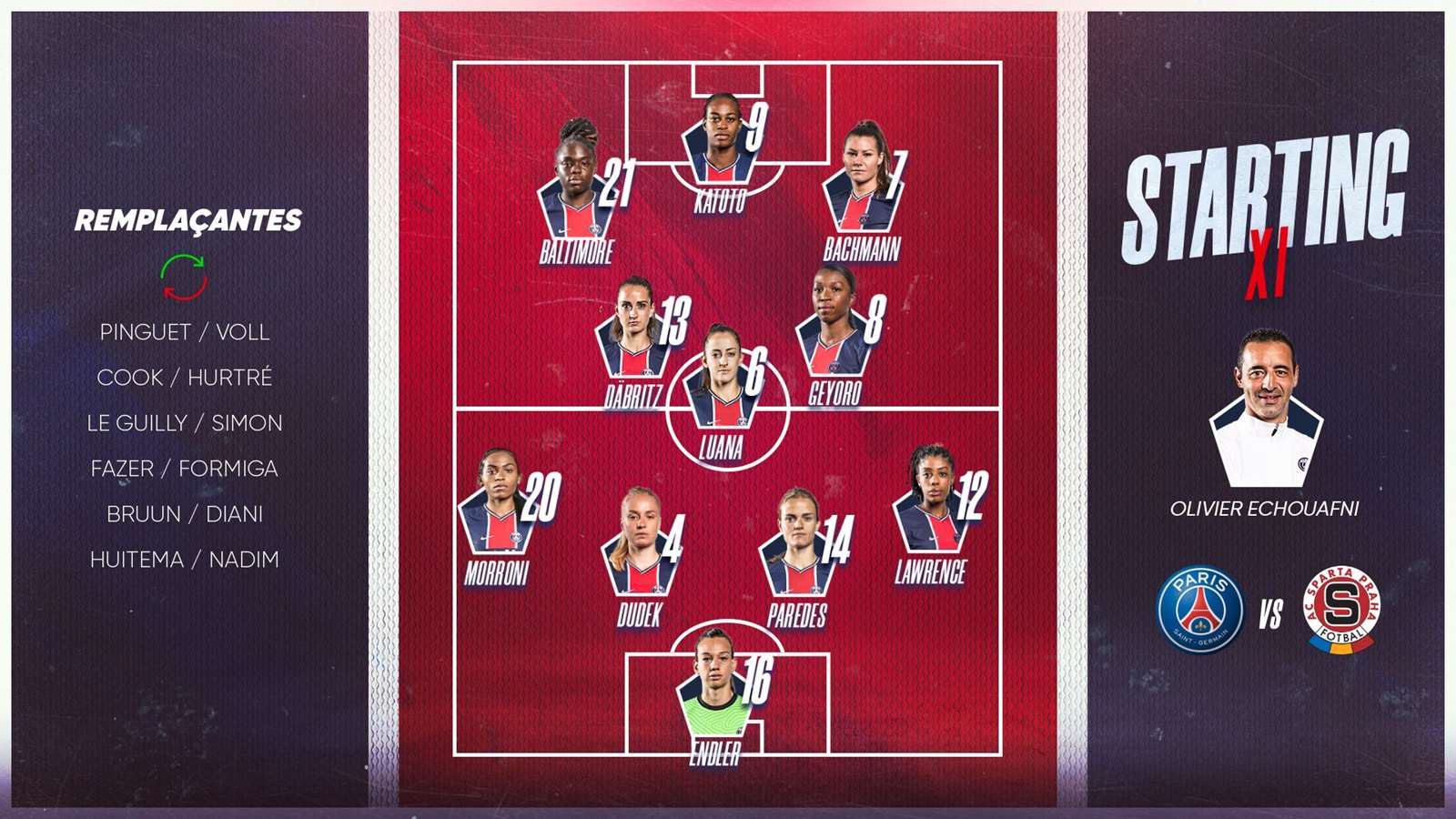 From the off the Parisian set the tempo and put Sparta Prague under pressure with a first shot on target by Katoto turned away by the Czech keeper (4'). After an Ashley Lawrence run into the box the Canada international tried her luck but her strike was deflected onto the bar by Hana Sloupová. Twenty minutes of domination later the Parisians opened the scoring with a Katoto header after a Baltimore cross (1-0, 29').
Martin Masaryk's players then reacted and created a few chances through Lucie Martínková who was denied by Perle Morroni and Christiane Endler.
36th minute and it was the same combination once more! Another left footed cross from Sandy Baltimore for Katoto at the back post. The Rouge et Bleu number 9 scored her 20th goal of the season in all competitions (2-0, 36'). At the break the club from the capital were leading 2-0.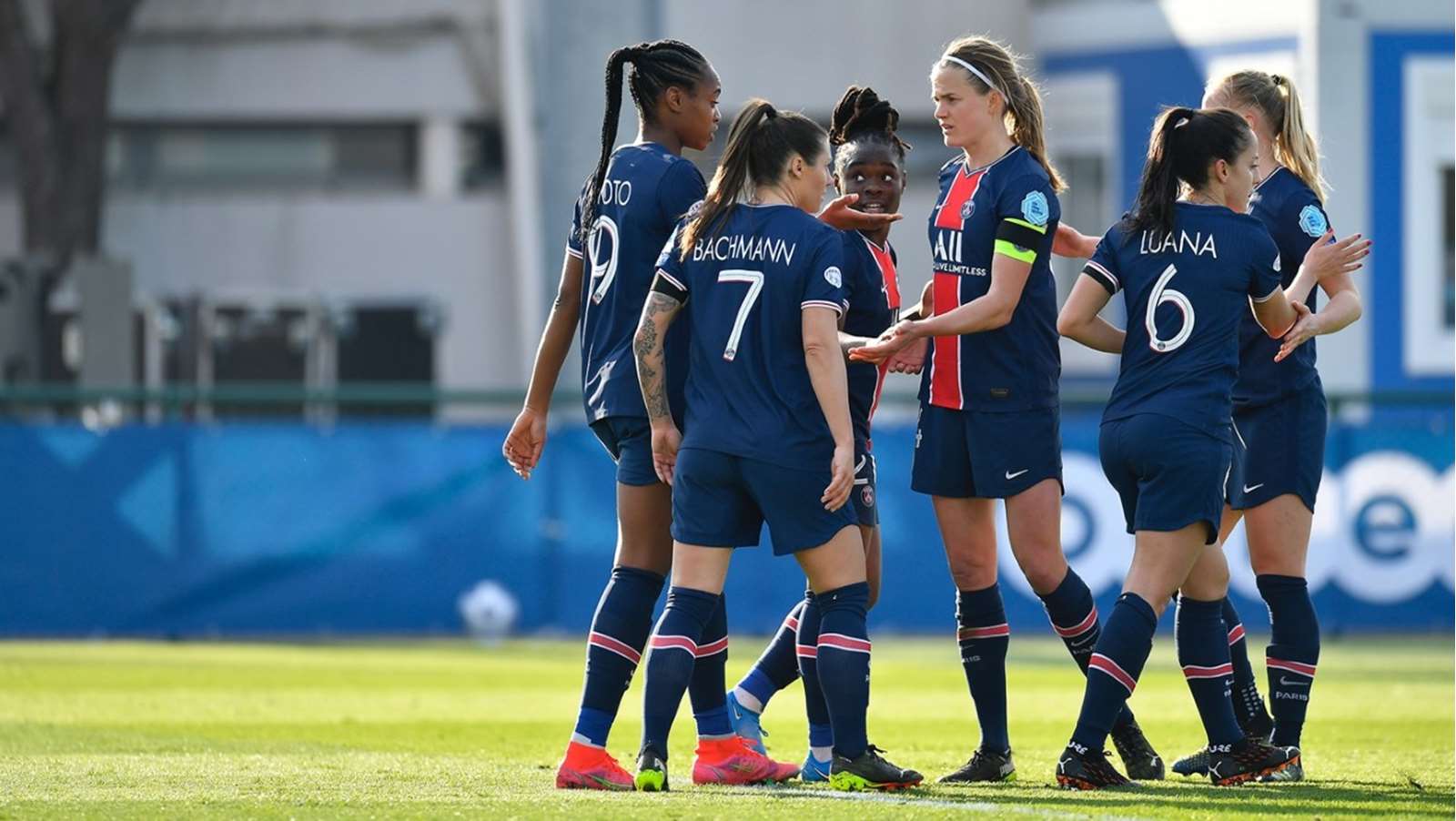 In the second half Olivier Echouafni's players came out with the same philosophy. Those intentions were shown by Bachmann who burst into the box and crossed for Baltimore who just missed her acrobatic attempt (54'). Three minutes later the Switzerland international got her just rewards by scoring the third Parisian goal from a Katoto cross (3-0, 57'). But Paris didn't stop there. Lawrence scored a fourth after a Baltimore free kick that gave her her third assist of the game (4-0, 66'). Luana added to the misery after a nutmeg and a strike into the top corner (5-0, 81').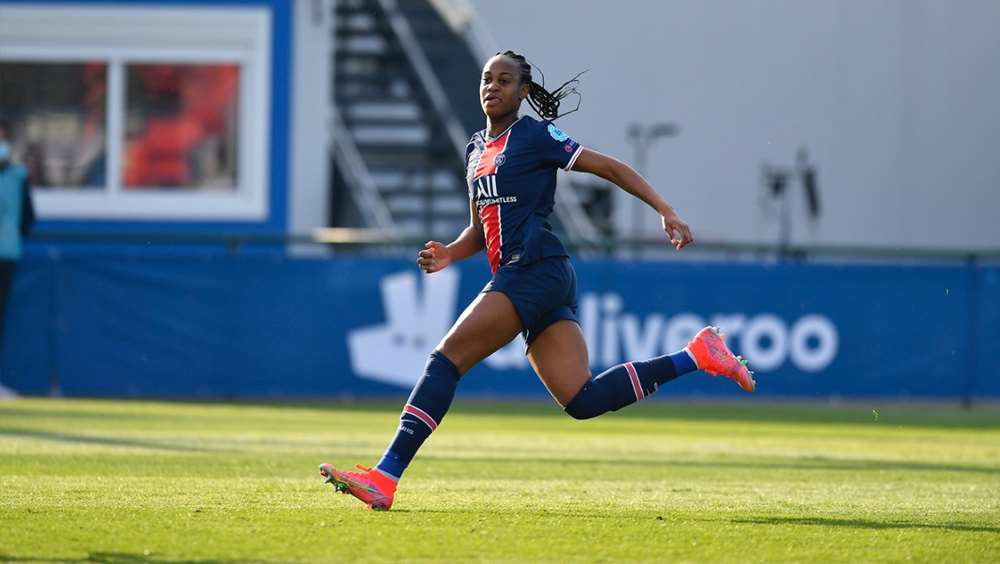 The club from the capital record their 17th win in a row and are on their way to qualifying for the quarter finals of the competition ahead of the return leg on Wednesday March 17 at 14:30 at the Stadion FC Chomutov. Before that game the Rouge et Bleu will have to face the Lyonnaises away from home in matchday 16 of D1 Arkema.