Stats & Facts: A look back at the victory over Clermont
The day after Paris Saint-Germain's 6-1 victory over Clermont on Saturday 9 April at the Stade Gabriel Montpied, check out the key stats and the events that marked Matchday 31 of Ligue 1.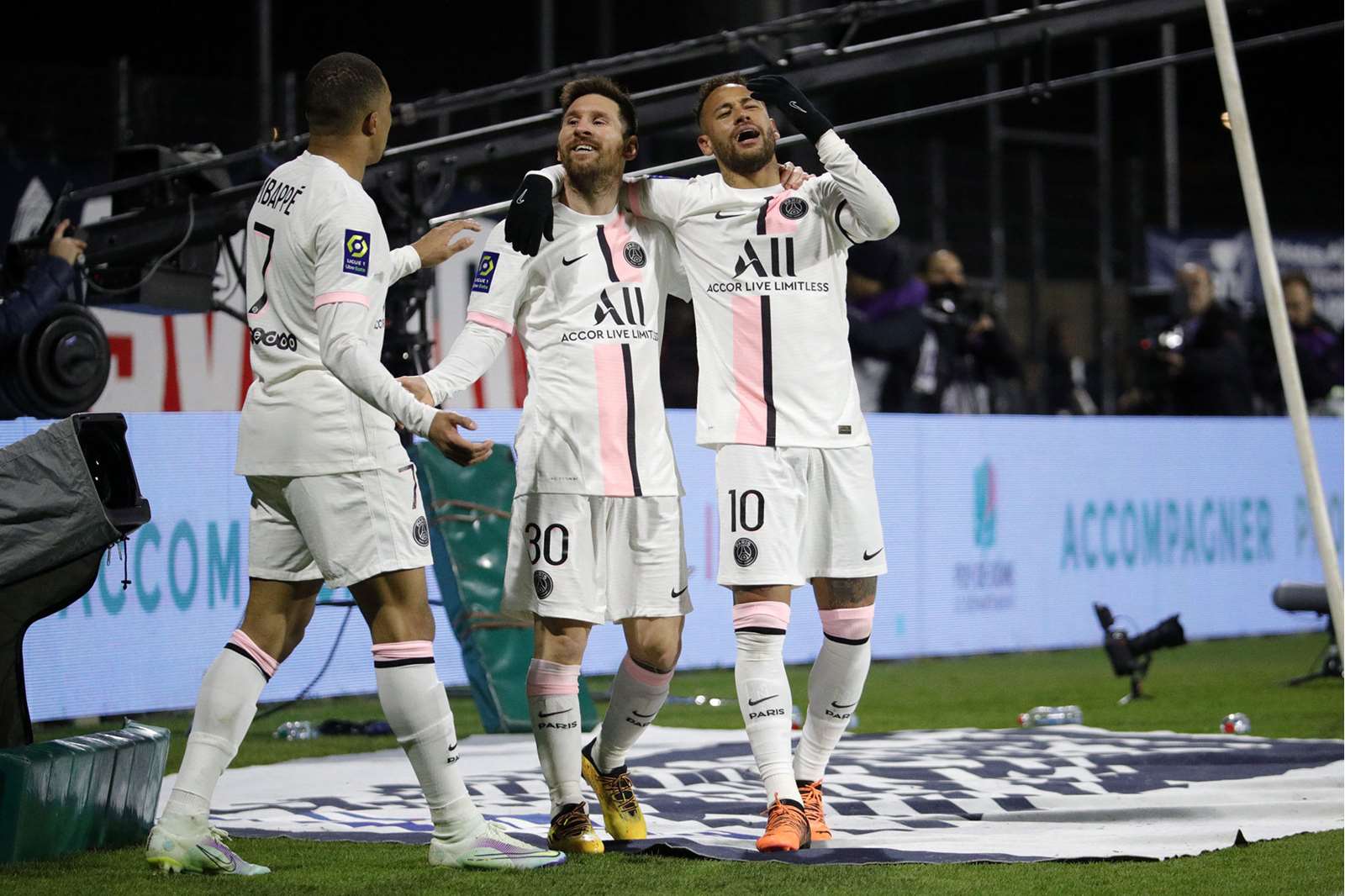 PARIS PUT ON A SHOW
With a convincing victory over Clermont on Saturday, the club from the capital found the back of the net on six occasions. It's a first for Paris Saint-Germain on the road in Ligue 1 since 16 September 2016 (6-0 at Caen). Mauricio Pochettino's side completed 93.6% of their passes against CF63, a record for a team in the French league since Opta has been analysing the competition (2006-2007). The encounter in Auvergne was particularly marked by Les Parisiens' attacking trio of Mbappé-Neymar-Messi, who have scored 11 goals and picked up 9 assists in Les Rouge et Bleus' last two matches…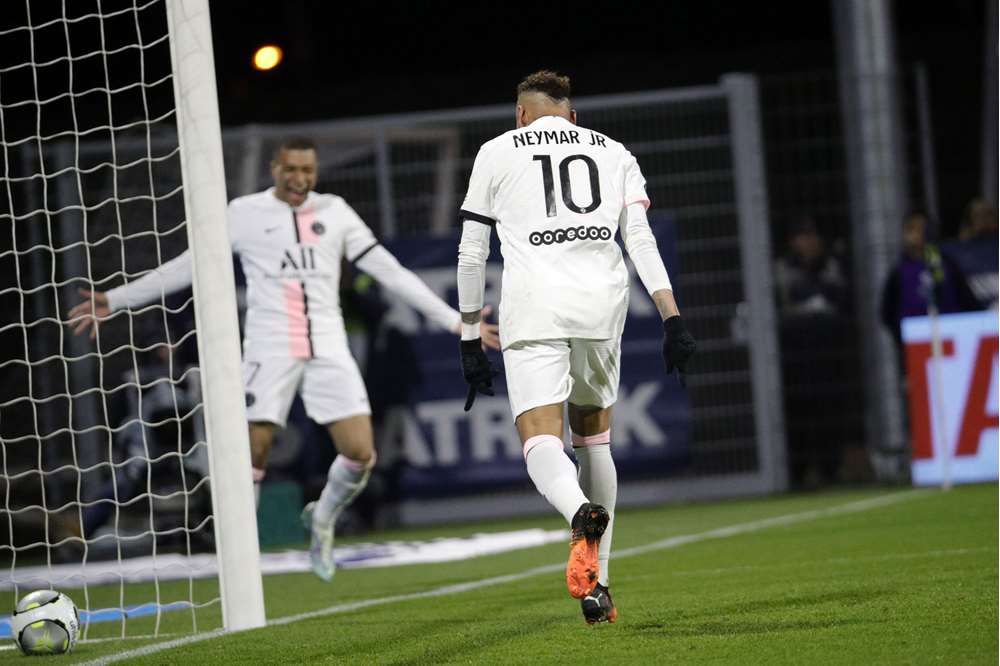 THE MBAPPÉ/NEYMAR JR CONNEction
With both of them scoring a hat-trick and picking up an assist at Clermont, Kylian Mbappé and Neymar Jr are the first players from the same team to score 3 goals each in the same Ligue 1 encounter since 19 January 2019 (Cavani and Mbappé for Les Rouge et Bleu against Guingamp). Before that, you have to go back to Bordeaux against Valenciennes on 10 August 1979 to see the same feat achieved. The France international scored at least three goals in the same match for the fifth time in Ligue 1 this year and in doing so, took top spot in this season's race for the golden boot (20 league goals). He is the third player to have been involved in 30 goals over both of the last 2 seasons in the European Top 5 (34 in 2020-2021, 34 in 2021-2022), after Karim Benzema (32 in 2020-2021, 35 this season) and Robert Lewandowski (48 in 2020-2021, 33 in 2021-2022).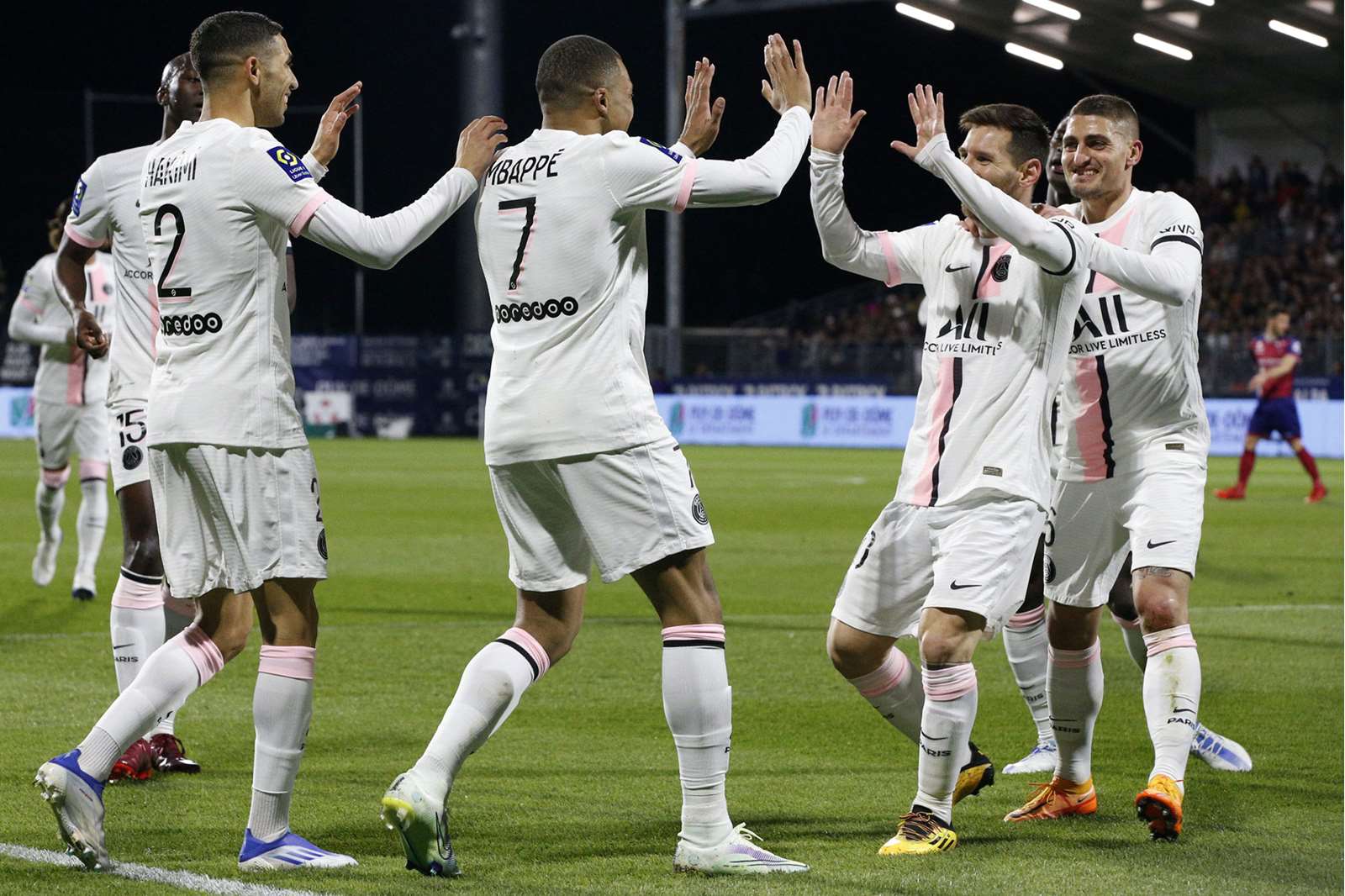 THE MESSI/MBAPPÉ Connection
With three assists to his name on Saturday, Lionel Messi has now picked up the most assists in the European Top 5 in 2022 (9). The Argentina international is the first player to get a hat-trick of assists on two occasions in one Ligue 1 season (on 28 November 2021 at Saint-Etienne and against Clermont) since Opta has analysed the competition (2006-2007). Over the same period, only Xavi (2 times in 2008-2009) and Christian Tiffert (3 times in 2010-2011) have managed the same feat in the European Top 5. La Pulga and his teammate Kylian Mbappé, who sits at the top of ranking for the most assists with 14 (one more than Les Rouge et Bleu's number 30), have set up 8 goals for each other in Ligue 1 this season, at least two times more than any other duo in the top flight.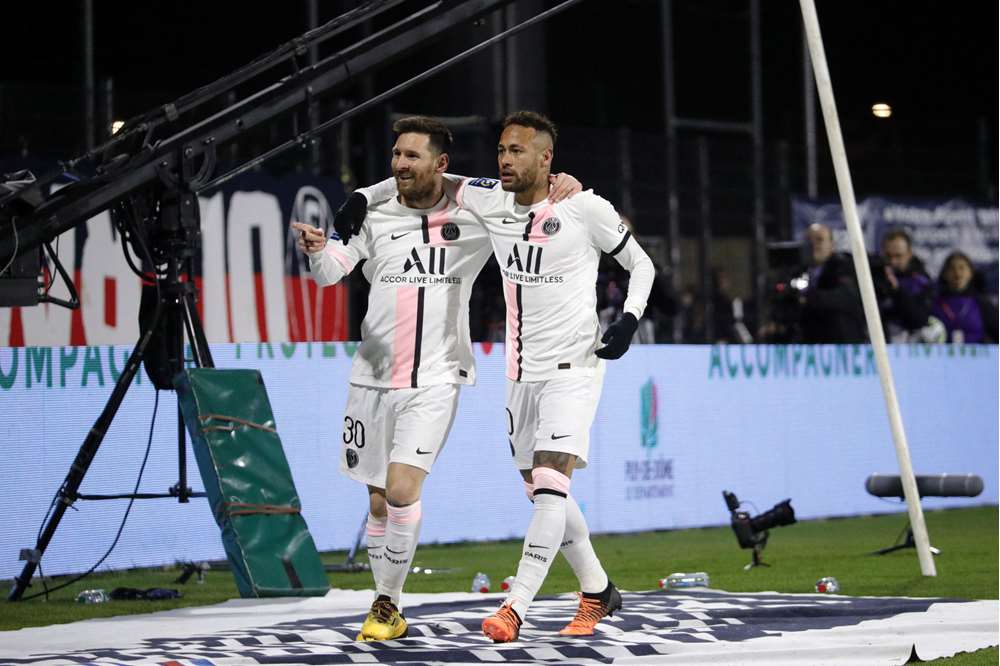 THE NEYMAR JR/MESSI connection
With his hat-trick in Auvergne, Paris Saint-Germain forward Neymar Jr has now scored against 24 of the 25 opponents he has played in Ligue 1 (only Brest have managed to prevent the Paris number 10 from scoring). The Brazilian international has scored at least 3 goals in a Ligue 1 match for the second time in his career, after finding the back of the net on 4 occasions against Dijon on 17 January 2018. Lionel Messi has now set up 22 goals for Neymar Jr across all competitions (20 with Barcelona, 2 with Paris), that's more than for any other club teammate (21 for Luis Suarez and 20 for Kylian Mbappé).