Smiles at the Parc for the PSG Foundation children's day
This Wednesday afternoon was the traditional children's day for the Foundation and the endowment fund at the Parc des Princes. 5,500 children were able to watch Christophe Galtier's team train before getting the chance to meet the players up close during a convivial moment.
Under the capital city sun, 5,500 children from the Foundation and the endowment fund took their seats in the stands of the Parc des Princes to watch their idols train. Before that, they had watched hip-hop dance performances by the Star 2 Step association, based in Mantes-la-Jolie, and a freestyle football show led by Lisa. During the live broadcast on PSG TV, Ambre Godillon had a chat with Anthony and Sandrine, coordinators of Les Rouge et Bleu operations, as well as Aly and Lilian, mission managers, at the edge of the pitch.
"The 64 children in the Les Rouge et Bleu programme are very happy to be able to attend training and cheer on the pros, whether they are the first teams in football, handball or even judo," confided Aly.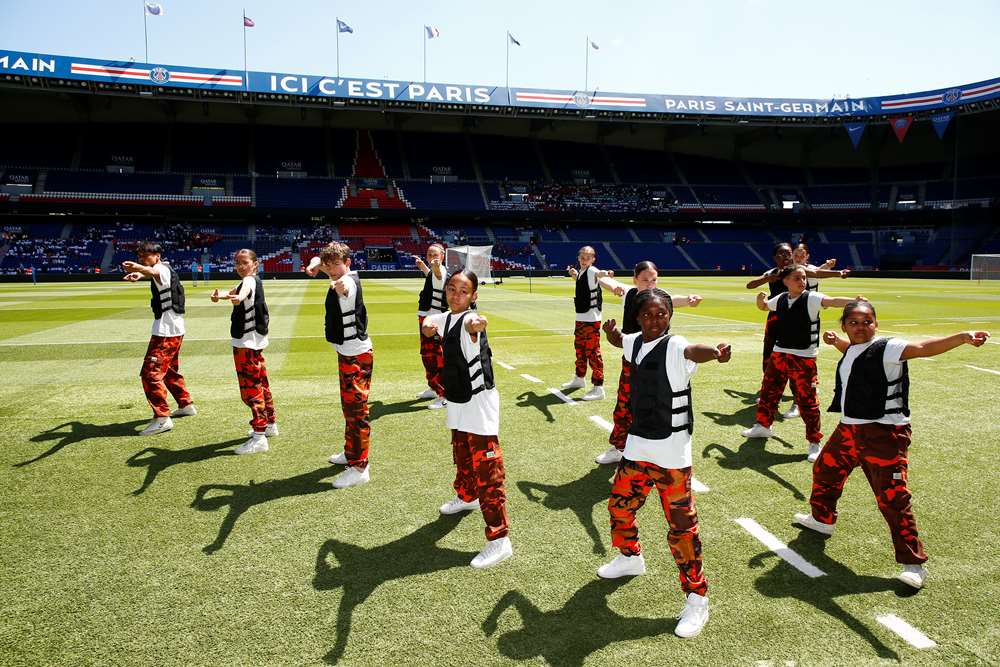 SMILES AND JOY

The players then took to the pitch for their training in a festive atmosphere. Neymar Jr came to greet the youngsters present before returning to the training room. Presnel Kimpembé was also present at the edge of the pitch.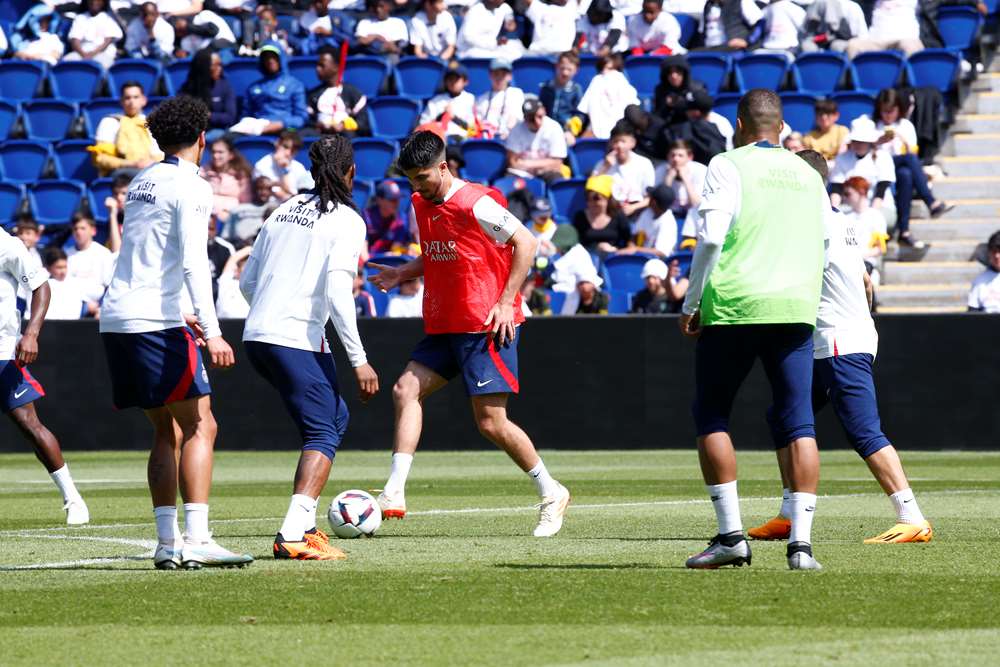 With the children cheering and applauding, Christophe Galtier's men enjoyed the ideal support for their preparations for the match against Strasbourg, which could be decisive in the clinching of an eleventh historic title. 
After training, the players stayed at the edge of the pitch to take autographs and photos with star-struck children. Club captain Marquinhos also took to the microphone, addressing a few words to the children: "We are the players but you are our strength, we want to be champions but you are the champions."
Twenty sick children from the Necker Hospital also received a special visit from the players in a lounge at the Parc des Princes.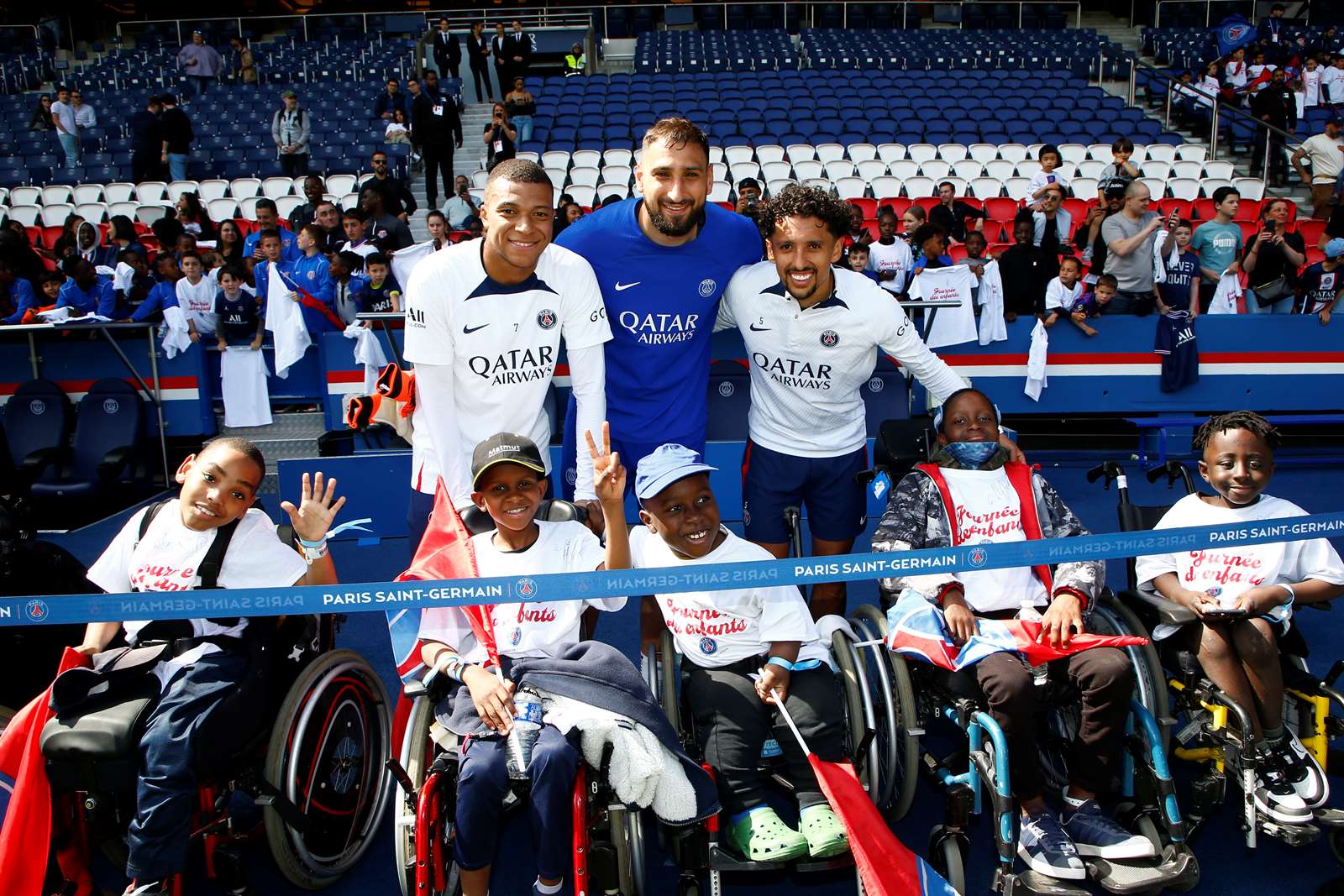 It was an unforgettable day for the children who benefit from the Foundation's programmes: "It's something magical to come to the Parc des Princes for the first time. These players like Verratti who have been here for a long time represent the love of the club. To be so close to them is wonderful and I hope to get an autograph."  
Through its Foundation and its endowment fund, Paris Saint-Germain puts its know-how at the service of inclusion, education and development of disadvantaged young people. Each year, more than 16,000 young people benefit from their programmes.