Stats & Facts: Les Parisiens' title win at Strasbourg
Check out the key figures and events that marked Les Parisiens' 1-1 draw with Strasbourg on Saturday 28 May 2023 on Matchday 37 of Ligue 1 at the Stade de la Meinau.
Paris MAKE HISTORY
After this 1-1 draw at Strasbourg, Les Parisiens made history. Crowned French Champions for the 11th time, Paris Saint-Germain overtook AS Saint-Etienne's of 10 and now hold the record. Historic!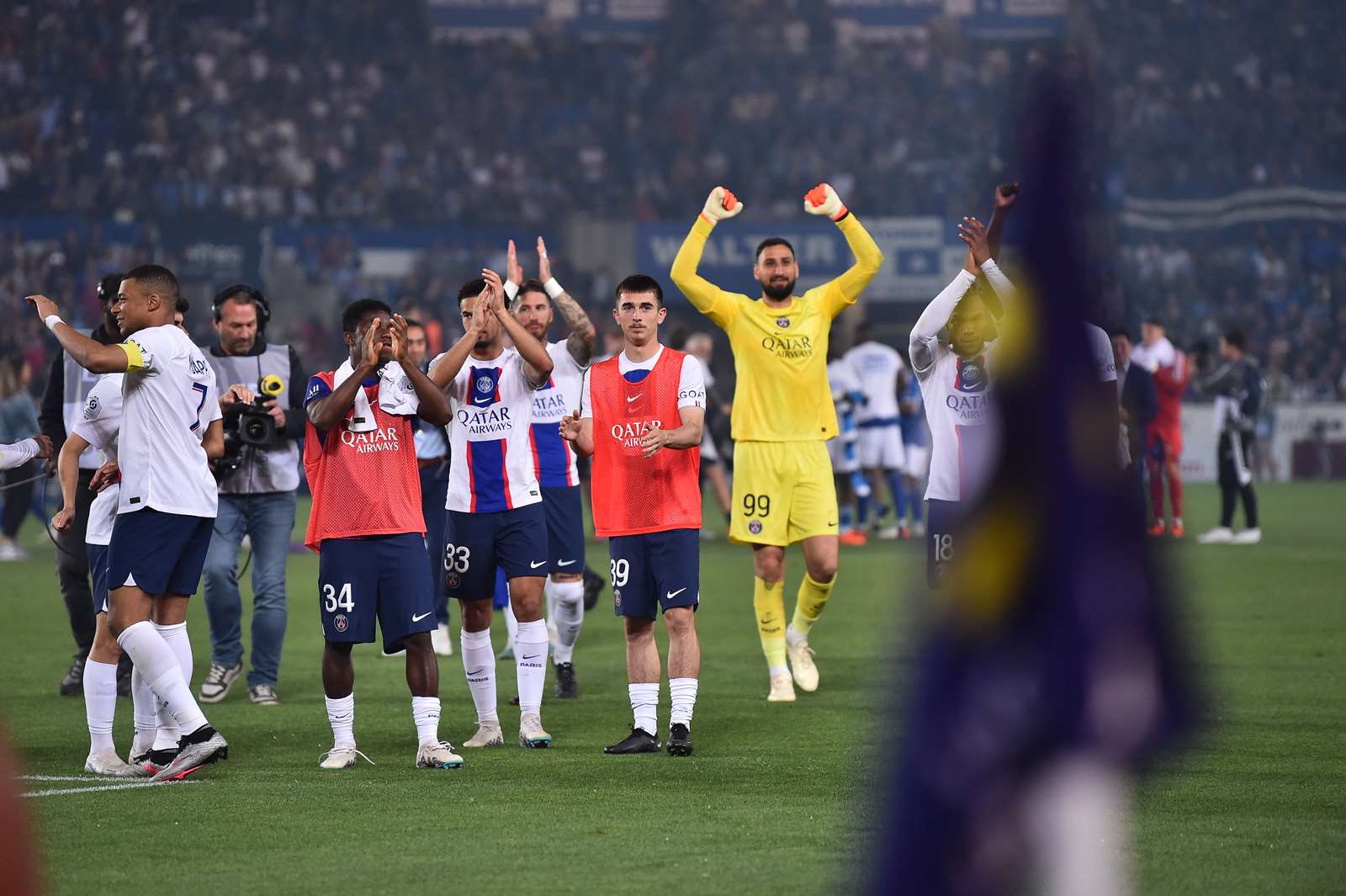 38/38 
For the first time in Ligue 1 history, Les Rouge et Bleu have sat at the top of the league table from the first round of matches until the last. After a 5-0 win at Clermont to kick off the season, Paris Saint-Germain have remained in first place. Better still, since Matchday 3 of the 2021-2022 season, the club from the capital have led the rest of the league. That's 73 consecutive matches: another record. 

Léo Messi, AT THE TOP OF EUROPEAN FOOTBALL
With his 21st goal of the season for Paris Saint-Germain, the Argentine became the all-time top scorer across the top five European leagues, overtaking Cristiano Ronaldo (495 goals). 

THE mbappé - MEssi CONNECTIOn
With another assist for Lionel Messi at Strasbourg, the French forward picked up his 12th assist for the Argentine. In all, 38% of the Paris Saint-Germain number 30's goals, across all competitions, saw Kylian Mbappé make the assist (12/32).