Mauricio Pochettino: 'We'll do big things in the future'
As the 2020-2021 season has come to an end, Mauricio Pochettino spoke to PSGTV about his first few months as Paris Saint-Germain manager, his first successes and his goals for the team's future.
Mauricio, when you joined in january, you must have had a lot of goals you wanted to accomplish in a short period of time. what was your priority?  
"My priority was to unify the squad. When we arrived there were about 12 players injured, a lot of others coming back from holidays. But the competition doesn't wait for you, you have to play after three days, get into the competition and then never stop. Physically, it is very difficult to work on the body, in a few months, when the competition has already started. We know that all these changes need time to adapt and competition often doesn't allow it, and that was our biggest challenge. There was also this period of Covid, with a lot of players affected, every day a different case. I think we have everything we need in the club. There are all the people who worked on the medical side, the performance and us, the coaching staff, we were able to unify all the criteria, to create an idea, an identity on how to work, always with common sense, so that the players can see it and understand it and so that they can arrive at the end of the season in the best possible conditions.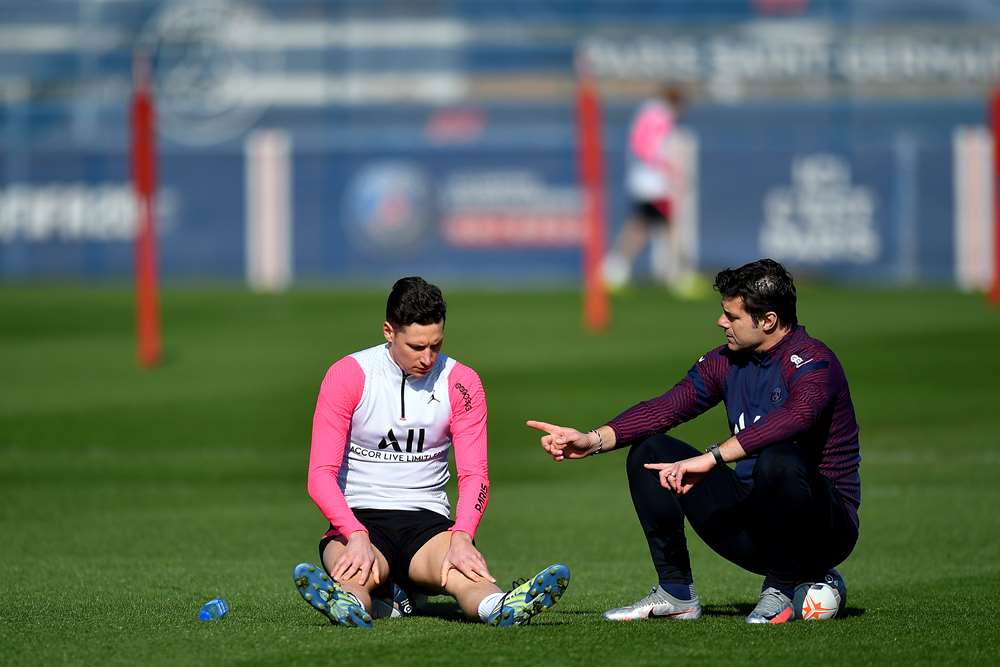 We discovered teams that were very well prepared physically, and we also had the handicap of having played a lot, of having participated in all the competitions until the end and in a period like this one with Covid, with injuries, I think that played against us a little bit and in some games we lacked the freshness."
and as coach, how did you get to grips with the squad? 
"Well, the first thing we had to do was to create good relationships, to be accepted in a club, in the middle of the season, to jump on a moving train. That's always a big challenge. That was the first thing to do. From there, we got to know each other in the most natural way, the most spontaneous way. I think the first approach went well and I think we generated a good atmosphere of work and energy between all the coaching staff of the club, with us and with all the players. I think we worked in a good way and above all, we achieved certain goals. We didn't manage to achieve all of them, but I think we laid a good foundation."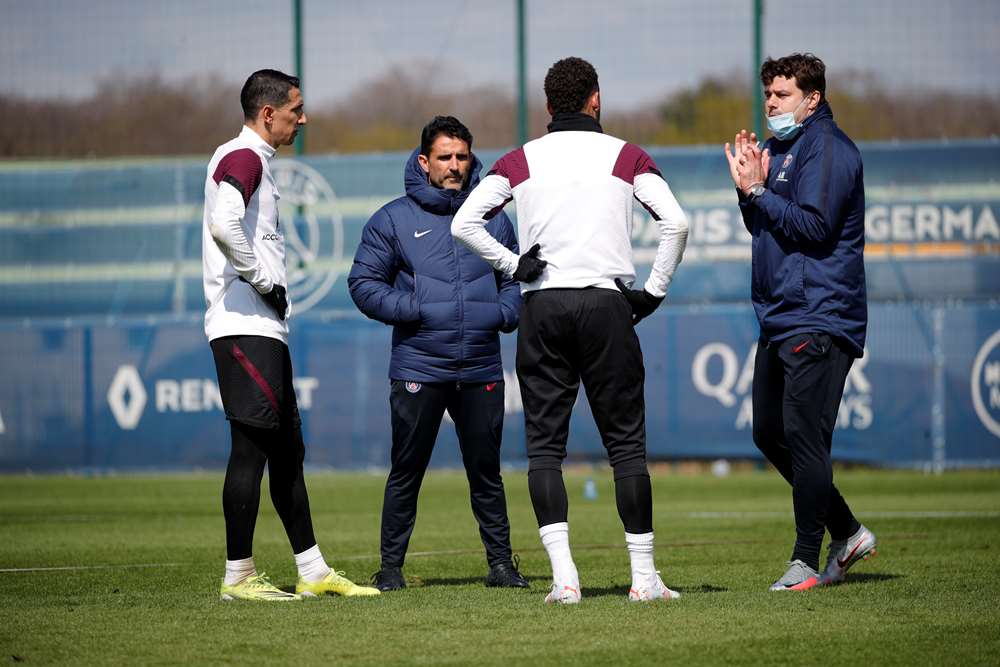 We also felt that you already had a very strong bond with the dressing room. We saw some nice moments with the players, like when kylian jumped into your arms after scoring... 
"You know, it doesn't take long to get to know a person. Nowadays, especially for us, the footballer encapsulates the entire person. You can work or play together for ten years and not create any bond. Time does not create everything, but it can help with certain things. But in a short time you can create a very strong connection. It's clear that we, as a coaching team, came in and received affection from everyone, we were accepted and through our way of being, spontaneous and natural relationships were created, and that leads to these kinds of moments."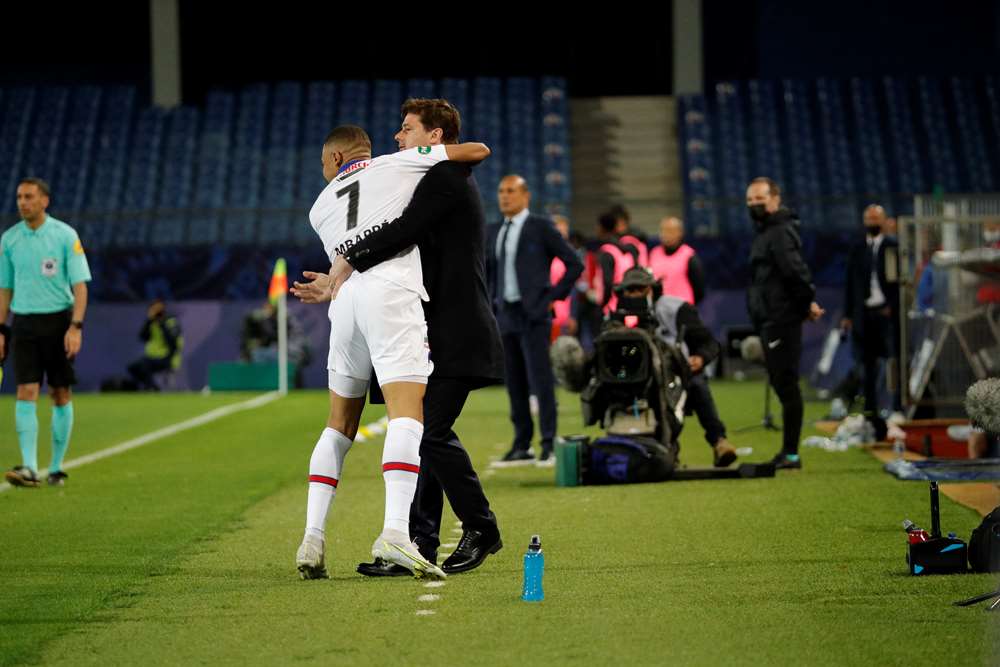 what satisfaction do you get from the work that has been done in these few months?
"I'm happy with the way the players adapted to the changes. There are a lot of things that couldn't be changed or couldn't be developed because of lack of time. But I think that with this way of working, and with the desire to be able to develop other kinds of ideas on the pitch, it will be possible to do great things in the future.
Of course I'm proud of the team's effort, because only we know what state the team was in and what we were capable of. I'm proud of all the people involved, not just the players, but all the staff at the club, everybody, because I think the effort was incredible, everything we did to stay alive until the last days in all the competitions. Winning the Trophée des Champions, winning the Coupe de France, reaching the semi-final of the Champions League, without being in your best form, and fighting until the last game with the possibility of winning the championship, and given the conditions in which we arrived in January, we should be proud of everything, of everyone who participated in this journey."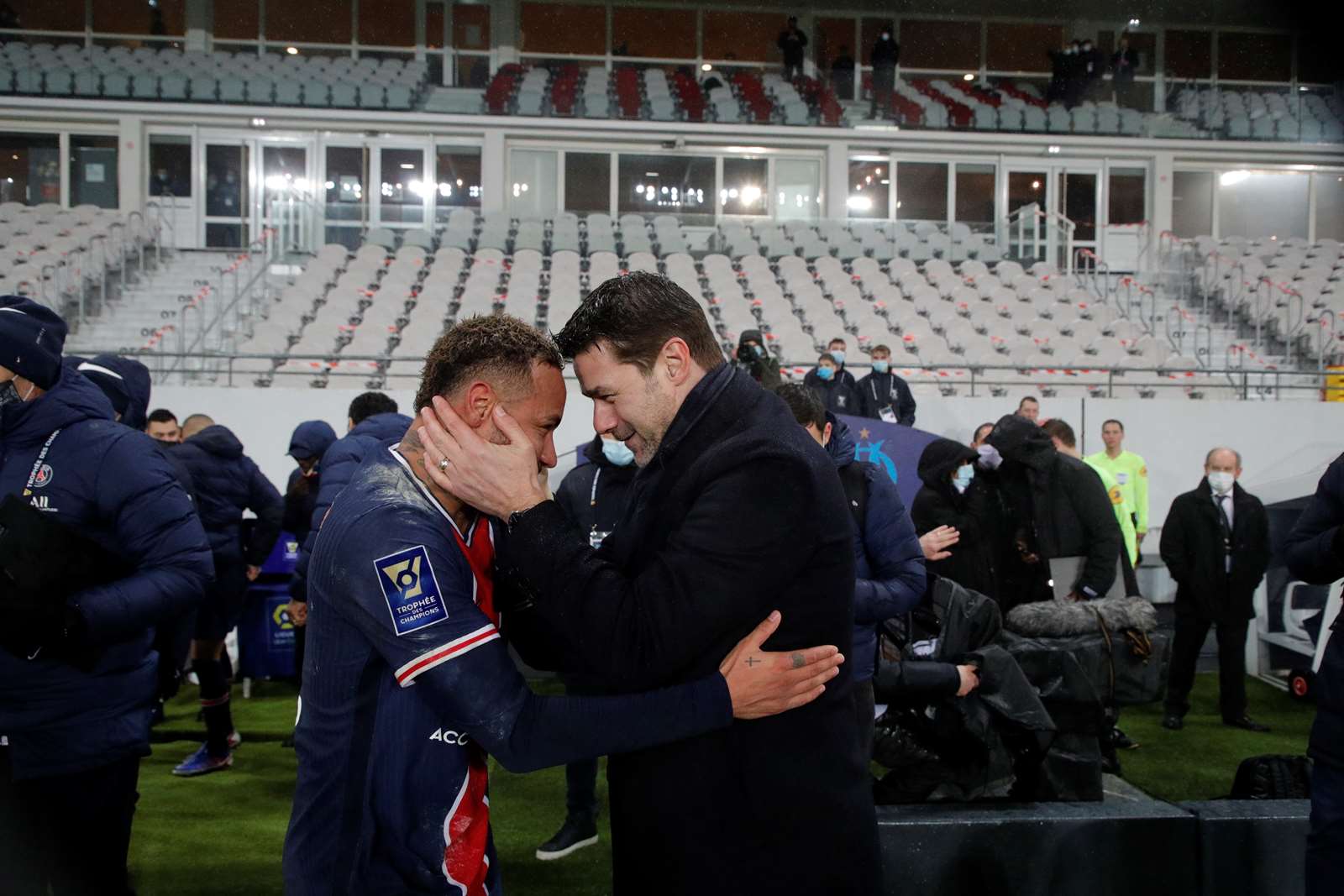 you seem to be proud of what you achieved but not entirely satisfied. is that correct? 
"I think that in football you are never satisfied. Because perfection doesn't exist. But we are always looking for that satisfaction that we can't find, because I always believe that football challenges you every day and that from season to season you have to be better and better. But in a club like Paris Saint-Germain, you are forced to think that perfection or satisfaction can come and that winning is the only option. And for a club like ours, it's about winning, winning and winning. And then winning again. It's a feeling I always thought I'd like to have. It requires a great, great amount of energy and always be sure that your priority is to be professional and that the difficulties and obstacles can always be overcome. And I think that's the challenge, to impose that here."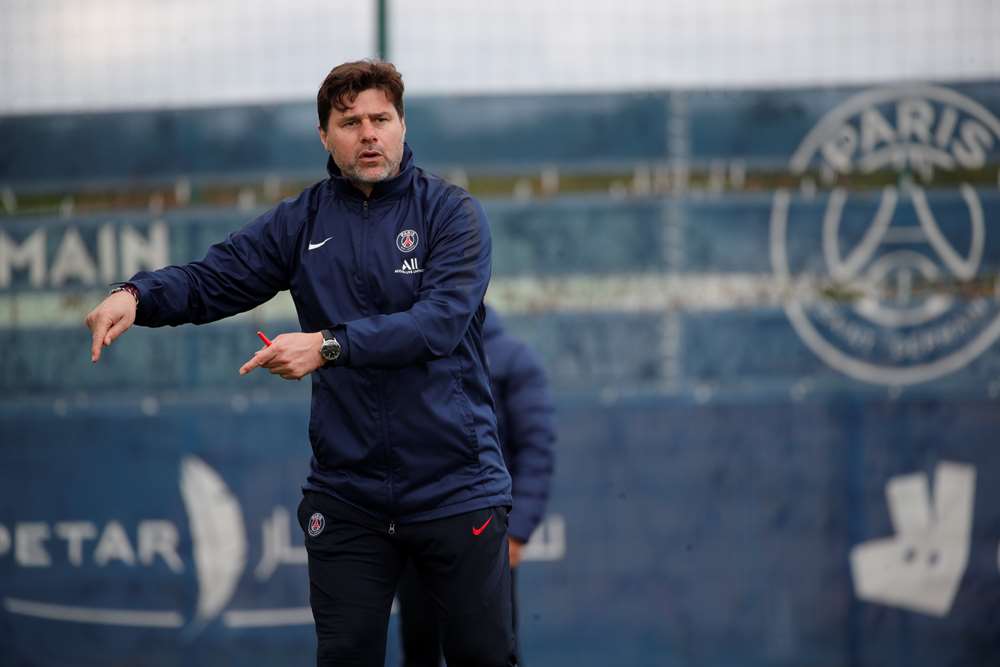 you are also back at the club as manager this time but without being able to share moments with the fans. Was that hard for you? 
"Yes, that's the most difficult thing to deal with. Not sharing all of this with the fans. The atmosphere that is created on a football field is incomparable. And that, for great teams like us, with great players, is a source of motivation, of energy. And this is something that hopefully will be solved soon and we will be able to have this strength again and with our fans, create this bond that makes the team better and will help us to achieve the goals that we have set."