Mauricio Pochettino: "We are very disappointed"
The Paris Saint-Germain coach and Gini Wijnaldum spoke to PSG TV after the 2-2 draw against Leipzig.
Mauricio Pochettino
« I think we started the game really, really in a bad way. We are not happy about that, we are very disappointed, the players and us. I think we are all so disappointed. We conceded the goal, we gave away the penalty, and I think the players and the team showed great character. We created chances, we made it 2-1 for us, nearly the third with Kylian in a very good action, but we didn't kill the game, because the best chances were for us. I think there were many positive things after 20 minutes. The first 20 minutes, I don't want to see anymore. I think we were all disappointed about the first 15, 20 minutes. We need to start the game in a different way. Yes, it's a thing to talk about, a thing to see why and try to fix. Then, when the game is open, the belief is there for the opponent and you give them some chances, you can concede. Overall, I think the result is fair. We're disappointed because we wanted to win and be first in the table, and now, we need to go to Manchester City to try to fight for first position.»
GINI wijnaldum
« It was a difficult match. I think we didn't start well. They started better. They had an early goal, a penalty. A great save from Gigio. Afterwards, we turned it around with two goals. I think we did better after 20 minutes, and in the second half, in moments, we played good football where we created chances, but also in moments, we made it difficult for ourselves where we lost the ball early on in the half, where they created chances. So, yeah, a difficult game, also because we made it difficult for ourselves. We gave them the ball too easily, so we have to improve on that.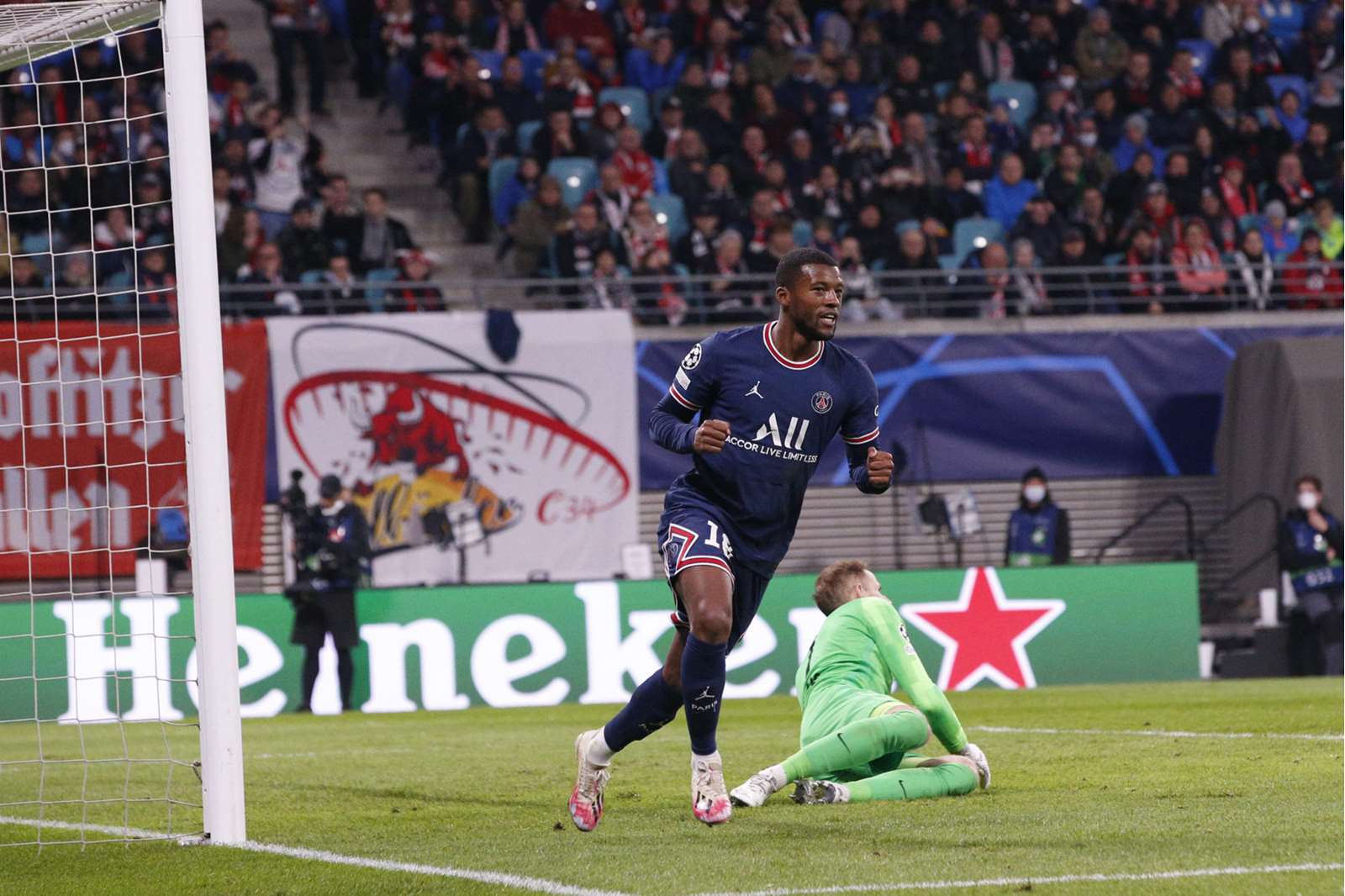 Well, everyone will say, 'It's a good game because you scored good goals.' I also think I created two chances, but I'm also looking at what I can do better, and there's so much more that I can do better in the game. So, I'm happy that I scored goals and could help the team, but also, I have to do better to win these games. But it is good that I scored two goals, also because I'd been waiting so long for this moment, and what's also good is that my teammates are really happy for me as well. That's good, but I cannot be too happy because the job is not finished.»