Mauricio Pochettino: 'There is a second leg and we need to believe'
The Paris Saint-Germain coach and his players spoke to PSGTV after Les Rouge et Bleu's match against Manchester City on Wednesday in the first leg of the UEFA Champions League semi-final (1-2).
Mauricio pochettino
"When we conceded the goal, there was a huge chance for Verratti and then a move from Mbappé to make it 2-0 for us and then we concede that goal. We are disappointed by the result but I think that the team wanted to win from the very first minute and we put in an excellent first half. Of course, we struggled a bit in the second half and that is to be expected, Manchester City are a top side. The way we conceded the goals was disappointing. Now there is a second leg and we need to believe."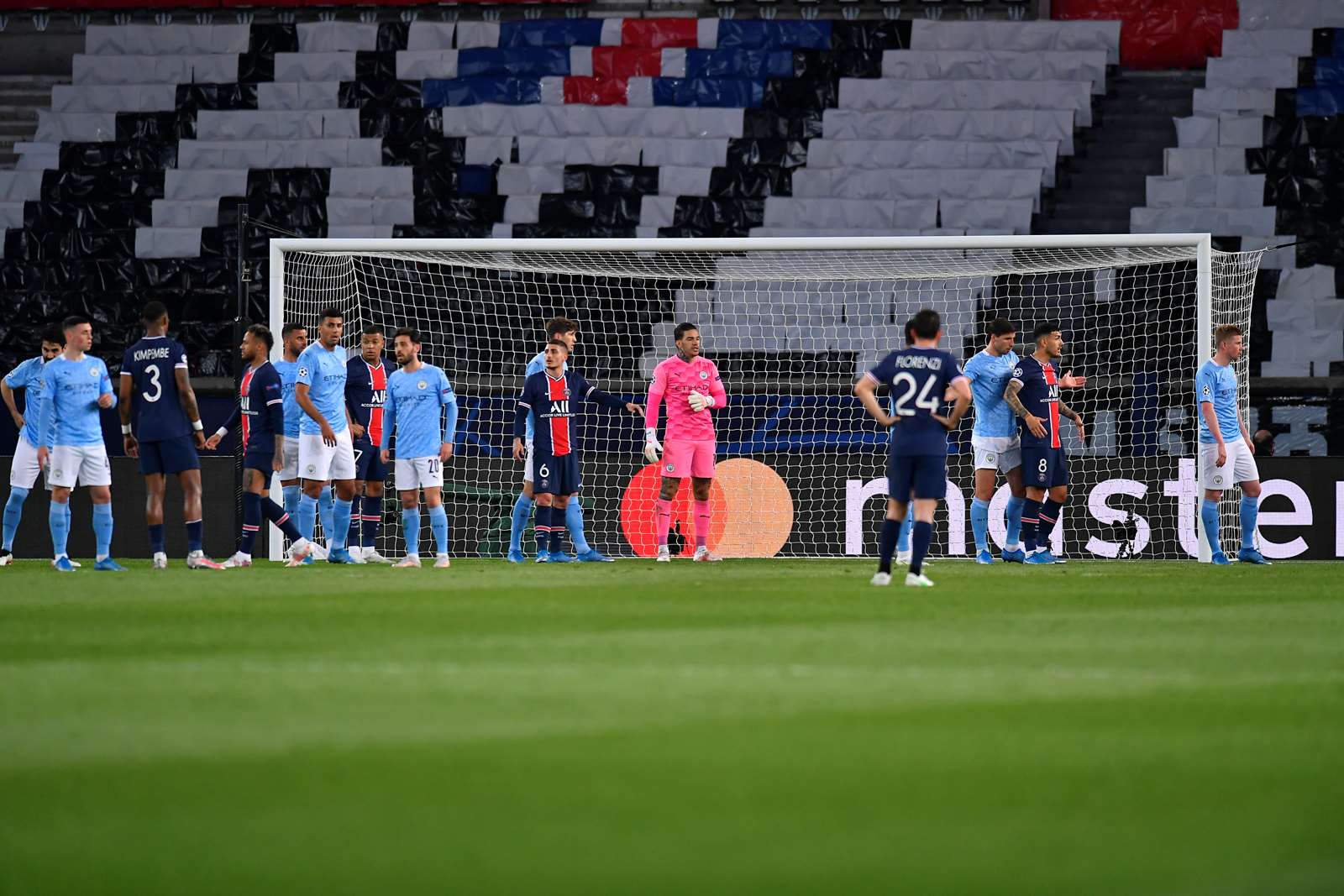 ander herrera
"I think that in the first half, we were very, very good. We created chances and we were just lacking that extra goal... It's true that they had lots of possession and we knew that in the second half it wouldn't be easy to have as much of the ball as we did in the first, but they didn't create many chances either. Their first goal was a cross and he didn't mean to shoot, and for the second, our wall opened up. So we didn't concede many chances, but the result is still a 2-1 defeat. Now we need to go there to try to win with nothing to lose, with lots of hard work and optimism." 
alessandro florenzi
"We started the game very well in the first half. In the second half, they had two slices of luck, a cross that went in and a shot that passed between two of our players, but these types of matches are decided on the little details and tonight they went their way. But we have to believe in our potential because we are good enough to get the result we need in Manchester."