Mauricio Pochettino: "The aim is always to win"
The Paris Saint-Germain manager answered PSG TV's questions in an exclusive interview, looking back over the first half of the season whilst also talking openly about the challenges awaiting his side.
Coach, WHAT'S YOUR ASSESSMENT OF THE FIRST HALF OF THE SEASON?
"I think that this season is one big challenge. There's been a lot of excitement, and I think that some very important things have been done. We have a great team, and what a great challenge it is to make sure that everything is working within the team and that, in the key moments of the season, those talents rise to the surface and give us the results that we're looking for and that a team like Paris Saint-Germain deserves."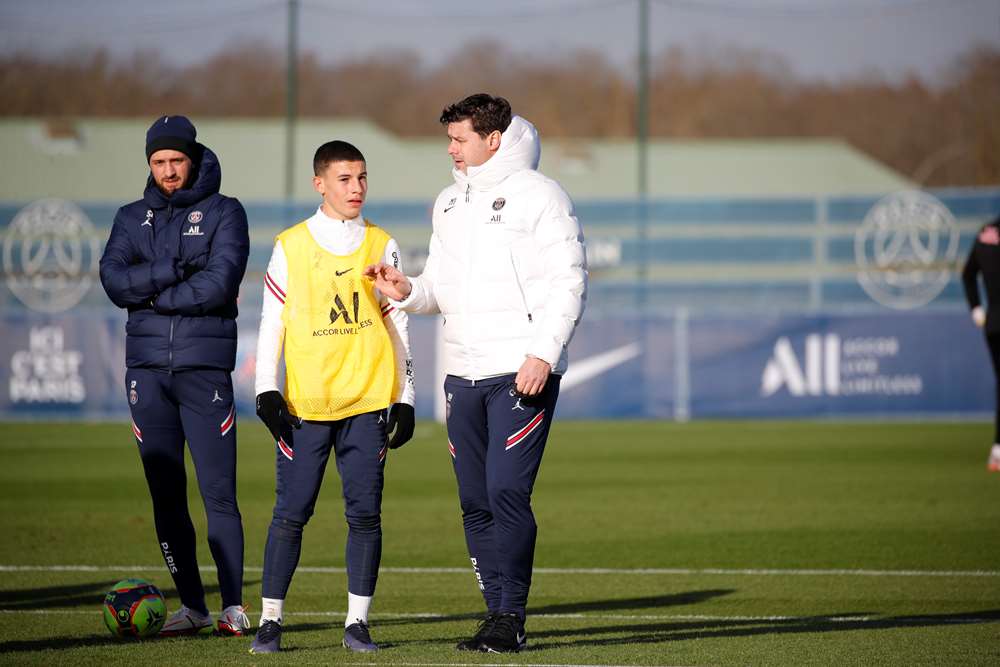 HOW DO YOU BED IN NEW PLAYERS?
"That's perhaps the most difficult thing to do. I think that in terms of football and philosophy, in terms of training and methodology, every manager is prepared for that nowadays. The secret, as I said at the start of the season, is for every player to feel as though they belong to a squad, to an idea, and for there to be a good connection, a good understanding, a good sense of unity in which we can all take part and feel important within the squad. I think that's the most important challenge, more so than any system, tactics or game plan."
HOW DO YOU CREATE THOSE CONNECTIONS?
"There are strategies for each player, but it's also a matter of time in order for you to get to know each other and to create those bonds. Naturally, relationships can never be forced; they need a certain amount of time. I think that every player coming into this squad – and this is normal – needs those moments and needs a different amount of time, and it's only as the season progresses that they'll become stronger."
WHAT HAVE YOU MADE OF THE STANDARD OF THE LEAGUE THIS SEASON?
"It's a difficult league. I think that there's merit in what we've done so far. It isn't an easy league, and it's improving year upon year. It's growing, and it's become very competitive. Naturally, given how Paris have done in recent years, we're always the team to beat, and I think that it's normal for the teams playing against us to have added motivation. I think that that extra effort sometimes makes matches difficult against teams that defend a lot and close down the spaces. It isn't easy, but it certainly means that we deserve to be where we are, at the top of the table."
IT ALSO FEELS AS THOUGH, IN ORDER TO GET THE BEST OUT OF YOUR TALENTED PLAYERS, DISCUSSION AND COMMUNICATION ARE VERY IMPORTANT TO YOU...
"I think that it's obvious that we footballers are people, and we always talk about football in an emotional context. Emotions rule over every aspect of life, and it's the same in football. The fans are driven by passion, which is an emotion, and we play football because we like playing football, because it's also an emotion that overflows inside of us. We can't treat footballers as though they're unmoving, lifeless things. They feel, they suffer, they have the same problems as any other person, but at the same time, they have a responsibility, which is to play football – to be competitive even more than just to play football – and to get results. You therefore have to take all of that into account to be able to deal with a sad footballer in the best possible way. It's very difficult for them to express their talent. A footballer whose priority isn't football or who has certain problems will always have trouble expressing their talent on the pitch, but I always refer to footballers in the same way that I would refer to anyone else, to any other person that I was speaking to, in order to develop their talent in whichever area they wanted to work in. I think that we're very often managers, but we're also friends, psychologists, parents. We adapt to our players' needs because, at the end of the day, we look at them as though they were our children.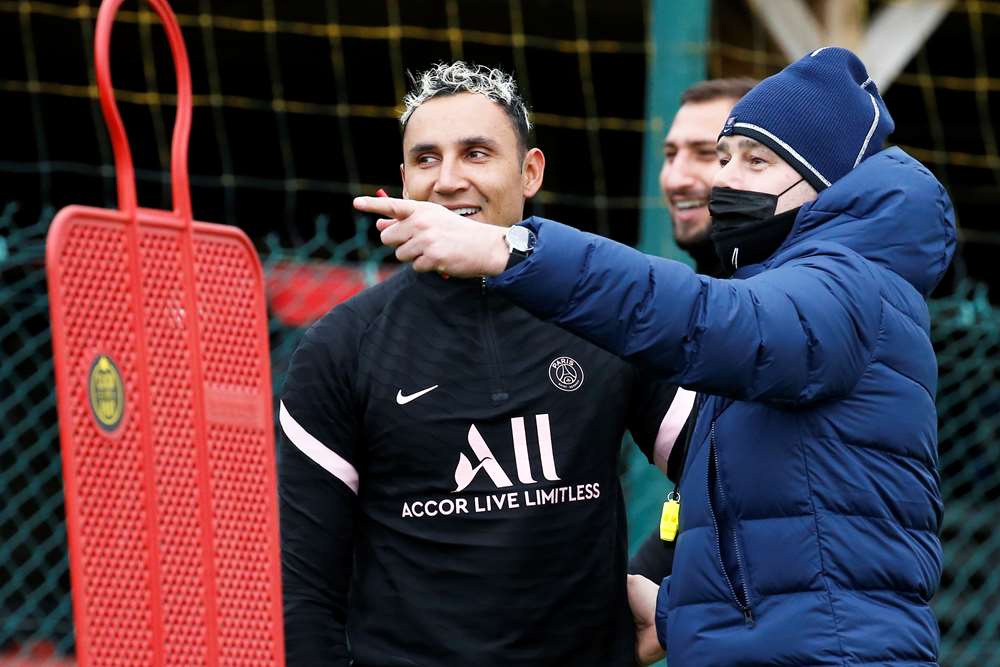 HOW ARE YOU APPROACHING THE REST OF THE SEASON?
"As I always say, we're all in a state of total uncertainty. We're living in difficult times with this virus, where we have a different case every day. We don't know whether, tomorrow, we'll be able to train with 20, 15 or 25 players, and we have to adapt on a daily basis. So, naturally, I'm hoping for the best. I hope that we can improve in every area, and I think that the aim is always to win and to come out on top in everything that we're involved in."