Luis Enrique: 'All work together to make a great team'
The new Paris Saint-Germain coach spoke about his ambitions with the Rouge-et-Bleu in his first press conference.
HIS FIRST WORDS
"I want to thank the club, the CEO and Chairman Nasser Al-Khelaïfi  and the Sporting Director Luis Campos for the faith they have shown in me. I hope to be able to repay them in the best way possible."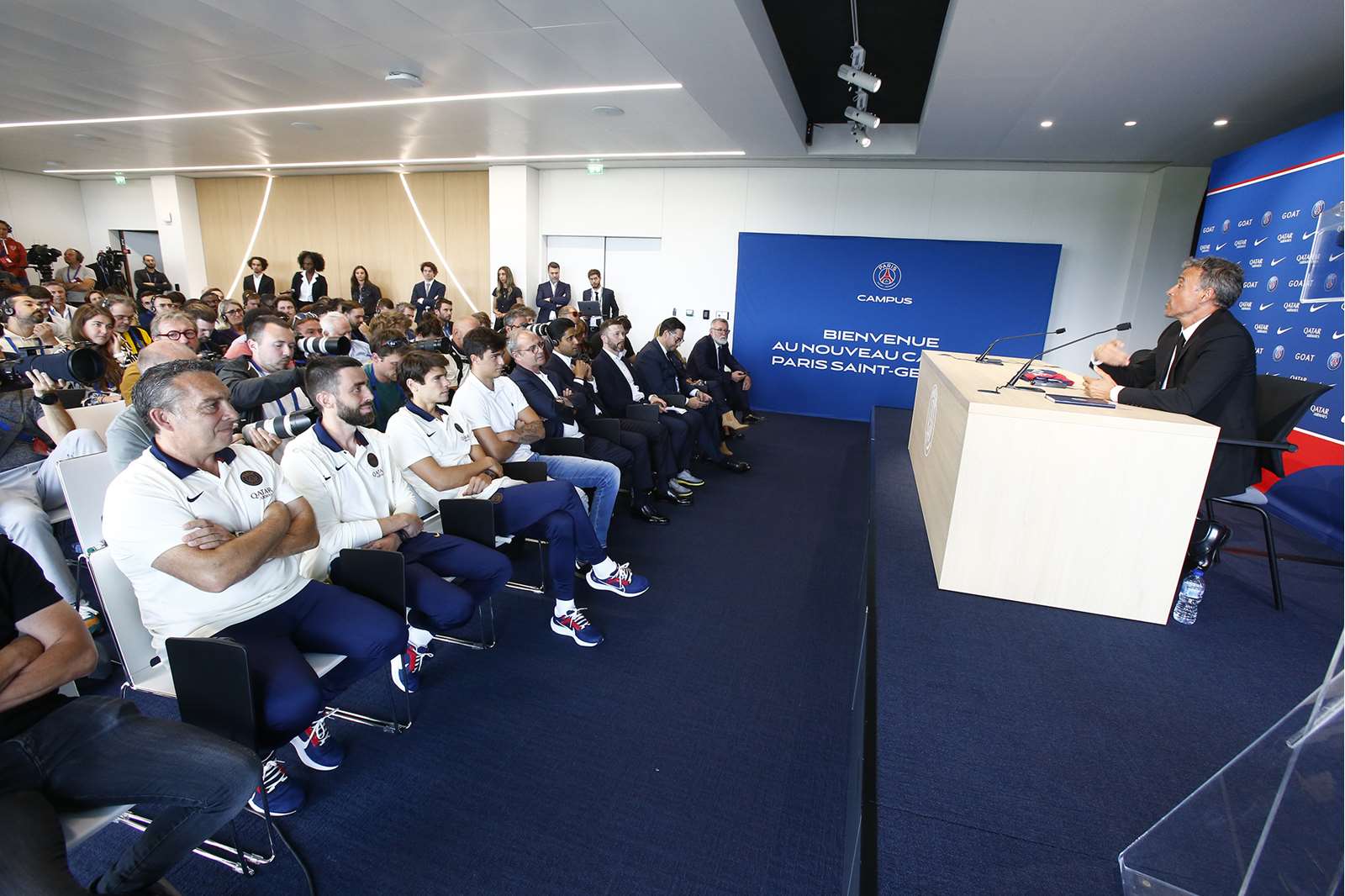 THE PARIS SAINT-GERMAIN PROJECT
"The project is in line with the people investing here. We want to play football that will please the fans, but will above all bring us results. Paris Saint-Germain have to aim high. I'm looking forward to learning a new language, discovering a new country and such a beautiful city with my staff. I've been working with them for a long time. They are young people working at a very high level, and who still want to improve. We have met with a number of people at the club, and we're going to try and get the most from the means available to me."
PSG CAMPUS
"I'm the first person to have slept at the PSG Campus, it's a wonderful place. The players are going to benefit from extraordinary comfort. It's not luxury, but it will allow them to do high-level work. And that's all that counts."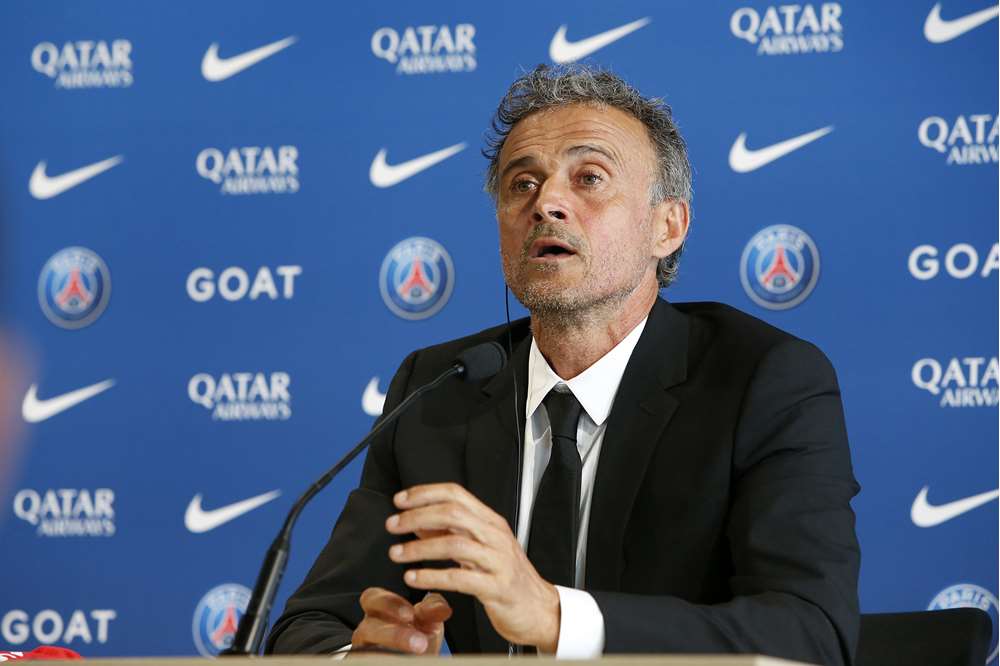 THE TRANSFER WINDOW
"We have started to work on the squad. Throughout my career, I have always got on well with sporting directors. We have been able to discuss things a lot over the last few weeks, and we agree on the idea we have for the squad and the transfer window. I'm convinced we'll have a great team and we'll achieve great things. Regarding this summers transfers, I want to take decisions based on consensus, see my players in training. We're entering a new era, we want to play an attacking style, we want the fans to enjoy watching their team."
HIS PHILOSOPHY
"An attacking identity is non-negotiable. My philosophy is to go forward. You have to adapt to the players you have, and get the best out of them. And my aim is to play attacking football in which the team comes first. We are going to have a great team, we want the fans to be proud. We will work all together to make a great team. I know it's not easy, but we have to create synergy, work together."
HIS RELATIONSHIP WITH THE PLAYERS
"That's my job on a daily basis. From my experience as a player, at Real Madrid or Barcelona, and then as coach of Barcelona, I have worked with a lot of stars. The players are intelligent, they know we are here to help them. And when they understand that, they commit totally to you. We have to provide the platform for them on which to shine."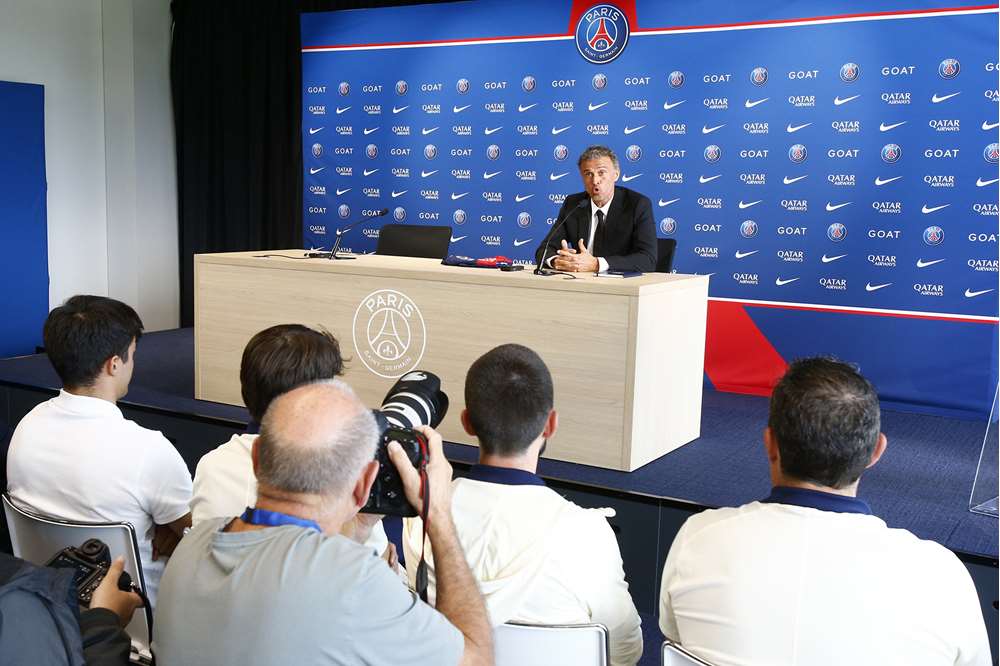 YOUNGSTERS
"Paris Saint-Germain have a great Youth Academy in which they have invested a lot. Young players are extremely fortunate to be here. I like relying on young players. I'm going to meet them, see them play, and I invite them to have a lot of ambition, because I like to give a chance to young players who have a desire to succeed."
OBJECTIVES
"I love the pressure that comes with my job. There are dozens of teams that dream of the biggest trophies, some have more experience than others, but we have to be ambitious and want to give our best, especially when you see this magnificent training centre."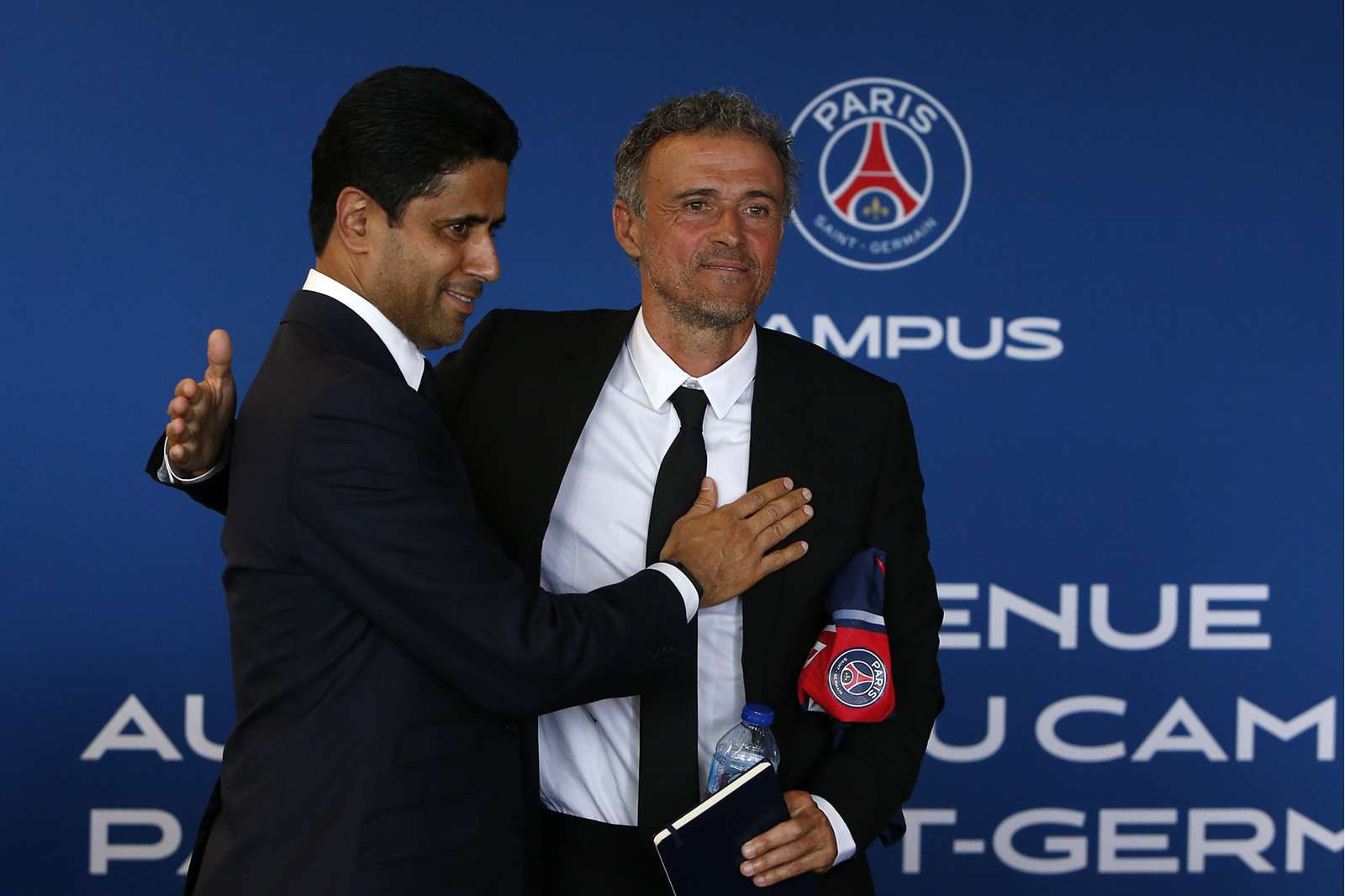 THE WORDS OF CEO & CHAIRMAN Nasser Al-Khelaïfi
"It's an historic moment for the club, the fact we're welcoming our new coach here at the PSG Campus. I want to thank our former staff for everything they gave. It's a new chapter that is opening, with a new way of playing. We're welcoming one of the best coaches in the world. He has already done some incredible work in terms of his systems and the way he has had his team playing."