Ismaël Gharbi: 'It really is a dream'
The Paris Saint-Germain coach and young Ismaël Gharbi spoke to PSGTV after the draw with Troyes.
ISMAEL GHARBI
"Honestly, I have been waiting for this moment for a long time. I have dreamt of this moment. It's very important for me to make my league debut for the first team, and even more so at the Parc. It's an honour and I hope that there will be many more moments like this one, I am very happy. The next objectives? Playing. Playing as many matches as possible, I hope! And I will always give my all, give everything, be it for a couple of minutes or a whole match, I will always give 200% for the club and give everything. I hope to give my all for a long time.
"Even in my wildest dreams when I was younger, and even now, I could never have believed that I would be able to train and play with Messi, Neymar, Mbappé and Di Maria. Playing in attack with them, passing to them and them passing to me... It really is a dream. I could never have imagined that, I am happy. I was looking for the coach, I wanted to thank him. I had been waiting for this moment, it's a huge source of pride, especially given that my parents are here. I am very happy and I will go to see him right now to thank him."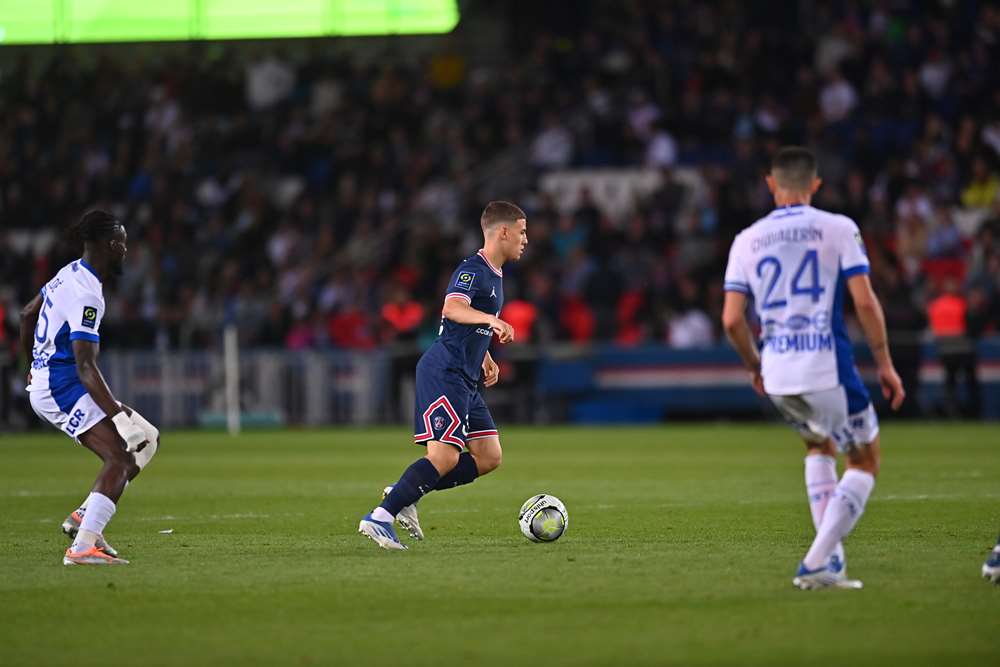 Mauricio Pochettino
"I think it's an important thing. He came to see me and gave me a hug. I know what it means from my coaching career at Espanyol, Southampton, Tottenham and now in Paris. I think that it is priceless to feel this emotion that they share with you and I hope that they can build a very good career in the future at this amazing club."