Everything on the trip to Montpellier
History, what's at stake and keys to the match! Find out everything you need to know before the 37th match day of Ligue 1 between Montpellier and Paris Saint-Germain on Saturday 14 May at 9pm at the Stade de la Mosson.
A little bit of history...
This is the 71st official meeting between the two teams, with a clear advantage for the Parisians with 31 wins, 22 draws and 17 defeats.
The capital club are on a run of 5 consecutive victories against Montpellier in the league, with 17 goals scored and only 2 conceded.
At La Mosson, the record is more balanced for the Red and Blue: 10 wins, 12 draws and 11 defeats. Paris Saint-Germain are on a two-game winning streak there, with 3-1 victories on 7 December 2019 and 5 December 2020.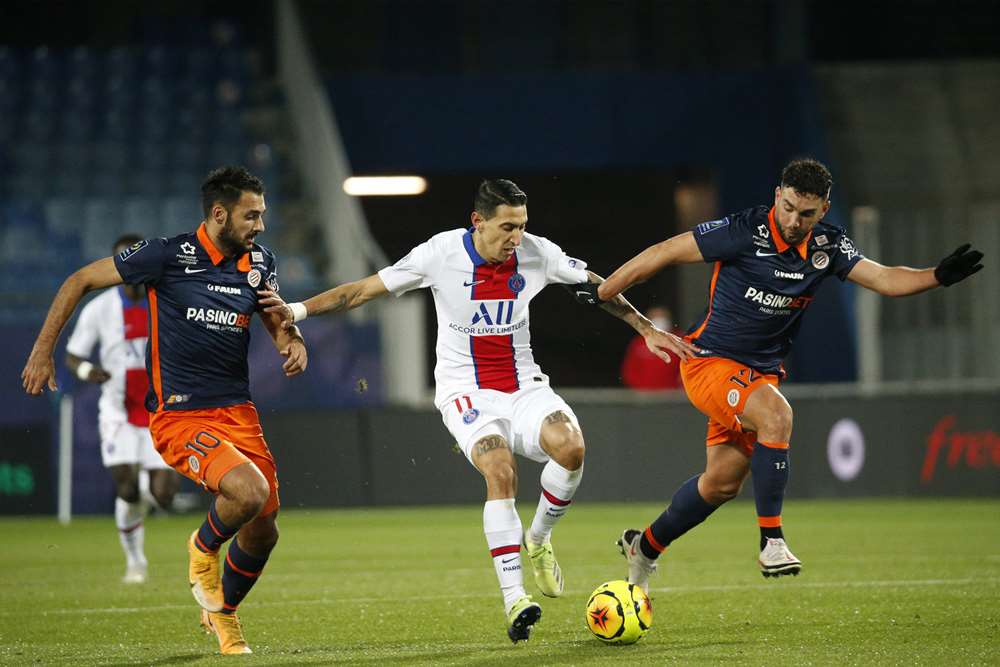 The matches in Montpellier have sometimes turned out to be big wins for the Parisians: it was at La Mosson that they scored 5 away goals for the first time in the history of the club in the first division, on 13 April 1982, with 5 different scorers (5-2, goals by Sarr Boubacar, Dominique Rocheteau, Jean-Claude Lemoult, Ivica Surjak and Eric Renaut).
23 players have played for both clubs: Christian André, William Ayache, Claude Barrabé, Bruno Carotti, Aliou Cissé, Patrick Colleter, Xavier Gravelaine, Vincent Guérin, Jonathan Ikoné, Thierry Laurey, Jean-Claude Lemoult, Francis Llacer, Patrice Loko, Claude Lowitz, Nicolas Ouédec, Christian Perez, Patrice Py, Laurent Robert, Mamadou Sakho, Stéphane Sessegnon, Benjamin Stambouli, Siaka Tiené and Daniel Xuereb.
With eight goals scored, Kylian Mbappé is the top scorer for Paris against Montpellier ahead of Angel Di Maria (5 goals), Rai and Pedro Miguel Pauleta (4 goals).
What's at stake...
With a 12-point lead over second-placed Marseille, Paris Saint-Germain have already clinched their 10th French league title.
Kylian Mbappé, who is looking for an unprecedented double of top scorer (24 goals) and top assister (15 assists) in the league, is facing a Montpellier team that he enjoys playing against: the Parisian number 7 has scored 7 goals in the last 6 matches against them.
Marquinhos could wear the captain's armband for the 113th time to join the top five in the club's history, behind Thiago Silva (293 matches), Dominique Bathenay (227 matches), Claude Makélélé (115 matches) and Pedro Pauleta (114 matches), level with Paul Le Guen (113 matches).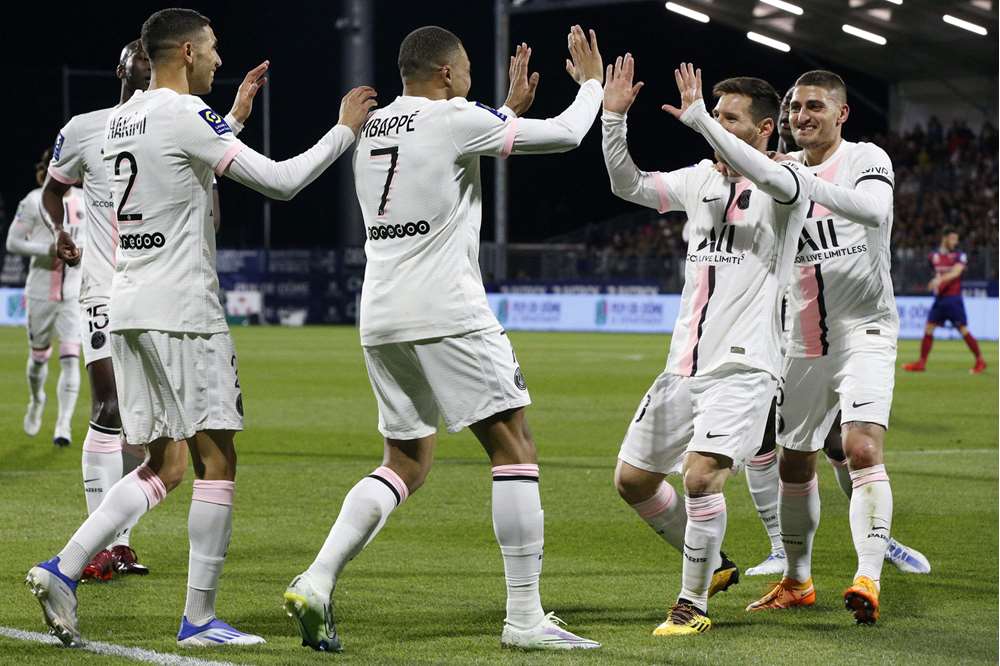 The keys to the match...
12 goals scored in the last three trips to Clermont (6-1), Angers (3-0) and Strasbourg (3-3), Paris Saint-Germain's strikers have been ruthless on the road.
The Parisian attackers like facing Montpellier (30 goals scored in the last 9 official matches) and have scored a total of 112 goals against them.
16 clubs, including Montpellier, have already reached the milestone of 100 goals conceded against the Parisians: Saint-Étienne (167), Lyon (161), Lens (150), Bordeaux (148), Marseille (147), Nantes (146), Metz (138), Bastia and Lille (134), Sochaux (127), Monaco (124), Toulouse (119), Nice and Rennes (118), and Strasbourg (109).