Defeated at City... But qualified!
Paris Saint-Germain lose at Manchester City in the 5th round of the UEFA Champions League group stage (2-1). A look back at the match.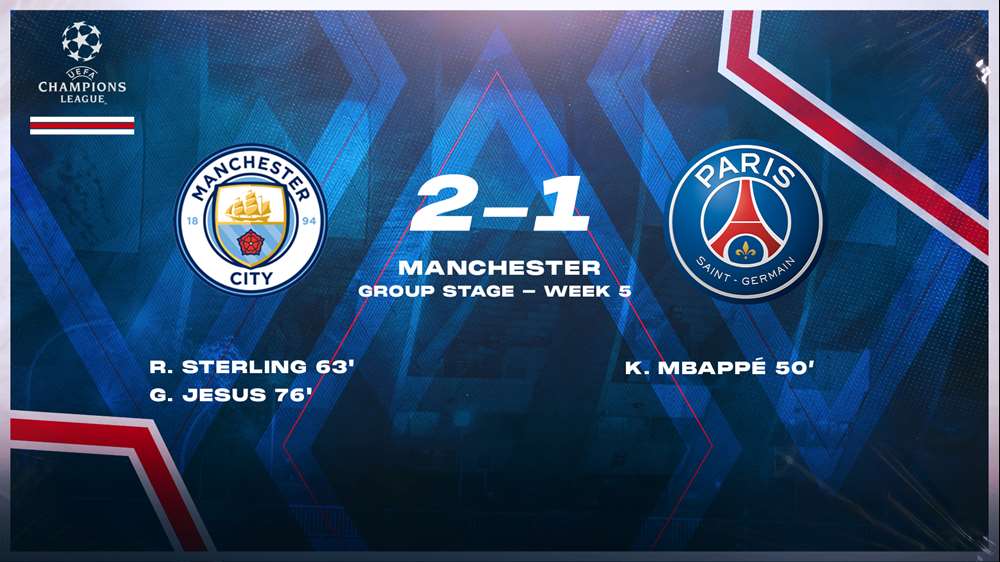 An electric match in the Manchester cold... Almost two months after the well-earned victory at the Parc des Princes (2-0), the Parisians headed to English soil for the headline fixture of group A. In a hostile ground where the champions of England had not suffered a single defeat this season, Mauricio Pochettino had to deal with the late withdrawals of Verratti and Wijnaldum.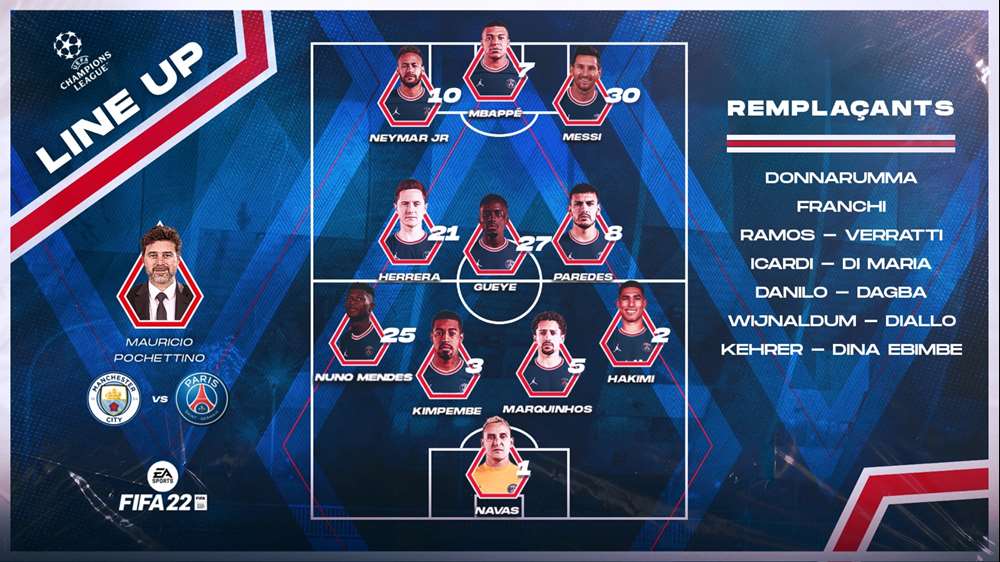 The intensity with which the match began set the scene for the 22 starting players: Pep Guardiola's men held the ball and sent wave after wave into the Parisian box. As in the previous meeting between the two sides this season, our Rouge et Bleus had to defend together, withstand the barrage and stay composed. All of the Parisians were involved: Presnel Kimpembe blocked an attempt from Rodri in front of goal (5th minute), Hakimi deflected a ball from  Mahrez (18th minute), whilst Keylor Navas kept his gloves warm to block the Mancunian advances. The Costa Rican could even count on his post to save a powerful shot from Gündogan in the 33rd minute.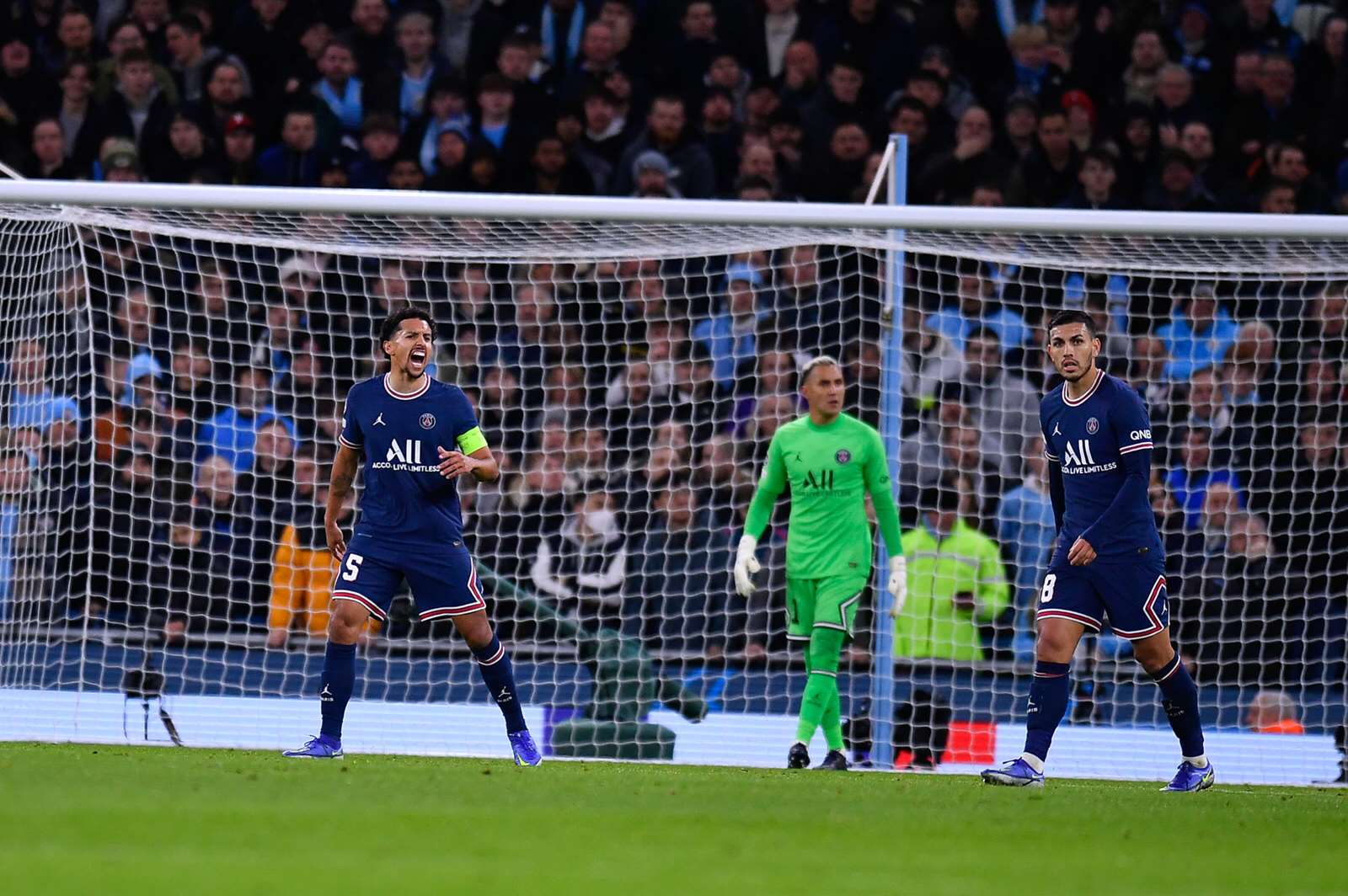 Even if our boys did everything to take every opportunity, like Neymar Jr in the 17th minute, Hakimi, Nuno Mendes and especially Mbappé in the 44th minute, the Parisians found themselves under the cosh and resisting. This tenacity brought its fruits after halftime. In the first attack, Pochettino's men found an opening after a magnificent piece of teamwork was finished off by a cold-blooded Kylian Mbappé as he made it 0-1 in the 50th minute.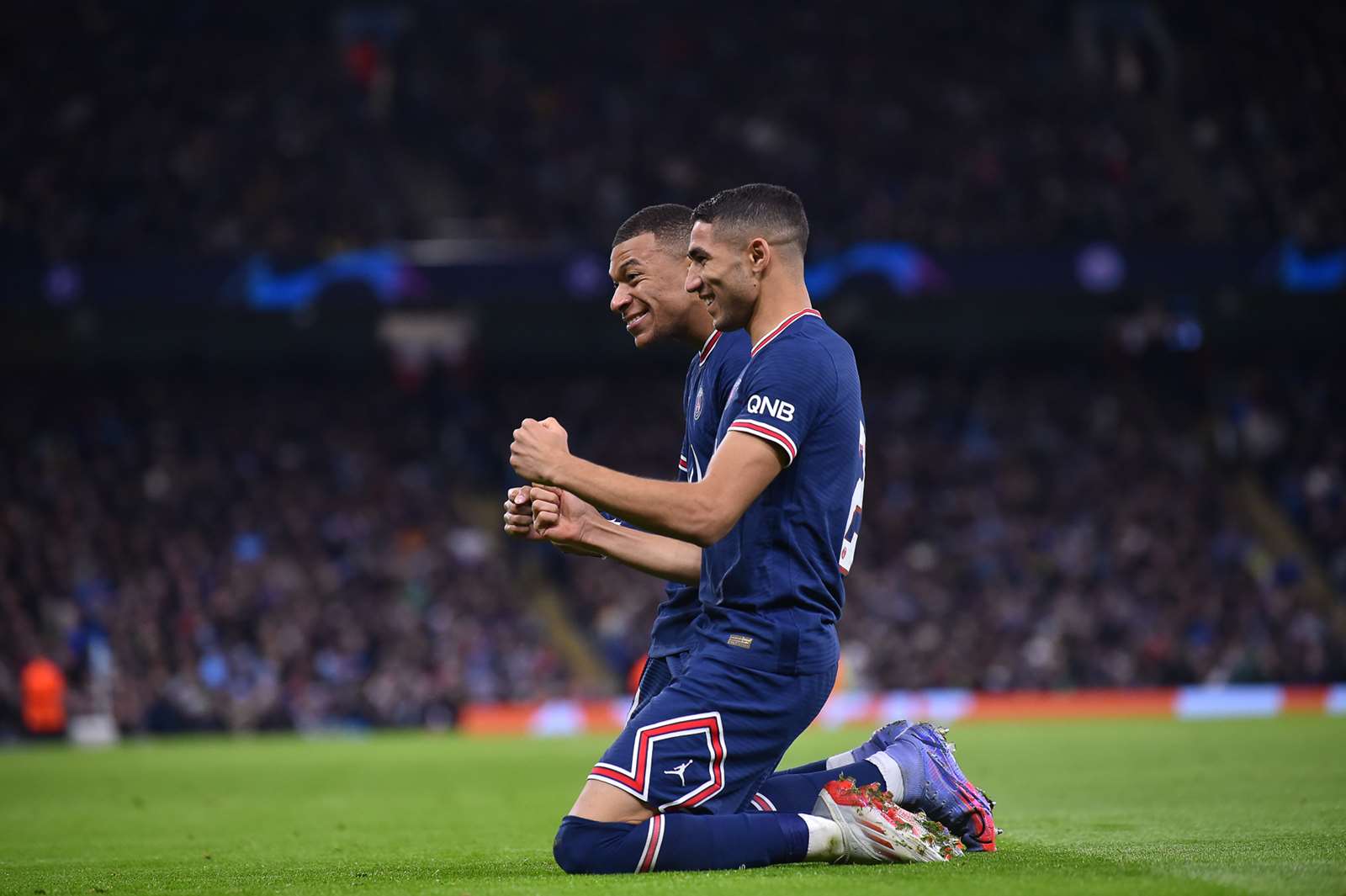 And then, the wind changed. As the two teams exchanged blows, the Citizens equalised through Sterling, who converted from Walker's cross to make it 1-1 in the 63rd minute. Despite a wild end to the match and with Mauricio Pochettino forced to take off Ander Herrera and Nuno Mendes due to injury, Neymar Jr came close to giving Paris the advantage once more after another good bit of teamwork. It was Pep Guardiola's squad who found the breakthrough however, with Gabriel Jesus scoring in the 77th minute (2-1, 77th).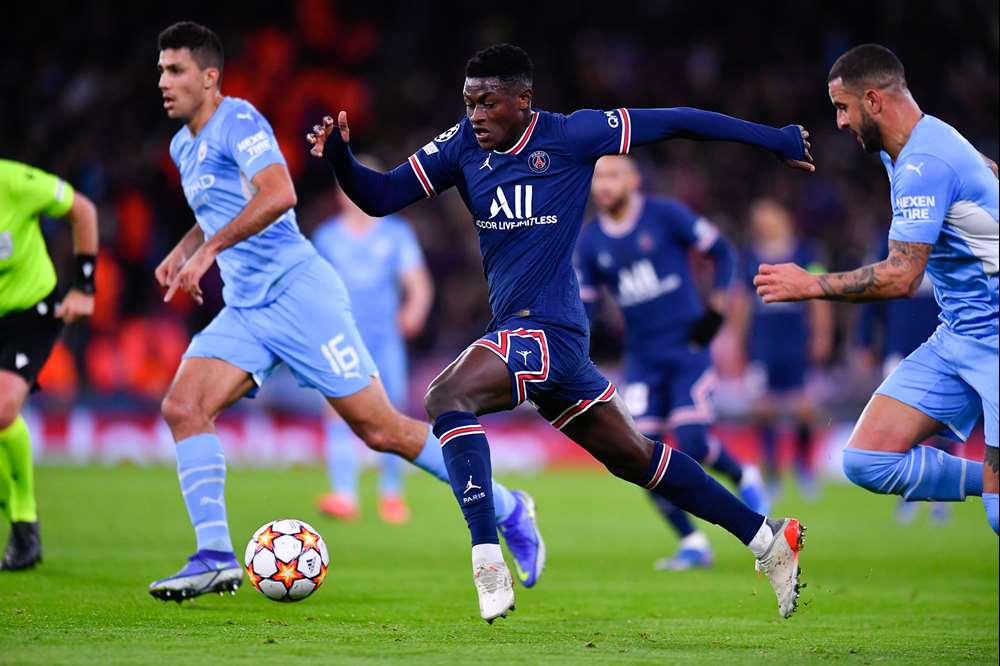 The game did not go the way of the Parisians in the end, but one eye was kept on the other match of the evening between Club Bruges and RB Leipzig. The Germans got the job done, winning 4-0 in Belgium and ensuring Paris Saint-Germain qualify! After 5 rounds in the group stage, the club from the capital are now assured of a springtime in Europe. It's a long and winding road, but the journey continues...