Wijnaldum: 'We must keep improving'
Georginio Wijnaldum, Leandro Paredes and Mauricio Pochettino spoke to PSG TV following the 4-1 win over Club Brugge on Matchday 6 of the UEFA Champions League.
Mauricio Pochettino
"I am happy, very happy with the performance. I am very happy for the players who deserved this kind of performance. I am very happy for them. It was a very good game, great to watch, and I'm happy for the club, for all the fans, and it's always good to finish the group stage with a win. It's always important and a good sign when the strikers score. It's good for them and very good for the team."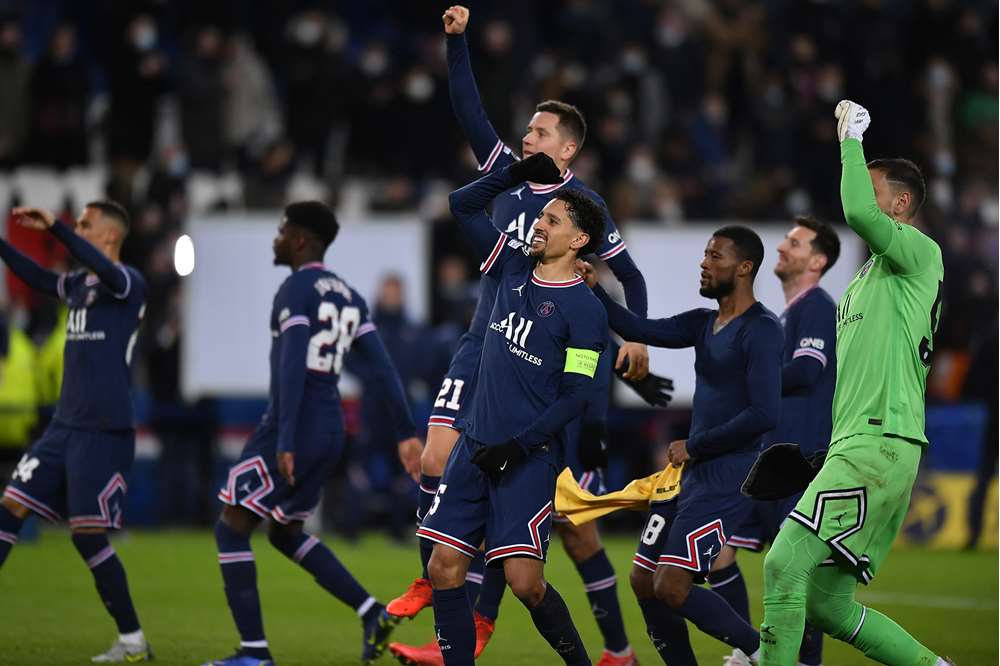 georginio wijnaldum
"I think we started very well, being aggressive, playing fast and with intensity, and you can see that with our quality, when we play together, we can be really dangerous and that's what we did. I think we had five chances in the first ten minutes, so we started really well, and then we scored two goals, which makes it easier. We started really well. But we also had some down moments, where we lost a lot of easy balls, especially in the second half. That makes it more difficult, and they scored, and we had to change something. That's why I think we still have things to improve. I think at the moment all the games are important for us because we have to keep improving as a team and keep playing better, so it was a very good test for us. Maybe we were already qualified but it was still a good chance for the team to improve and I think we did that today. So it was a very important game in that respect."
leandro paredes
"Of course it was important for us to win today, to win well, to win playing in the way we wanted to, at the rhythm we wanted to. And we're happy we did that. Lionel Messi's goal? It's important for him to score, to be happy, to be confident. We're going to do all we can to make sure he can continue scoring. Playing my 100th match for the club? I'm happy, because I play for this shirt, for this club in a team of friends. I'm proud to have played 100 games, and I hope there will be a lot more."