Christophe Galtier: "There's always a real desire to get going"
The Paris Saint-Germain manager answered questions from PSG TV and the media ahead of his side's opening Ligue 1 fixture away to Clermont at 21:00 CET this Saturday at the Stade Gabriel Montpied. Here are some extracts.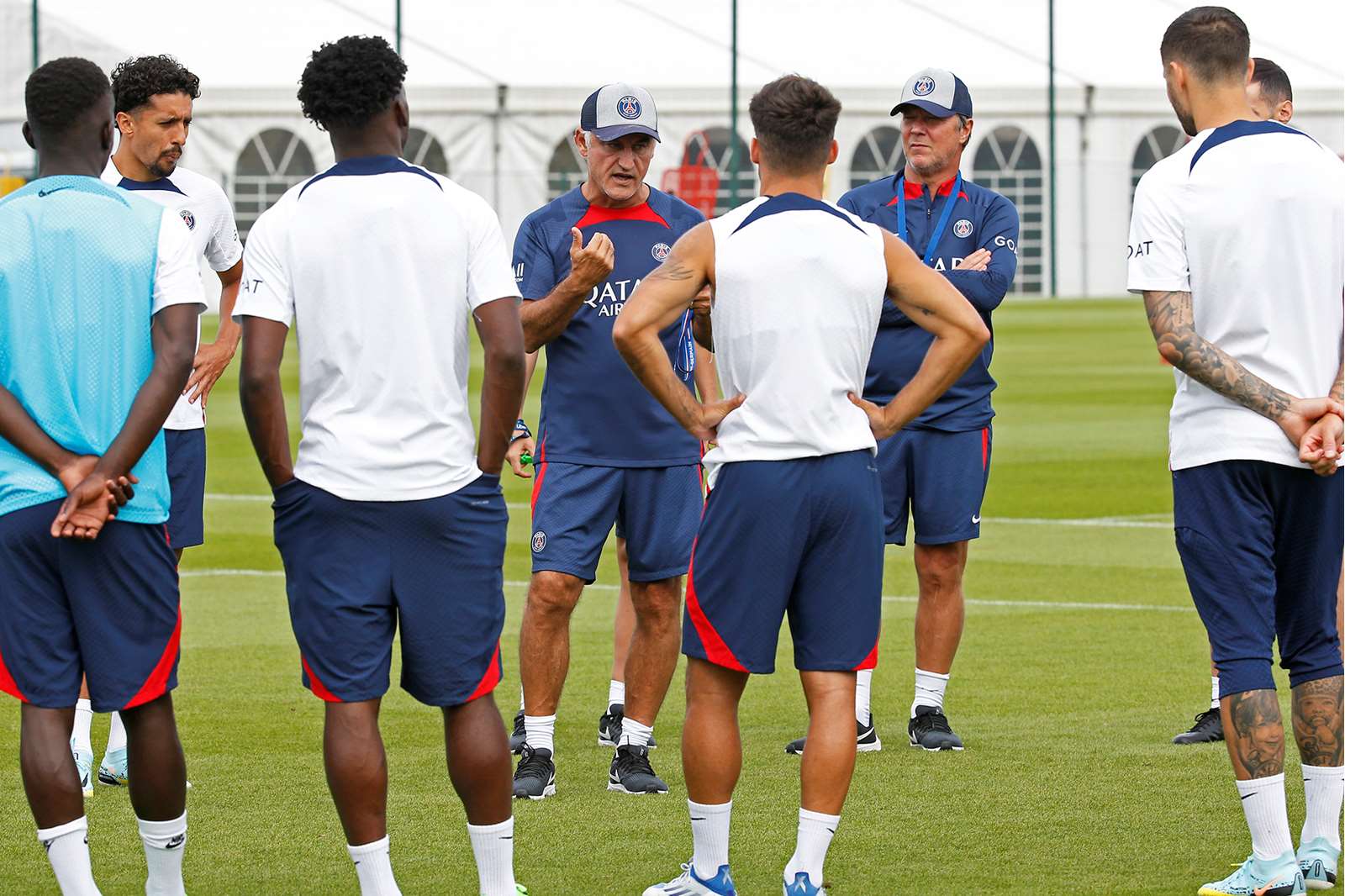 ON PRE-SEASON
"We're doing pretty well physically, and we're starting to finetune things tactically. We've played pre-season games in full stadiums and with a lot of intensity. We've had a good, injury-free pre-season. Eeveryone has worked hard; the squad has been professional, and their mindset has been good. The players have been receptive in training and have played a part in preparing for matches with the system and with a lot of video analysis work to correct certain mistakes. They also have ideas that they want to assert, so you have to be attentive. It's been very interesting."
ON THE TROPHÉE DES CHAMPIONS
"I appreciated the fact that we scored so many goals, and I liked the team's respect for its own organisation, our playing ideals, our decent spells of possession and the fact that everyone put in a shift. There was a desire to attack in numbers and to defend well, and we didn't concede many chances. That said, we can't give our opponents so many opportunities from set pieces."
ON CLERMONT
"It's the opening game. The players will be really up for it in a full stadium. They had a good season last year for a promoted side, and they'll want to cause us problems. We'll need to stay focused and to be as dangerous as possible. Of course we're going there looking to win. We do this job to play competitively and to feel things; we live for competitive football. This is the opening game, and we want to get stuck into the league season. There's always a real desire to get going. Stadiums fill up when Paris Saint-Germain come to town. There's real opposition, and I'm looking forward to seeing it."
ON KYLIAN MBAPPÉ
"It's a pleasure to have Kylian Mbappé back for the opening league game. He's really happy to be back in competitive action. Balance is about desire. It's also an individual responsibility. We need to be careful not to give our opponents chances to give us the runaround. That's a priority for the team but also an individual responsibility. When one player puts an effort in, it makes the others want to as well. In a match, you sometimes have to sit back and go with the flow at certain points. You can find yourself with strikers who, for a whole host of reasons, have trouble tracking back. We need to accept the idea of defending together, but we might also switch off. In that case, you need to stall for time so that you can rebuild the team's defensive unit."
ON SERGIO RAMOS
"Sergio Ramos is one of the key figures in the dressing room, and I tend to think that a player like him, whether he's playing or not, should bring experience. You don't play in that many big games by chance. Experienced players haven't always played at my former clubs, but I rely on them. They can teach me things, mainly thanks to their background. Sergio hasn't missed a single training session. He picked up a knock on his quad against Nantes, and I asked him whether he could still play. He said he could, so I let him be."