Christophe Galtier : "There is unity in the group"
The Paris Saint-Germain coach was accompanied by Warren Zaïre-Emery to talk to PSGTV after the victory over Brest on the 27th Matchday of Ligue 1 (1-2).
Christophe Galtier
"The victory feels good. It's the fourth in a row in the league. It came at the end of the game, but it could have happened in the first half-hour. It could also have happened in the second half when we had a lot of opportunities, we had 17 shots on goal, we had 7 or 8 chances. Brest had a good counter-attack, perhaps badly managed by us. But three days after our collective disappointment, the players were keen to come and win here, to continue our run in the league. And it's also a victory that makes our supporters feel good, who were in Munich with, I imagine, a lot of disappointment on the way back, but who were still very present tonight. And to score that second goal, to win, shows that there is unity in the group and that we all want to go for this 11th title."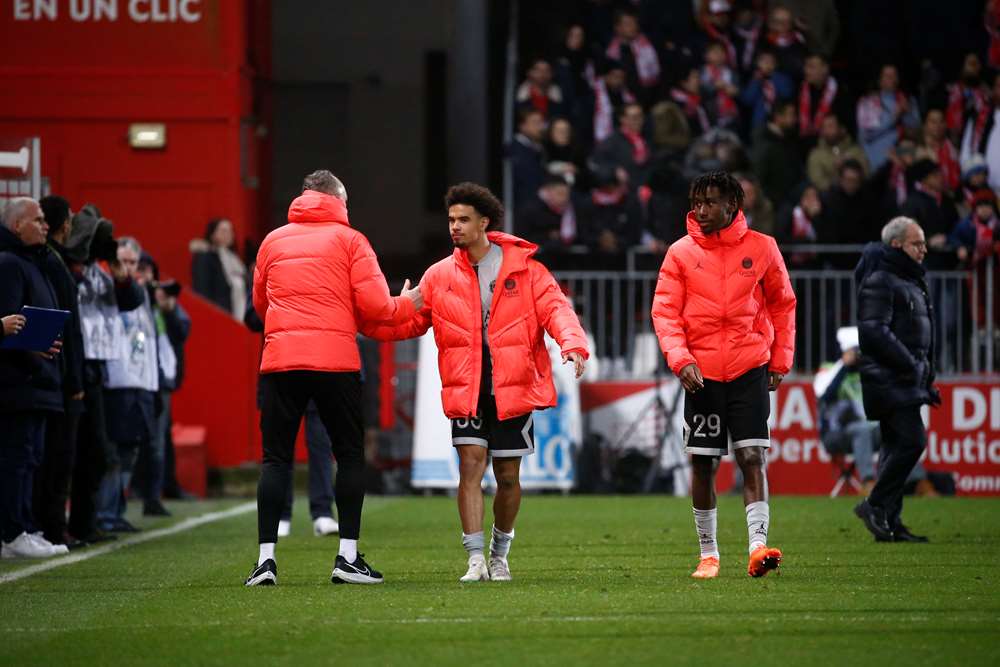 WARREN Zaïre EMERY
"We started the game well. We let them come back with a goal. We finished well, which shows that we are a united team that doesn't give up until the end. It's important to keep this lead, it would be the club's 11th title and it would be historic to win it this year."