Assister, goalscorer : Mbappé 90 minutes away from making history
The Paris Saint-Germain striker, who scored and assisted again against Montpellier, continues his run at the top of the Ligue 1's most decisive players' charts.
In 90 minutes, the curtain will close on the 2021-2022 season for Paris Saint-Germain. Can Kylian Mbappé go down in history once again?
Now involved in 57 goals in all competitions with Paris this season (36 goals, 21 assists), he has already achieved a personal best. But the Paris Saint-Germain striker is 90 minutes away from leaving his mark on the French league with another record.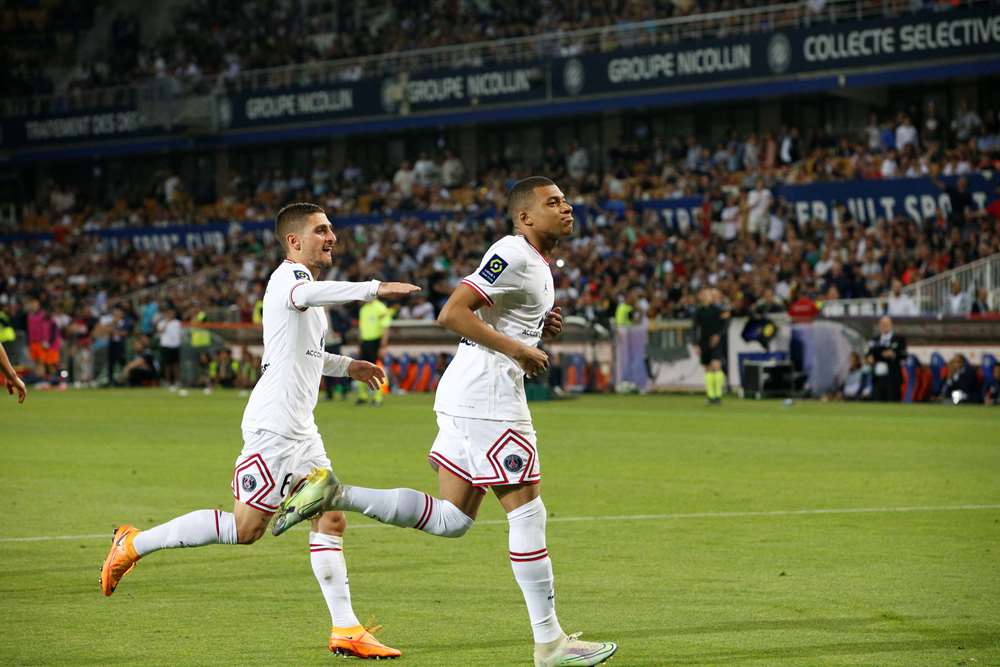 An unprecedented double?
The No7 was again decisive against Montpellier on Saturday in the final away game of the season for Paris, and he performed his two favourite roles. The first was that of provider, when he set up Leo Messi for the opening goal, and then again 15 minutes later for the second. He then became the goalscorer, when he coolly won and converted a penalty to finish off the stunned Herault team with another high-flying performance.
As a result, with 25 goals and 17 assists in Ligue 1, he is just one match away from being crowned both top scorer and top assister in the league in a single season. A double that would be an unprecedented achievement in the French top flight.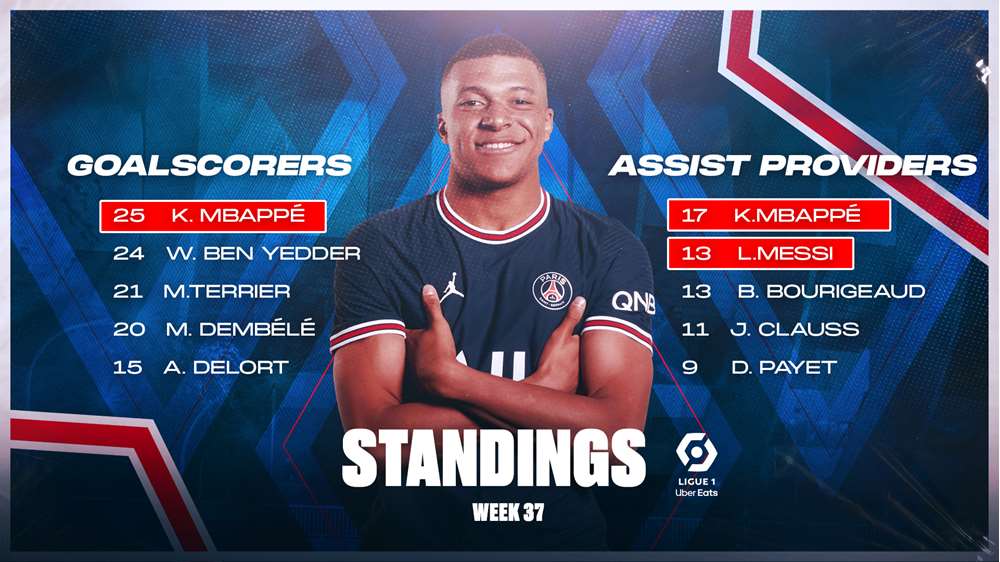 A record-breaking passer?
He warned us at the beginning of the season when speaking to PSGTV, and it is clear that this season, the serial scorer has also become a dangerous assister. In fact, with his two new assists for Leo Messi on Saturday, Mbappé is now just one short of the record for assists in a single Ligue 1 season, previously held jointly by Angel Di Maria (2015-2016 with Paris) and Jerome Rothen (2002-2003 with Monaco) with their handsome total of 18.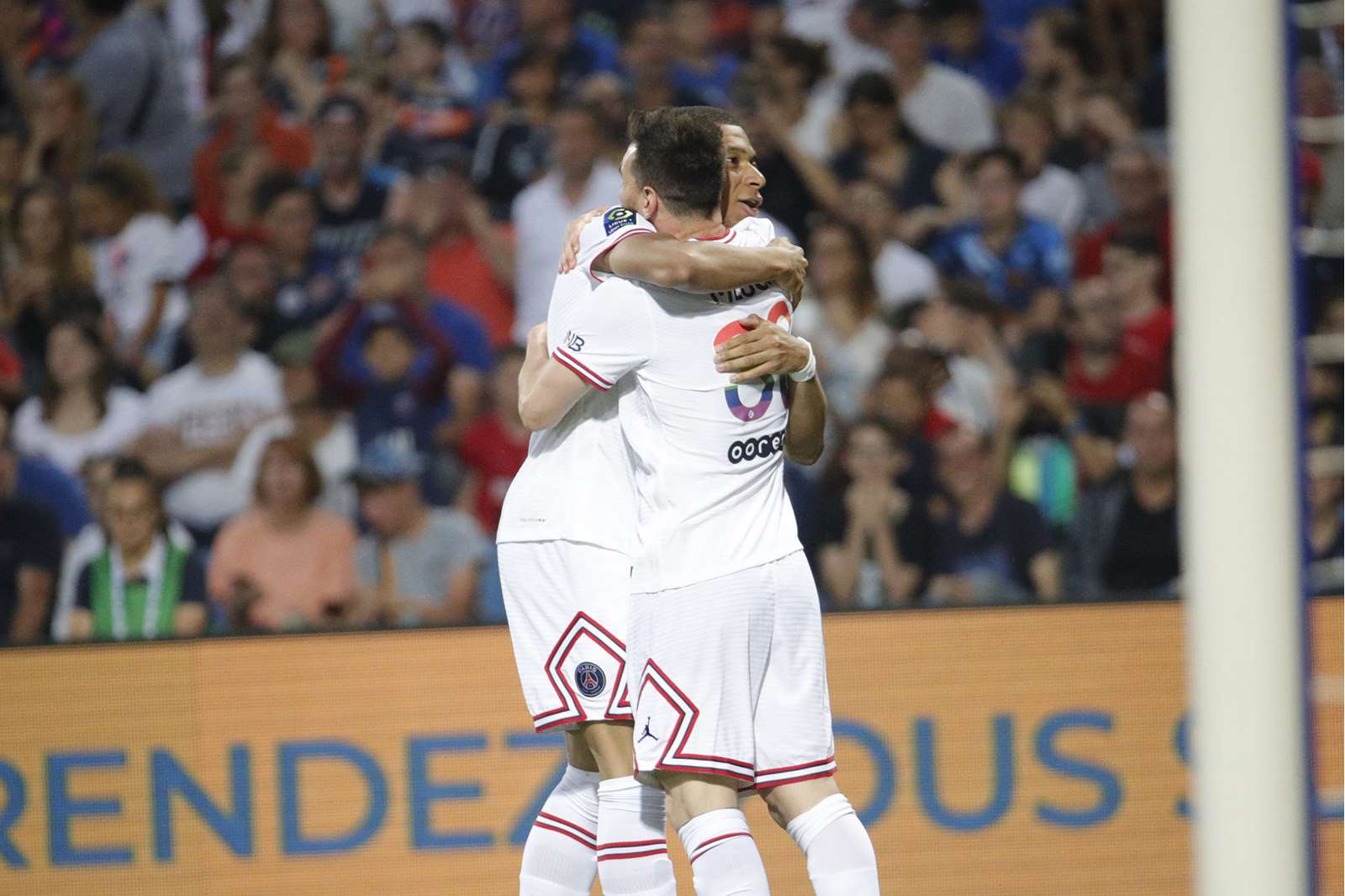 Historic consistency?
After breaking all the records as a youngster, after having already been crowned twice best young player of Ligue 1 during the UNFP Awards, then three times best player of Ligue 1, and finally, three times top scorer of the league, the world champion is still hungry.
However, if the French international were to maintain his status, he would finish top scorer in the French championship for the fourth consecutive season. This is an incredible feat when you consider that only two players in the history of French football have managed to win this title four times in a row: Carlos Bianchi (4 times from 1975 to 1979) and Jean Pierre Papin (5 times from 1988 to 1992). A record that is more than 30 years old...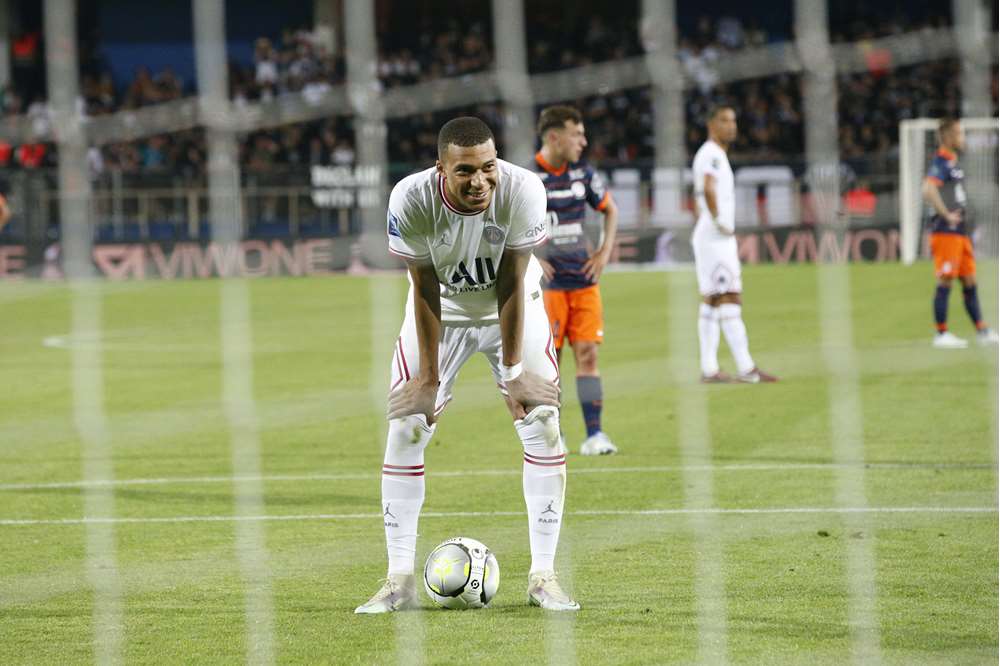 As you may have gathered, the world champion is only 90 minutes away from breaking even more records. When you say the word record, Kylian Mbappé usually follows...