All you need to know: Metz-Paris!
All the key stats, history and the stakes at play in Wednesday's Ligue 1 game in Lorraine.
HISTORY...
It's the duo's 80th competitive meeting. The Parisians have the edge with 46 wins to 18 defeats. Metz are the third-most-defeated team by Paris Saint-Germain after Saint-Etienne (49) and Nantes (48).
Paris Saint-Germain have won their last 11 competitive games against Metz since a goalless draw between them on 18 August 2007. It's the fourth-longest series after those against Nantes (17 wins, 2007-2019), Lorient (12 wins 2013-2021), and Angers (12 wins, since 2015).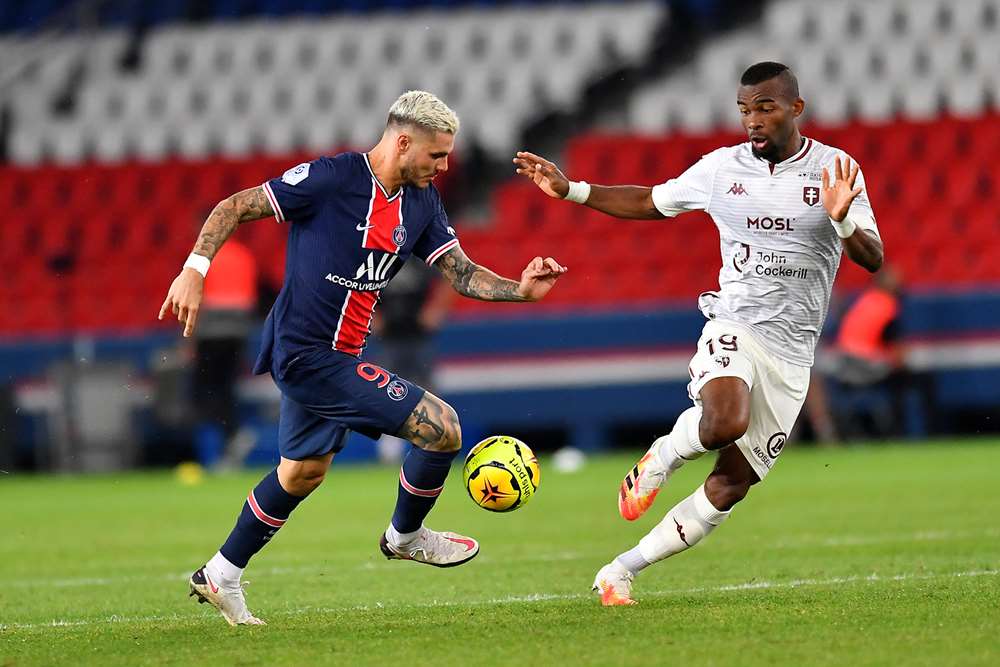 21 players have played for both teams: Albert Baning, Denis Bauda, Milan Bisevac, Jules Bocandé, François Calderaro, Eric Cubilier, Mevlut Erding, Thomas Kokkinis, Bernard Lama, Lionel Letizi, Claude Lowitz, Patrick Mboma, Bartholomew Ogbeche, Grégory Paisley, Francis Piasecki, Alain Polaniok, Cyril Pouget, Philippe Redon, Romain Rocchi, Bruno Rodriguez and Jean-Philippe Séchet.
François M'Pelé has scored most goals for the Club against Metz with seven. He's ahead of Mustapha Dahleb, Dominique Rocheteau (6) and Safet Susic (5). Mustapha Dahleb scored all of his goals in Metz.
Only one man has scored a hat-trick against Metz for the Rouge-et-Bleu: Christian in a 3-1 win on 12/12/1999).
On 12 April 1972, Jean-Louis Rostagni became the first Paris Saint-Germain player sent off in Ligue 1 after brawling with Metz's Rachid Natouri. Paris Saint-Germain won the game 1-3.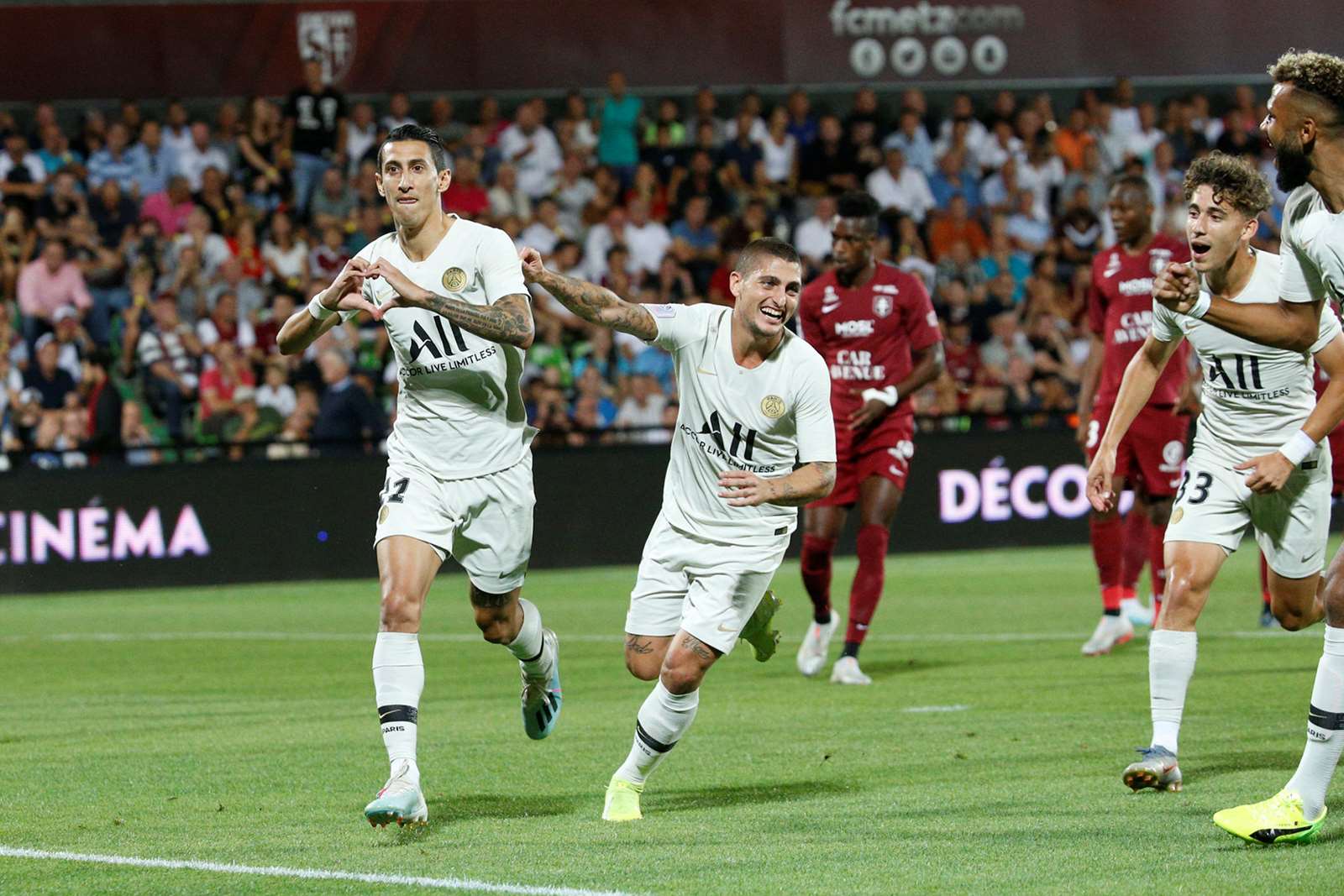 THE STAKES...
The aim for the Parisians is to record a seventh successive win. Paris Saint-Germain have started the season only once before with as many straight victories from the start of a top-flight campaign when they registered 14 in 2018/19. 
Paris Saint-Germain have won on their last five trips to Metz, and so could equal the club record for successive away triumphs set at Nantes and Lorient.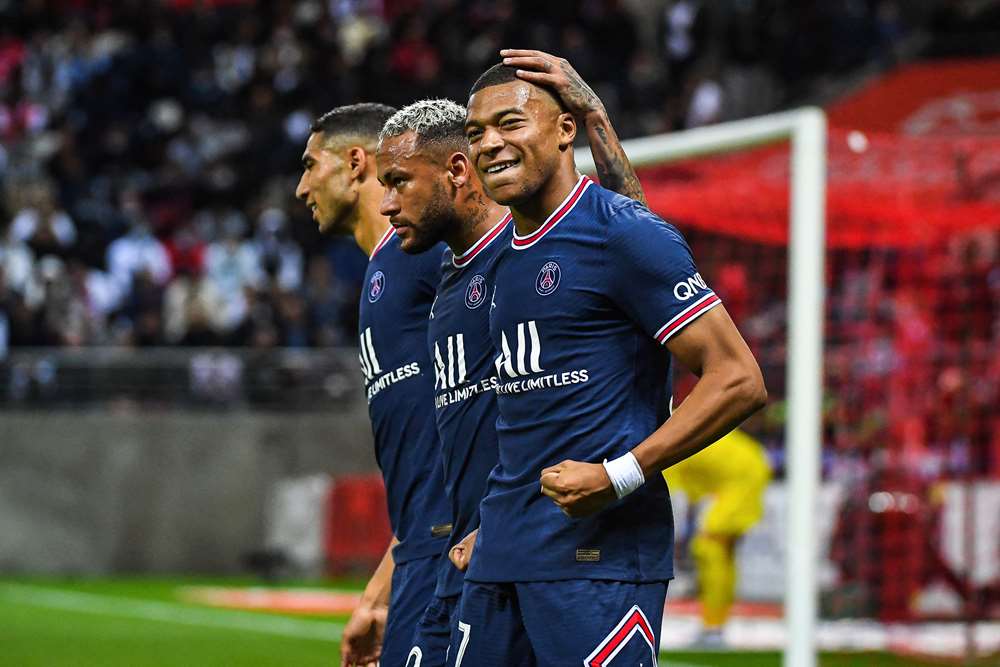 THE KEYS TO THE match...
Metz have conceded 136 goals against Paris Saint-Germain, only six clubs have conceded more: Saint-Etienne (161), Lyon (160), Lens (148), Marseille (145), Nantes and Bordeaux (142).
The game marks Paris Saint-Germain's 1800th in Ligue 1. Their record so far reads: 959 wins, 468 draws, 472 defeats.