All you need to know about Paris v. Brest!
The history, the stakes and the keys to the match! Find out all you need to know ahead of the game on Matchday 21 of Ligue 1 between Paris Saint-Germain and Brest at 21:00 CET tonight at the Parc des Princes.

A BIT OF HISTORY...
Ahead of the 39th meeting between Brest and Paris Saint-Germain, the head-to-head record lies heavily in favour of the capital club, who have won 22 times, with 12 draws and just four defeats.
Les Rouge et Bleu, who haven't been beaten by Brest since a 3-1 league defeat in Brittany on 26th January 1985, are on a run of 22 matches without defeat against SB29, which sits in the top three of Les Parisiens' longest unbeaten streaks against one particular team, behind the ongoing run against Angers (26 matches), the ongoing run against Saint-Étienne (24 matches) and on a par with the now-ended run against Nantes (22 matches).
Les Parisiens will also want to continue their run of ten straight wins against the Breton side. Eight clubs have reached this symbolic ten-game mark: Nantes (17 wins, 2007-2019), Angers (13 wins since 2015), Lorient (12 wins, 2013-2021), Metz (12 wins since 2008), Saint-Étienne (ten wins, 2013-2016), Toulouse (ten wins, 2010-2014) and Marseille (ten wins, 2012-2016).
At the Parc des Princes, Brest have earned just one win in 15 competitive fixtures, which was a 2-1 league victory for the visitors on 12th September 1982. Les Parisiens are currently on a 13-game unbeaten run at home in this fixture, with nine wins and four draws.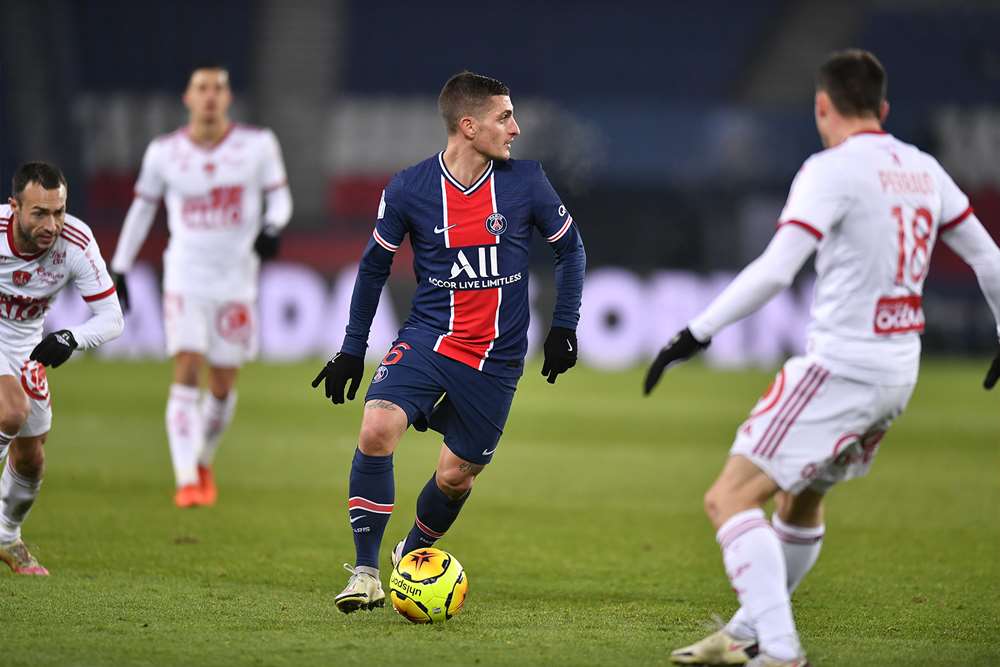 24 players have worn the shirts of both clubs: Claude Barrabé, Daniel Bernard, Jean-Pierre Bosser, Bernard Bureau, Gilles Cardinet, Joël Cloarec, Patrick Colleter, Franck Dja Djédjé, Bandiougou Fadiga, Louis Floch, David Ginola, Vincent Guérin, Lionel Justier, Ahmed Kantari, Bernard Lama, Paul Le Guen, Yvon Leroux, Claude Makélélé, Tripy Makonda, Bernard Mendy, Granddi Ngoyi, William N'Jo Léa, Bernard Pardo and Jocelyn Rico. Gaëtan Charbonnier, who was a Rouge et Bleu during the 2008-09 season, and Sébastien Cibois, who came through Paris's academy between 2012 and 2019, are not on this list, as neither of them made a competitive appearance for the capital club's first team.
Zlatan Ibrahimovic is Paris Saint-Germain's top scorer against Brest, having netted six times against them. He sits ahead of Kylian Mbappé and Dominique Rocheteau (four goals each) as well as Safet Susic (three goals).
THE STAKES...
Paris Saint-Germain will want to extend their unbeaten run in competitive fixtures at the Parc des Princes, which currently sits at 14 matches, with 13 wins and one draw since the 2-1 defeat to Manchester City in the semi-finals of the Champions League last April.
Les Rouge et Bleu are currently on a run of 11 games without defeat in the first Ligue 1 game of the year at the Parc des Princes, with eight wins and three draws since the 1-0 loss to Monaco on 20th January 2010. The two largest wins in the capital club's top-flight history – 8-0 against Dijon on 17th January 2018 and 9-0 against Guingamp on 19th January 2019 – were both played in the first league outing of the year at the Parc des Princes.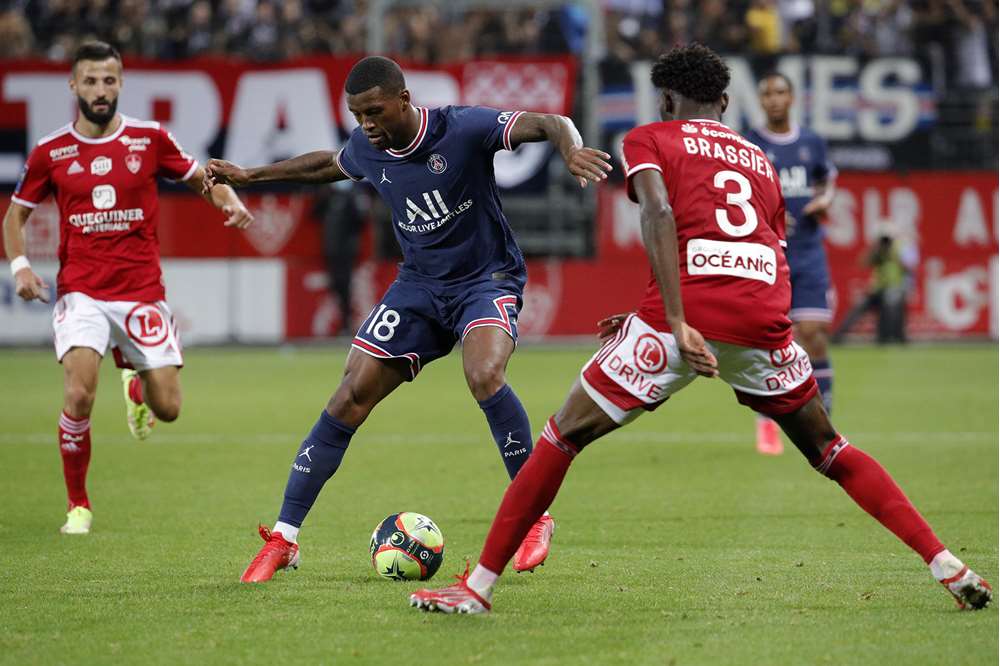 THE KEYS TO THE MATCH...
Kylian Mbappé has scored a brace in the last two competitive fixtures at the Parc des Princes, both in the 4-1 win over Club Brugge on 7th December 2021 and in the 2-0 win over Monaco on 12th December 2021. Only two Paris players have ever managed to go at least three straight home games with a brace to their name: Dominique Rocheteau in 1985-86 and Zlatan Ibrahimovic in 2015-16.
Les Rouge et Bleu's number 7 has scored 69 goals in competitive fixtures at the Parc des Princes. Just four players have reached the symbolic 70-goal mark, in chronological order: Dominique Rocheteau (73 goals), Pedro Miguel Pauleta (78), Zlatan Ibrahimovic (85) and Edinson Cavani (110).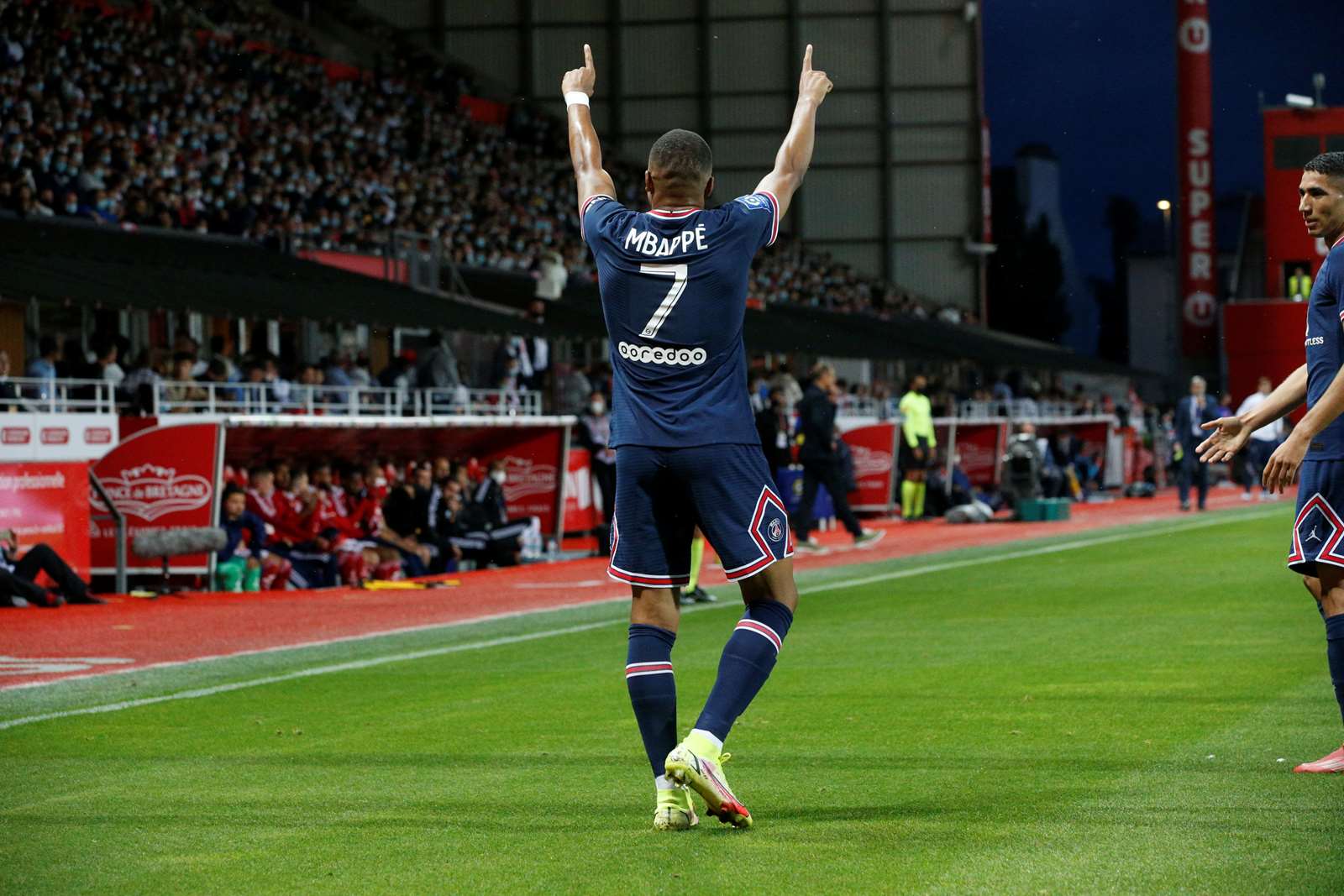 Les Bretons, meanwhile, have scored five own goals against Paris Saint-Germain before: Yvon Leroux (20th March 1982), Michel Milojevic (17th May 1991), Ahmed Kantari (24th April 2011), Bernard Mendy (21st December 2012) and Romain Faivre (23rd May 2021). Fun fact: aside from Milojevic and Faivre, all of them have played for the capital club...